Photo 1/15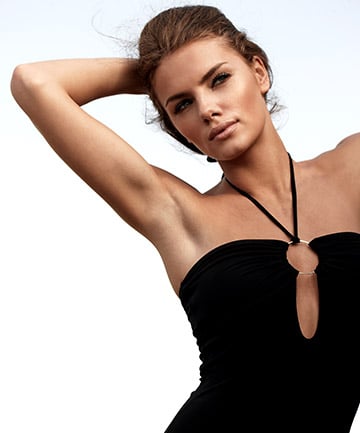 There's nothing like the feeling of stepping out after a flurry of beauty appointments, feeling fresh to death -- your manicure unchipped, your hair cuticles sealed, your pores purged of whatever gunk they've been collecting... and not an errant brow hair is in sight. Adding a spray tan to the mix is like layering the fondant frosting on top of a perfectly baked cake. A faux golden glow can smooth any imperfections and bring the whole thing together, giving you the perfect canvas for any outfit and makeup look you can imagine.
But the idea of standing naked in front of a stranger as she squirts copper-colored liquid onto and into your curves and crevices is understandably intimidating. That's why we've put together your comprehensive guide to spray tanning. These are the best spray tanning tips for a lasting golden glow, according to St. Tropez Skin Finishing Expert
Sophie Evans
, whose spray tan mister has coated the figures of Kate Moss and Victoria Beckham.
Image via Getty
Photo 2/15
Make Spray Tanning the Last Step in Your Beauty Routine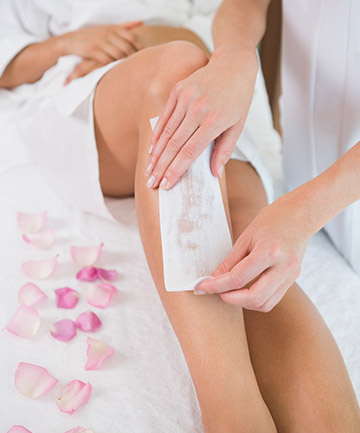 If a glow-all-over spray tan is a key part of your beauty regimen, leave it until the very end. The products used for waxing and manicures will remove your perfectly applied bronze color.
Image via Getty
Photo 3/15
Plan to Tan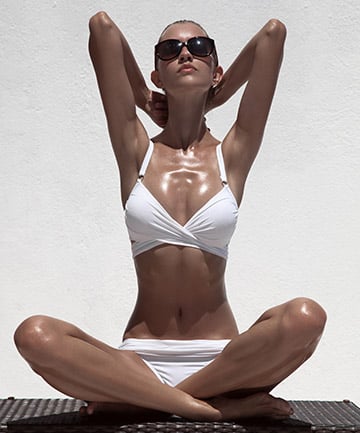 Schedule your tan around your day. With most spray tans, you won't be able to shower for six to eight hours after. If you go in the evening after work, you won't be able to shower until the next morning.
Never go straight from your spray tan to an important event. While spray tan liquid is clear, most tan technicians add a brown pigment so they can see where they're applying it. The tan color washes away, but the clear liquid takes time to develop. During that time, the temporary color looks a bit unnatural, especially as the tanning agent under it continues to develop. Best-case scenario, you'll look like you picked too dark a foundation -- worst-case, everyone will question if you rolled in dirt.
Image via Getty
Photo 4/15
Test Your Spray Tan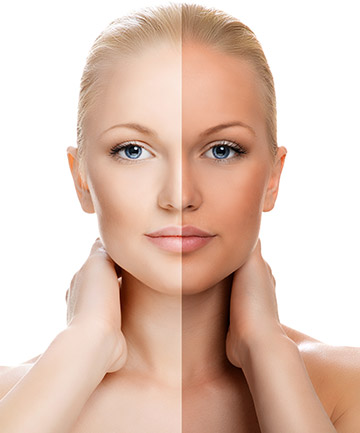 Perhaps it goes without saying that you shouldn't waltz into a spray tan booth the day before your wedding or reunion, but if you're the impulsive type, take heed: Do a test run a few weeks ahead of time. Besides getting an idea of the level of color you'd like for your event, it's a good idea to see how your skin reacts to the formula. Those with ultra-sensitive skin my experience a rash that lasts for a few days in rare instances.
Image via Getty
Photo 5/15
Run Your Nut Allergy by Your Spray Tan Technician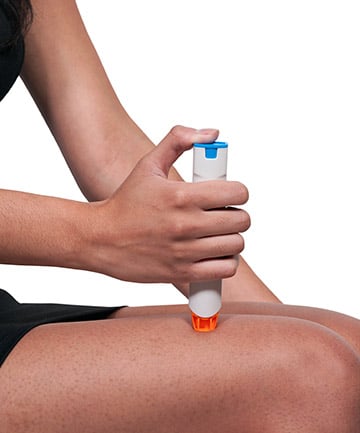 Some tanning formulas contain walnut or almond extract, and while typically those ingredients don't cause a reaction when applied topically, inhaling them can be problematic if your nut allergy is severe.
Speaking of inhaling, wear a nose piece to avoid breathing in the spray, regardless of any nut allergies. The facility should be well-ventilated, too.
Image via Getty