Photo 1/15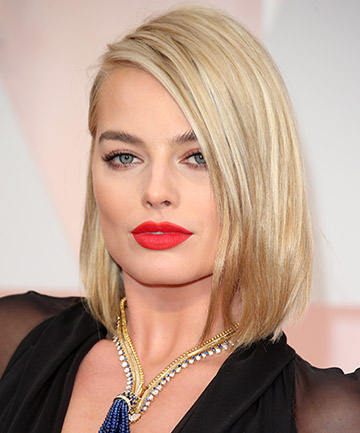 As if the sight of scissors in a stylist's hands isn't daunting enough for those of us with ultra-fine fringe, the fear and anxiety in the weeks leading up to our thrice-yearly chop can be downright terrifying. Chalk it up to one too many in-chair traumas that resulted in months of mourning lost locks, but over the years we've become less inclined to book an appointment at the salon, and more apt to fall for any product or gimmick promising Hadid sister va-va-voom -- i.e., extensions, supplements, diet tweaks and a graveyard of products that have single-handedly maintained our credit card's frequent flyer health.
However, absolute hair nirvana is totally achievable sans product -- no matter your hair's natural density. The key? A killer cut and some strategic (and yes, scissor-induced) optical illusion. Instead of seeking quick fixes, consider investing in a skilled stylist who knows how to work with thin texture. And since Hollywood's hottest stylists agree that there are a few cardinal rules when it comes to the best haircuts for fine hair, it's important to approach your salon visit armed with celeb-inspired styles and a realistic goal for your final result. Ahead, we reveal the oh-so-
fine
haircuts that will leave your hair volume looking anything but.
Image via Getty
Photo 2/15
Halle Berry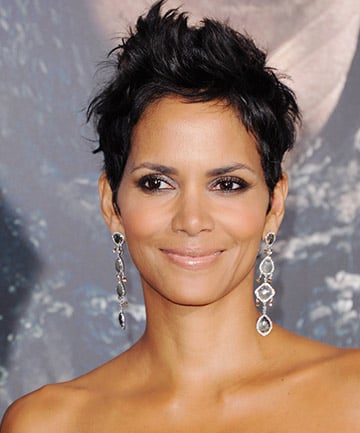 Fine hair has the annoying tendency to get limp and fall flat, fast. Thus, the shorter the style, the more natural body and thickness you'll have. If you're in the mood for a dramatic chop, a piece-y pixie à la Halle Berry is a sure-fire way to give your locks a full and fierce appearance. With longer length, choppy layers are discouraged, but for short haircuts for fine hair like Berry's, they add just-right volume.
Image via Getty
Photo 3/15
Michelle Williams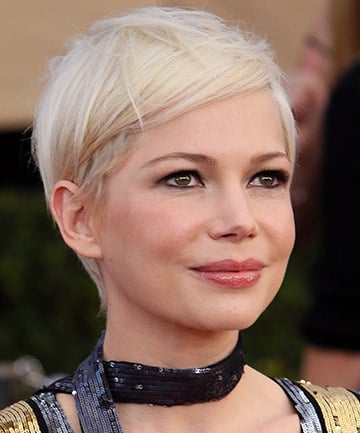 We knew we were witnessing a historical hair moment when Michelle Williams was dripping in Louis Vuitton at this year's Golden Globe Awards, yet we couldn't take our eyes off her perfectly coiffed tresses. Easy layers, an ultra-deep part and her fresh platinum color pack a one-two-three punch of body and volume.
Image via Getty
Photo 4/15
Cameron Diaz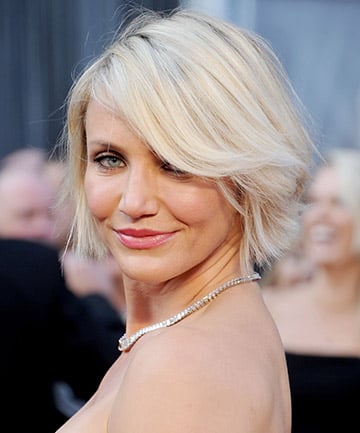 For those with super-fine locks, soft, face-framing layers paired with a chic, chin-grazing cut will be your secret weapons for faking a fuller head of hair. Cameron Diaz (who's been known to work every style and length) demonstrates best haircuts for fine hair beautifully.
Image via Getty
Photo 5/15
Taraji P. Henson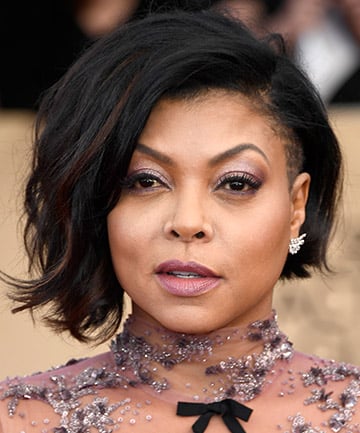 No matter your current length or style, try experimenting with a deeper part. Perhaps the easiest way to boost your fine hair with volume, switching up the side and severity of your part can instantly transform lank, limp strands. Rumpled waves (as seen on Taraji P. Henson) take the va-va-voom even further. Bring on the hair flips!
Image via Getty