Photo 1/20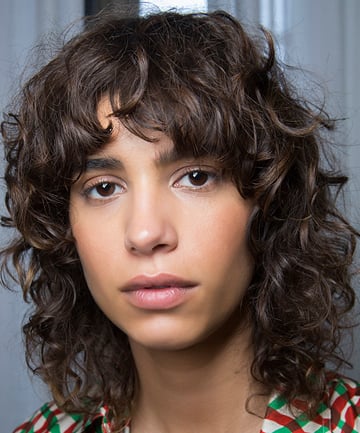 The fear of getting your hair cut is real. There's even a name for it: tonsurephobia. It's something that many of us have dealt with, but those with curly hair often experience stronger symptoms because of negative experiences. (We don't want to bring up any bad memories involving wet curls shrinking into a style you weren't cool with.) We're here to help you move beyond those times and get a curly haircut that showcases every bouncy strand.
Arming yourself with the knowledge of what works with curly hair can help increase the chances of getting a gorgeous curly haircut that you can style at home with minimal frustration. Eric Barras Johnson, texture expert, salon owner and partner educator for Seven Haircare, says it takes an experienced stylist to know how to handle each head of curly hair. "Hair is like a fingerprint," he says. "There are no two heads of hair that are exactly the same." Celebrity stylist for Seven Haircare Cash Lawless adds that there are countless variables to consider, including diameter and texture of the hair shaft, wave pattern, density, color pattern and even where a client lives. (See why cutting curly hair can be difficult?)
Curly Haircut Tips
Communication is a big part of getting a hairstyle you love. Talk to your hairstylist while your hair is dry and curly because the shape of curls will be obvious. Some stylists might cut the outline of hair when it's wet and fine-tune it when curls are dry.
Explain to your hairstylist what issues you have with your hair, how you wear it, whether you like to experiment with different parts and how much upkeep you're prepared to do. Remember: Speak up if you're not happy with your 'do. This is your curly hair in question and it's you that's forking over cash for the look.
The hair experts we spoke to agree that layers are a great option. Chi Haircare global artist Anna Cantu says layered haircuts are best because they "showcase the volume and expansion of each curl." To avoid the dreaded triangle hair shape, Bosley Professional Strength core educator Sara Caroline suggests rounded layers. It's better to stick with solid-lined shapes as opposed to wispy ones, according to Barras Johnson. And don't overdo it with textured cuts. When it comes to curly hair, he says less is more.
You might have heard that short hair and bangs don't work for curly hair. Not so. Lawless says, "Short hair can get rid of weight and allow curls to dance and spring back to life." Cantu points out that a trendy shag haircut is perfect for showing off curls as well as bone structure.
We've got the tips now it's time for visual inspiration. Click through the gallery to see 19 stunning curly haircuts that show off kinks and coils.
Image via Imaxtree
Photo 2/20
Short Hair Don't Care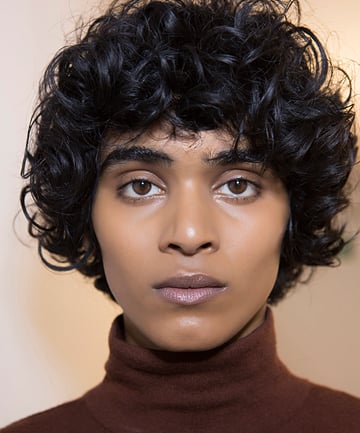 There's no triangle head here. The volume is dispersed evenly creating a halo of thick, full curls. The bangs seamlessly blend into the rest of the cut.
Image via Imaxtree
Photo 3/20
Mega Volume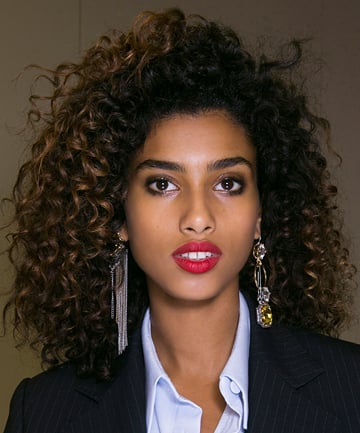 Talk about #curlscurlscurls. This is the perfect example of less is more when it comes to curly haircuts. Soft layers enhance each springy curl and the shorter pieces take the excess weight off. The ombre hair color enhances the cut with the light pieces bringing more depth.
Image via Imaxtree
Photo 4/20
Soft Shape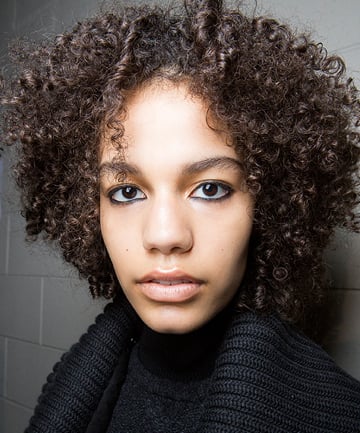 The overall shape of the haircut is as important as the shape of each curl. This pretty short style is longer on top and tapers toward the chin. It flatters the face and makes hair look extra bouncy.
Image via Imaxtree
Photo 5/20
Banging Bob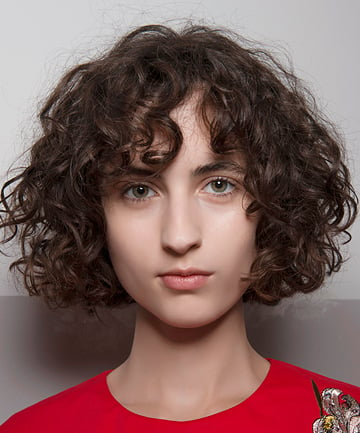 Yes, curly hair can be worn in a bob with bangs. You will still feel like you have a lot of hair (and you will look like you do) thanks to the soft layering. Talk to your hairstylist about wanting to concentrate the curls on the lengths as opposed to the crown of the head to achieve the same effect.
Image via Imaxtree