Photo 1/9
I Love You, Ginger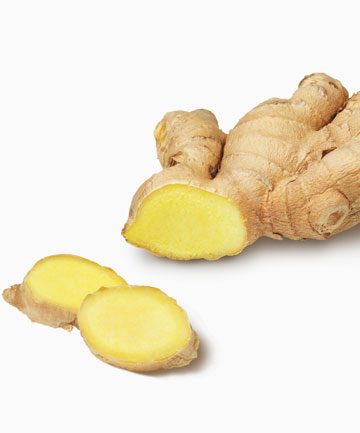 Ginger is so much more than the nickname you had for the
red-haired
boy that sat next to you in algebra. Now that we're grown up, much like that boy, it turns out that this aromatic and spicy root has some surprisingly amazing qualities. Not only super healthy when added to all kinds of
recipes
as a boost for the immune system, ginger has restorative properties for hair and skin. Read on for some amazing DIY beauty treatments that harness the many benefits of ginger.
Image via directedphoto/Design Pics/Getty
Photo 2/9
Benefits of Ginger for Hair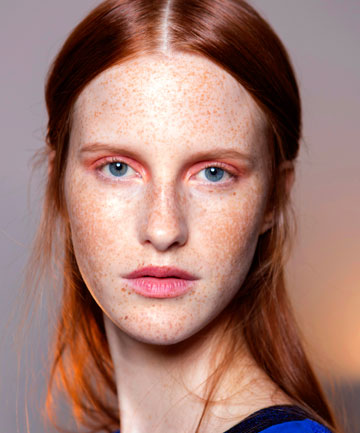 It turns out that free radicals can do a lot of damage to your hair. They cause breakage, thinning and even hair loss. Gingerol, the antioxidant found in ginger, fights these free radicals and strengthens the roots, so your hair can be longer and stronger. Use fresh ginger for best results. Read on to see how to make ginger work for you.
Image via Imaxtree
Photo 3/9
To Moisturize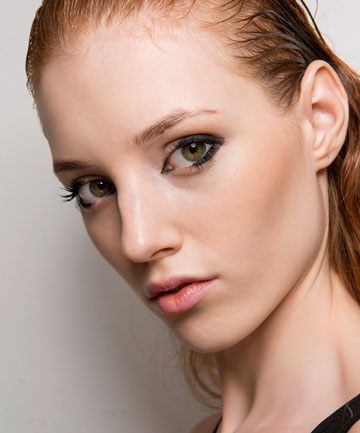 With fatty acids, vitamins and minerals, ginger nourishes your hair for lots of shine. For glossier tresses, try making a homemade hair mask using 2 tablespoons of finely grated ginger mixed with 4 tablespoons of coconut oil. Massage this onto your scalp for five minutes, then leave on for 30 minutes (you may feel some tingling). Use this mask twice a week and start seeing effects within a month.
Image via Imaxtree
Photo 4/9
To Activate Hair Growth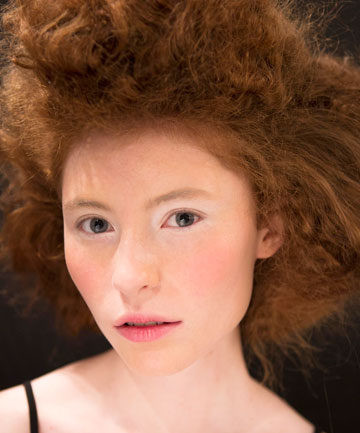 Ginger stimulates blood circulation to improve the health of your scalp — and when your hair follicles are happy, they grow faster. Treat your follicles to some love with ginger juice spritzed onto the scalp directly before styling. Another option is to mix the juice with castor oil in a 1:3 ratio and apply to scalp two to three times per week for a half hour before shampooing it out.
To make the ginger juice, peel the ginger root with a vegetable peeler and slice it into small pieces. Mix into 2 cups of water and bring to a boil. Reduce the heat and simmer for five minutes. Cool off the mixture and strain out the ginger. You keep it in the refrigerator for a month.
Image via Imaxtree
Photo 5/9
To Stop Dandruff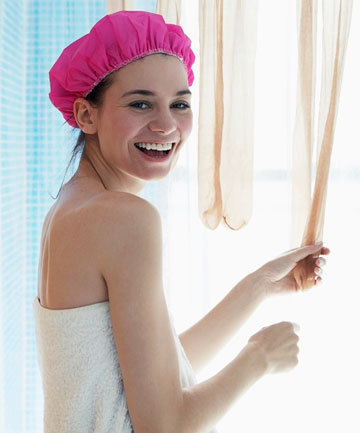 Ginger also has antiseptic properties that fight the flakes. The easiest fix? Grate some ginger and add it to your shampoo until those flakes are gone. For more stubborn cases, mix it with jojoba oil and rub all over the scalp. Wear a plastic cap and leave on while you sleep.
Image via Pauline St. Denis/Corbis/VCG/Getty