Photo 1/18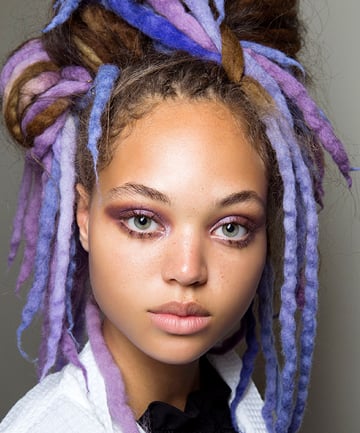 Semi-permanent hair color is the unsung hero of the drugstore hair-care aisle. It's the perfect solution for those who want to test the waters of a color change, but don't want to spend hundreds of dollars and hours in the salon chair to do it. Unlike permanent hair color, which can last for a few weeks (sometimes even months), semi-permanent hair color lets you take a subtle new shade for a spin without the commitment.
But when it comes to selecting the best semi-permanent hair color for your strands, it's good to know what it can (and can't) do for you. Here's a primer on the two types of temporary at-home hair dye:
Semi-Permanent Hair Color:
If you want to add a gloss finish to your hair color or brighten up a dull 'do with some shine and light pigment, semi-permanent hair color is your best bet. "This type of hair dye is used to deposit color at your level or darker," says George Papanikolas, Matrix SoColor celebrity colorist . "It doesn't have the ability to lighten hair, but semi-permanent hair color is great for covering or blending grays." If you're looking to go from brunette to blonde, a semi-permanent hair dye won't cut it. "Semi-permanent hair color doesn't penetrate into the cortex of the hair like permanent hair dye," says Redken Global Artistic Director Kris Sorbie. "It only deposits color on the surface." According to Papanikolas, semi-permanent hair color is often used in salons to tone brassy highlights or add shine to a lackluster mane, but it will only last you about 15 to 20 shampoos.
Demi-Permanent Hair Color:
The major difference between semi- and demi-permanent dye is the lifespan and color deposit. Demi-permanent hair colors are a step up from semi-permanent, but a level below permanent. "[It's] used to either richen your natural color or darken a lighter color," Papanikolas says, adding that it's ideal for refreshing faded dye jobs.
Demi-permanent hair dye, like semi, can't take your hair lighter, according to Papanikolas. However, it will last longer (20-50 shampoos), which is especially good for gray coverage.
Whether you're looking to add shine and gloss, or you simply want to try covering some grays on the cheap, these are the best semi-permanent hair colors on the market — with a few demi-permanent options, for you less commitment-phobe types.
Image via Imaxtree
Photo 2/18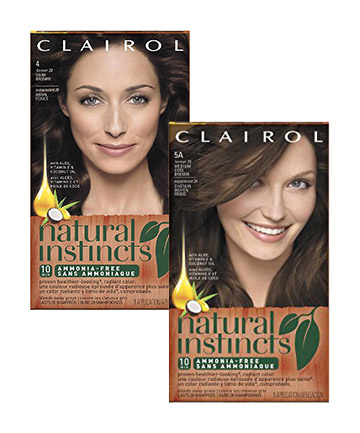 Star Hair Colors:
Medium Brown Hazelnut 5/20 and Dark Brown Nutmeg 4/28
These Clairol semi-permanent hair colors have quite the following, with some users saying they've used these shades for more than twenty years. What keeps them coming back? The warm brunette and rich dark brown shades make hair look natural and shiny, and leave freshly dyed strands soft and smooth. Plus, more than a few people said they receive compliments when sporting these hair colors. The semi-permanent dye masks the obvious signs of a necessary root touch up, and users say the pigment lasts for at least 28 washes.
Buy Now
Photo 3/18
Brilliant Brunette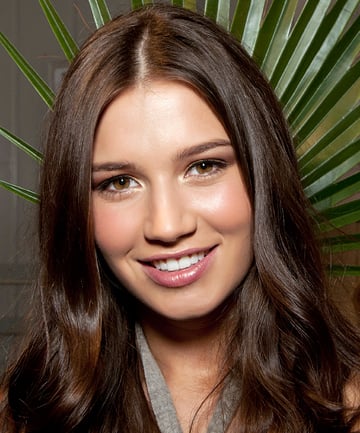 The warm hazelnut hue is Clairol's best-selling semi-permanent hair color, and it's not surprising why once you see this example. One thing to keep in mind? If your hair has highlights, you will have natural dimension as an end result, even after applying the semi-permanent hair color all over (which is obviously not a bad thing).
Image via Imaxtree
Photo 4/18
Dark and Bold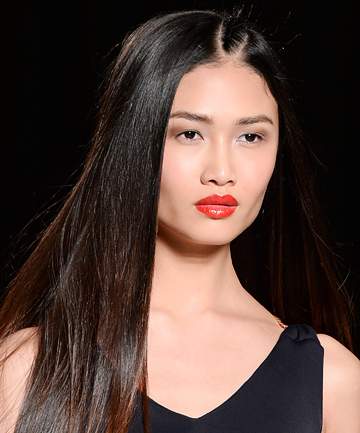 For those who like to walk on the dark side, another popular shade of the Clairol line is the alluring, 4/28 dark brown nutmeg shade. This dark chocolate hue is pretty close to what you'll achieve if you pick up a box.
Image via Imaxtree
Photo 5/18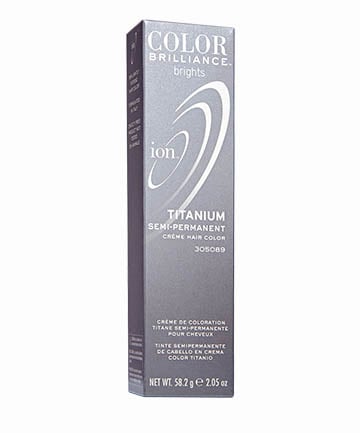 Star Hair Color:
Titanium
You can thank the
silver hair trend
for this shade's popularity among at-home colorists. For optimum color payoff, pre-lightened or gray hair is the best starting point for this temporary hair dye, as the gleaming gray color shines through more vibrantly on light strands. This color is perfect for anyone who wants to hop on the gray hair trend, without going completely grandma. The hints of blue-violet add a peek of translucent color, while making strands appear sleek and glossy.
Hair hack: If you want silver hair as opposed to straight-up dark gray (which can be equally as stunning), you can dilute the product slightly using conditioner when you mix the product. A one-to-two ratio will do the trick.
Buy Now