Photo 1/25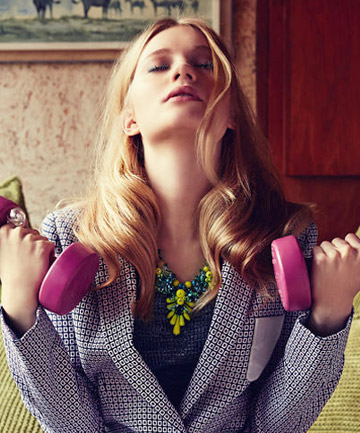 Finding the time to squeeze in a workout between job, relationship, family and Netflix can be an impossible feat. And when we actually do find the time to hit the gym, it's
so much more
commitment than just the hour-long spin class or 30-minute boot camp we signed up for. After all, you can't just show up to work with sweaty, bedraggled hair.
If the extra time it takes you to get ready post-workout is what's stopping you from hitting the treadmill during your lunch hour or going on that 7 a.m. run, no more excuses. We got three experts to break down easy hairstyles that will take you from sweaty gym rat to stylish and work-appropriate in seven minutes or less.
If you don't have time to wash your hair, Julien Farel, owner of
Julien Farel Salon
in NYC (he also styled hair for the US Open this year), says to add dry shampoo to absorb oils, then lift your hair at the roots and blow-dry to create volume. Lastly, add a dab of matte styling paste -- he recommends
Julien Farel Flexible Paste
, $23 -- to give your hair texture without adding additional shine.
If you simply can't handle going back to work without sudsing your scalp, never fear: We've also rounded up a few easy hairstyles that work on wet hair.
Image source
Photo 2/25
Go Masculine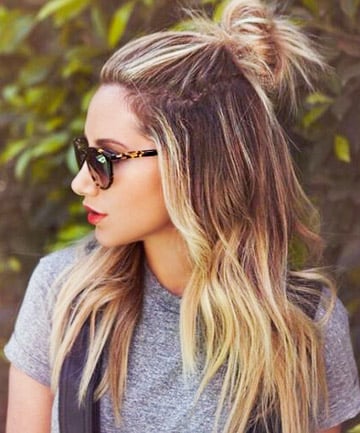 It's time to channel your inner Jared Leto. "Post-workout, a messy 'man bun' at the crown is a great style for a carefree chic look," says Farel. Rough-dry your hair by using your hands to create texture, then sweep your hair into a looped bun at the crown of your head and secure with an elastic.
Image source
Photo 3/25
Pick a Side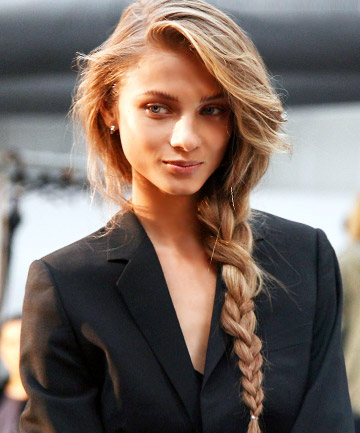 Celebrity stylist
Sarah Potempa
says one of the easiest ways to go from gym to work/brunch without shampooing is to braid your hair, then twist it into a low bun. When you're done with your workout, simply unpin the bun, hit it with your hairdryer to dry up any sweat, then add a touch of dry shampoo (Potempa recommends
Aussie Total Miracle 7in1 Dry Shampoo
, $4.99) around the roots. You're left with a long, refreshed braid.
Image source
Photo 4/25
Sleek and Shiny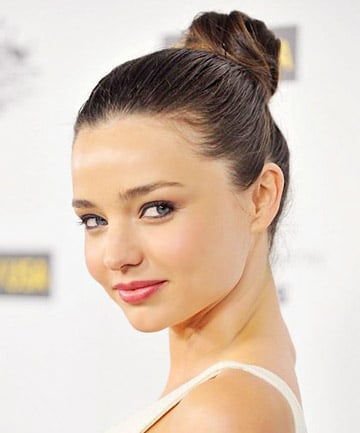 "A slick topknot will make even your worst hair days look clean and neat," says Farel. Comb your hair and brush it into a smooth, tight ponytail at the crown of your head. Twist the ponytail, coil it around itself and pin it in place with bobby pins. No one will ever know you just came from the gym.
Image source
Photo 5/25
Braided Beauty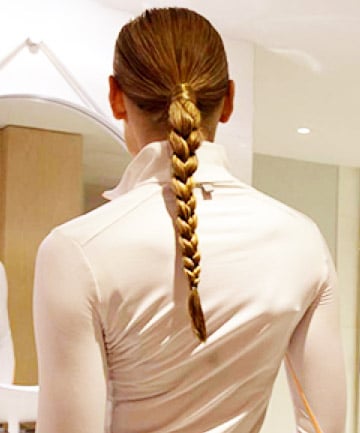 Try a sleek braid on wet hair, says Farel. Because your hair is damp, it allows you to get the look tighter and sleeker. To get this look, apply a sculpting gel to your hands and run it through your hair. Brush your hair back into a tight ponytail and secure with an elastic. Then, take a one-inch section of hair from your ponytail and wrap it around the elastic to cover it, and use a bobby pin to hold it in place. Braid the remainder of your hair and tie it off with a clear hair tie.
Credit: Julien Farel Group