Photo 2/22
Elegant Olive Leaf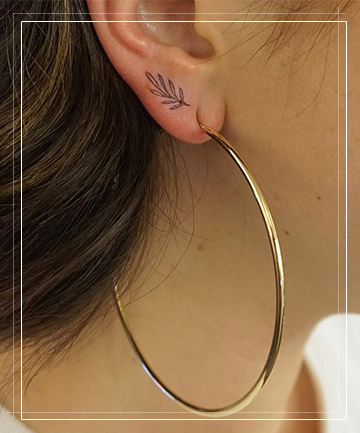 There's something so elegant about this simple olive leaf -- and it sure looks amazing next to a classic hoop earring.
Photo 3/22
Painted Moon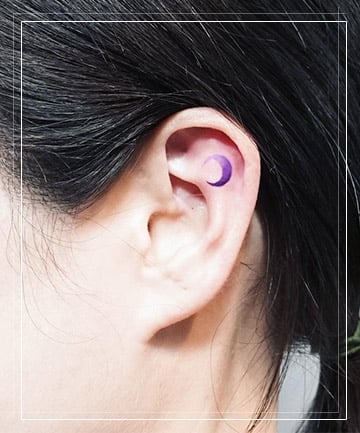 Honestly, crescent moon tattoos are inherently cool, and this one just takes things to the next level, given its watercolor ombre effect, and its placement on the helix.
Photo 4/22
Simple Daffodil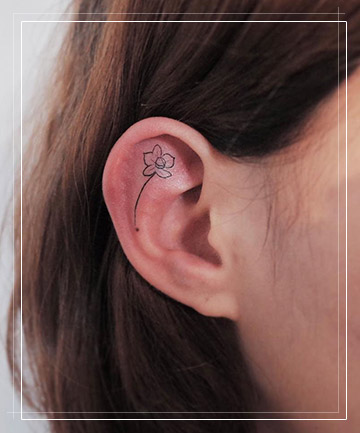 How adorable is this tiny delicate linework daffodil? It's simple yet striking -- and it'll make the perfect accessory for spring (and, of course, the rest of the year, since it's not going anywhere).
Photo 5/22
Three Stripes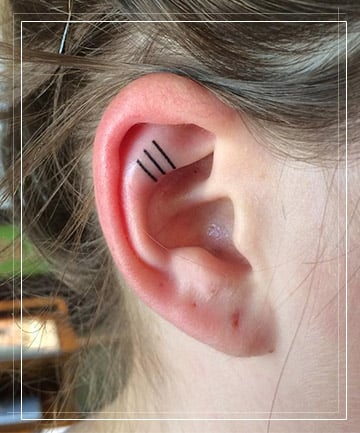 These three little stripes on the helix are hand poked, and so, so precise. It's a great modern, minimalist look, and it definitely has artsy appeal to spare.
Photo 6/22
Peony Earring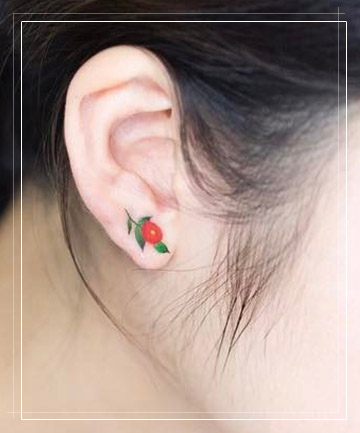 This might just be prettier than any earring you could ever dream of getting -- the colors are so vibrant, right down to the slight shading on the leaves. Pretty cool as ear tattoos go, no?