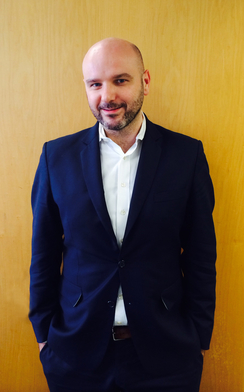 This month, Total Beauty talks with Yann Marois, Executive Director of Global Product Marketing for Estée Lauder's Origins brand.

Q: Tell us about your role with Origins.

A: I'm French, and I came to New York about three years ago. I have a role in product marketing. My job is to take the innovation and create strategy for exciting new product launches for the business. I try to come up with events that are engaging for regular people and help them experience the products in exciting new ways.

Q: Are you taking Origins in a new direction?

It's high performance skin care, and we're very serious. And we should have that piece, but we also need to be engaging. A product is much more than just a bottle. It's a trip to France where we found this amazing plant growing on a rock. It's about telling that story. We need to show people that it goes beyond the lab.

Q: Is being a man in beauty challenging?

A: Yes and no. It's like being a French man in New York. I'm used to being a foreigner. Sitting in a conference room with 90 percent women isn't that unusual to me, and I embrace having those other perspectives.

Marois' latest video project can be viewed on Origins.com.