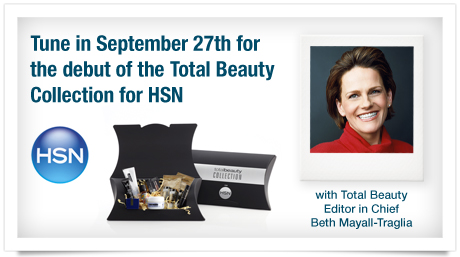 Check out Total Beauty on HSN Tomorrow!
The day has finally arrived: the Total Beauty Collection for HSN will be on sale tomorrow, September 27th, during HSN's 24-hour "Total Beauty Confidence" sale event. Total Beauty editor in chief Beth Mayall-Traglia will be on-air to share makeup tips and tricks, and will answer viewer questions during a live chat event.

Remember to tune in!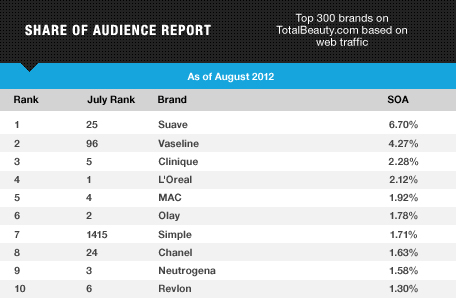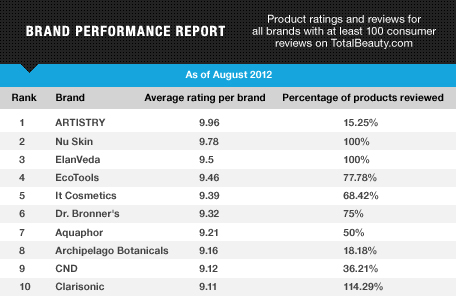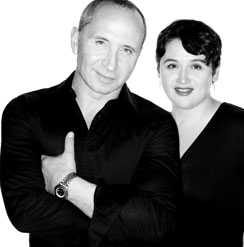 Guest Guru with Fresh Co-founders Lev Glazman and Alina Roytberg
Q: How did you first get interested in skin care and fragrances?
Glazman: Before I entered the beauty industry, I was a dental technician. However, I always had a passion for beauty. Ever since I was a little kid, I was fascinated with the world of fragrance and also with beauty rituals passed down from generation to generation. Some of the most wholesome ingredients were used for beauty rituals centuries ago. Milk, which is rich in protein, was used by Cleopatra. Teas, especially black tea, existed for centuries as an energizing drink, able to detox the body. Since technology has allowed us to capture these ingredients in their most effective form, it has also proven what generations of people already practiced.  
Q: What was one specific challenge you faced when first starting out? Did you ever have a moment you thought this brand wouldn't make it?
Roytberg: The beginning years of our business were difficult. Everything we had went into the business and no bank was interested in supporting our concept. We had to do it on our own with the little money we had. Lev and I learned how to balance our assets and find solutions in order to take the big step forward. Our first store in Boston really gave us the opportunity to explore the direction of our business dream.
Q: What is it about Fresh that's revolutionary and sets it apart from other brands?
Roytberg: What sets us apart is the product! The products are the stars. The true test of our products is in their efficacy, quality, and integrity.
Q: What did you do to get Fresh noticed?
Roytberg: It took nine years of hard work -- starting with the first line of oval soaps that Lev and I were literally wrapping ourselves! Then in 2000, LVMH partnered with us and we grew to 300 product lines of skin care, body care, fragrances; two stores in NYC; wholesale distribution with Sephora, Barneys, Neiman Marcus.
Q: What makes your work rewarding? What do you love most about your job?
Roytberg: Seeing a new Fresh store open is very rewarding. Some major milestones were New York in 1998, Los Angeles in 2003, London in 2004, Korea in 2003, and Hong Kong in 2005. This year we launched in Singapore, Malaysia, Mexico, and China!
Q: What is Fresh's next step? Anything new and exciting to share?
Roytberg: I see our distribution continuing to grow globally. I would love to see Fresh in many other countries. I see more and more wonderful products joining our collection as well as seeing Fresh classics becoming more and more popular.