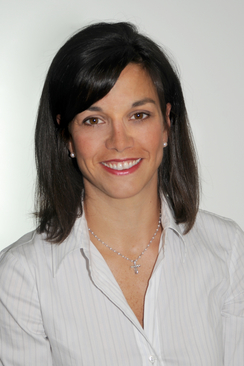 This month, Total Beauty chats with Cindy McClain, founder and CEO of Accelerated Manufacturing Solutions (AMS) and creator of Piper's Perfumery, an affordable fragrance line available at Walmart.

Q: Tell us about Piper's Perfumery. What was the inspiration behind the brand?

A: The idea for Piper's Perfumery came from the simple fact that women like variety. From clothes to jewelry to fragrance, women like to express their attitude and personality through what they wear. As a busy Mom and the CEO/founder of my own company, I was looking for a fragrance that smelled great, but was light enough to change out during the day according to my mood or occasion. From this notion, Piper's Perfumery was shaped. Bringing life to the brand, Piper is the aspirational yet relatable girl-next-door who exudes confidence and beauty in the most approachable way. Inspired by Piper's everyday lifestyle, the collection of seven assorted fragrance mists transport the user into a particular mindset from carefree beach wanderer to an alluring date night. Our goal is to empower women to channel their inner Piper. I believe that every woman should have access to a full range of fragrances that allow them to express their attitude, mindset and lifestyle without breaking the bank.

Q: How are you able to keep the price point so affordable?

We believe in providing value to our consumers. Offering high quality products that all women want and can afford is the foundation of our business model. I have established strong partnerships with some of the best suppliers in the industry that help us achieve efficiencies across multiple brands within the portfolio. I have also formed great relationships with some of the largest retailers in the world. With the strong distribution we are able to negotiate cost savings that we can pass along to our customers.

Q: What was your background before launching this brand?

A: My background in consumer packaged goods began with my first career out of college working for Noxell. From there, I gained experience at Upjohn and Johnson & Johnson before starting my own company. Founded in 2012, Accelerated Manufacturing Systems has given me the opportunity to pursue my goal of delivering high quality products to women at accessible price points.

Q:What advice do you have for other women trying to succeed in the beauty industry?

A:My advice to women is to always think about the consumer. Create brands with a purpose. Bring products to market that will fill a need, offer a value, and empower other women to feel their best.