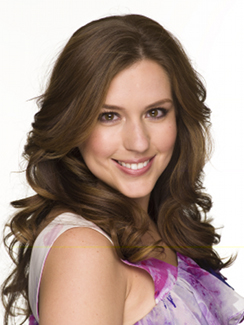 This month, Total Beauty talks with Eleanor Langston, CEO and Founder of Paintbox -- a high-end nail-art salon in New York City.
Q: What inspired you to create Paintbox?
A: My passion is to help women navigate the trend of nail art because it can be so overwhelming. When I started working on the concept, there were 35,000 blogs devoted to nail art -- probably even more now. So it's really tricky, and I wanted to make it simple. Each season, we have a look book, and you can choose your design and customize the colors. I wanted to elevate the experience from start to finish. We took the clinical nature -- like sanitation -- behind the scenes. It's meant to feel more like a restaurant.
Q: Where do you see the nail art trend going?
A: Nail art is going in more of a minimalistic direction. I was never the right candidate for the intricate, hand-drawn, talon look, but I was bored by a basic red manicure. I started bringing in a stud or two -- and simple art is so chic. So many girls want to try something new, and now hands are an extension of personal style.
Q: What was your biggest challenge?
A: I think the biggest challenge was time management. You have so many overwhelming things going on, so you need to focus on what needs to get done. Hiring and training manicurists was also difficult. They are all extremely talented. Our staff has done editorial and Fashion Week. But we had to find those girls and invest in the training. We're constantly working on that because we're growing our team.
Q: What advice do you have for other entrepreneurs in the beauty space?
A: Go for it. You often have self-doubt and wonder, what am I doing? I was in total denial that we were opening up until the day we launched. There's a lot of pressure -- especially in the beauty space -- and I almost backed out 10 times. So it's important to overcome that self-doubt and be confident in your idea. And stay true to your original vision. People have said, "you should add pedicures, or you should do things this way," and it's tempting, but you want to do what ultimately makes sense for your brand.