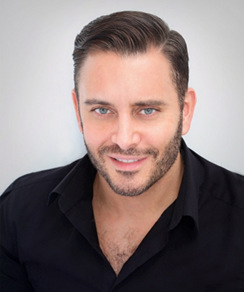 This month, Total Beauty chats with John Whelan, Color Director at Nunzio Saviano Salon in New York City.

Q: When did you first know you wanted to go into hair?

A: I had always played around with color because I was artistic and creative, but I was a little bit older -- I was 30. Then, I went to school knowing I was going to be a colorist and I was going to work on Fifth Avenue in New York City. When I got out of school, I applied at one of the top salons in the city -- Garren -- and I got the job. I was very ambitious, and I didn't have immaturity working against me. I was promoted within my first year. I know how hard it is to get a job in a high-end salon -- it's like getting the lead in a Broadway hit.

Q: What's your advice for young people getting started in the business?

My advice is to have a plan -- a very clear plan. This is not an easy business. Some people think it will be fun and easy. But it's tough -- especially in New York. You have to have a strong work ethic. You have to be married to the salon and do anything that the salon asks of you. And even if you get a chair, you have to maintain it.


Q: What are the big color trends for 2014?

A: Ombré is dying out, and people are trying a more solid color. They're lightening up their roots and integrating more color throughout their hair. But the cuts are the big trend. I haven't seen a wave like this in a long time. Girls known for their hair -- like Pamela Anderson and Jennifer Lawrence -- are cutting their hair, and it's amazing. It's courageous, and it's a great thing for the industry. And it's especially great for girls who feel they're not pretty without long hair.


Q: How has hair color changed over the last 10 years?

A: The game changer was ombré. For brunettes who didn't really want to be blonde, it was an easy way for them to incorporate lightness into their color. For blondes, it was an opportunity to go even blonder and make it super beachy. And reds became super vibrant.

Q: What is your biggest hair color pet peeve?

A: The one thing that I hear endlessly -- no matter what color we're doing -- is that they don't want to see any red or warmth in their hair. It's frustrating because they want their hair to be one flat tone, but then they don't understand why it looks dull. If they let me put some warmth, it would make all the difference -- a little red or gold can be beautiful.