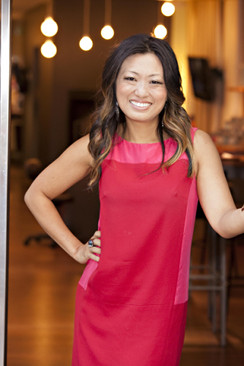 This month, Total Beauty talks with Jane Park, founder and CEO of Julep.

Q: What was your background before you started Julep?

A: I was a lawyer a long time ago, and then I was a strategy consultant at the Boston Consulting Group. Then, I worked at Starbucks helping to launch new products before I started Julep.

Q: What inspired you to start the company?

That's a question that people ask me a lot: "When did you know, and when did you take the leap?" But it never felt like a leap. There are a million little steps you need to take to start a company -- like talking with a lawyer and getting incorporated and getting investors. The big thing was quitting my day job. I'd been working on a business plan at night for about a year, so it felt more like a fading away of other options than an actual leap forward.

Q: How did you know it was the right time for a brand like Julep?

A: The entrepreneurial decision is so much more personal than that. I knew there was a space for an innovative, connection-focused beauty brand that wasn't run by men. That was my experience with large beauty brands -- that they're run by older men telling us how to look.

Q: When did you know the company had made it?

A: I'm still shocked when people have heard of us. I've heard much bigger CEOs like Howard Schultz at Starbucks and Jeff Bezos at Amazon say, "this is just the beginning for us." When you're building a company, it always does feel that way. We have so many plans we haven't even started executing on. We have so much more we want to do.

Q: What advice do you have for other entrepreneurs in the beauty business?

A: The biggest thing is to be forgiving of yourself when you make mistakes. When I was at a big company, I rarely made mistakes. I executed my job above expectations all the time. But when you're an entrepreneur, you're making decisions every day. You're deciding who to hire, you're deciding how to organize, you're deciding whether to stay in a hotel or stay with a friend to save the money when you travel. Whether it's small or big, there are a million different decisions you're making, and a lot of them will be wrong. But the big thing to remember is that there's always a next time. Take the lessons you learn and apply it the next time.