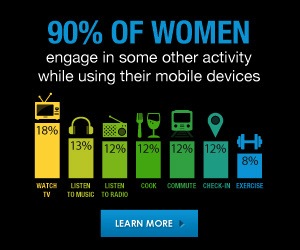 Did you know that 90% of women engage in some other activity while using their mobile devices?
Women are multitasking more than ever. Whether they are at home watching TV, listening to music, or checking in to their favorite places while out and about, brands now have a greater opportunity to reach these women through a technology that is constantly engaging consumers as they are doing other activities throughout the day.

How is she using her mobile device?
25% use mobile devices to find coupons while they are shopping.
1 in 10 women spend 2-4 hours per day social networking on mobile devices.
73% between the ages of 25-34 shop on mobile devices.
Request your copy of Total Beauty Media Group's new intelligence report to get more insights and learn how your brand can intercept her while she's using her mobile device.

Download Insights Report here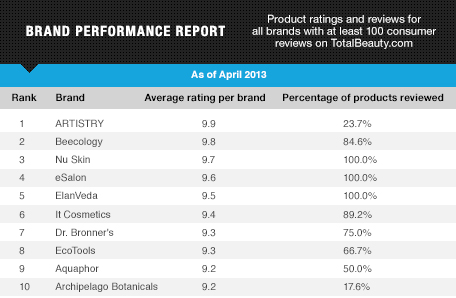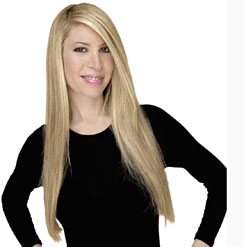 Total Beauty chats with Carol Shaw, Creator of LORAC Cosmetics
Q. How did you make the leap from freelancing as a celebrity makeup artist to starting your own brand?
A. I have ultra-sensitive skin and battled acne my whole life. I had a lot of trouble finding makeup that didn't irritate my complexion or look completely artificial. Many of my celebrity clients had the same complaints that I did, but they often also had to wear heavy makeup for up to 20 hours a day, which would wreak havoc on their skin.

Hearing the same complaints from so many women jump-started my desire to create an oil-free makeup that's gentle and has a natural look and feel. I originally launched LORAC with oil-free products -- I added color later. As for the name, it was simple to dream up -- it is "Carol" spelled backwards.  
Q. What were some of the professional challenges you faced while launching LORAC?
A. It was very challenging to be working as a makeup artist and starting a cosmetic line. I worked 24/7 out of my one-bedroom apartment! I did everything: research, development, packaging, and shipping. Plus, I used my own money to start LORAC, so I was limited in what I could afford.

One day, I gave myself an ultimatum: I could either buy a condo in West Hollywood with my savings, or I could start the makeup line I always dreamed of. Thankfully I opted to start my own line.
Q. Going from a one-bedroom to stocking shelves at Sephora stores is a huge jump! How did you manage that?
A. My brand immediately got recognition. I took three years to create the oil-free foundation and before it launched in stores, I used the final formulas on photo shoots. I used it on Winona Ryder for the cover of Vogue. After that, Vogue called to find out about the products used and I told the editor it was my own makeup line. The magazine was so excited they announced in that issue that Carol Shaw was launching a collection -- and there was no turning back.

That mention in Vogue got LORAC instant attention. I also kept using LORAC on my celebrity clients, which continued to boost interest.
Q. What's LORAC's bestseller -- and why does it stand out from the rest in its category?
A. The TANtalizer Body Bronzing Luminizer is an award-winning top seller for LORAC. It is a body bronzing makeup that is infused with light-reflecting pearl pigments to make the skin look luminous and silky smooth. I think the reason this bronzer stands out is because it gives you the perfect amount of coverage to create a healthy glow, and it's easy to use and gives you instant results. I use it on my celebrity clients all the time, and their skin remains flawless under harsh lights and looks great on high definition cameras. Plus, you don't have to deal with that stinky self-tanner smell -- it has a yummy vanilla fragrance.
Q. It's your job to predict the next makeup trends -- how do you do that? What inspires your new products?
A. Everything -- fashion, nature, even food inspires me. But I really create products with my celebrity clients in mind. I look for rich colors and natural-looking neutrals that will work on the red carpet, as well as skin care products that are long-lasting but gentle. I'm always looking into what new ingredients are available. When it comes to the complexion, I want my products to help revitalize, nurture, and protect the skin so women will look young and luminous.
Q. What's next for LORAC? Anything new and exciting to share?
A. LORAC's Summer Collection, Wild For TANtalizer, was just released. It contains an eyeshadow quad with bronze, wearable shades, a gorgeous bronzer, and a lip gloss -- all packed into a sexy clutch with faux bamboo details. There is also a TANtalizer Face Gradual Self-Tanner and two new extensions: Liquid Lustre in Gold and Deep Body Bronzing luminizer. Deep is for women who really want a richer, darker tan.