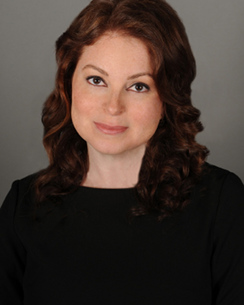 Total Beauty chats with Joanna Vargas, Celebrity Skincare Facialist and Founder of Joanna Vargas Skin Care
Q: You started off as a sort of jack-of-all-trades in the beauty business. Why did you settle down with skin care?
A: I arrived in the skin care field via a winding road. I moved to New York City with dreams of working as a photographer. After trying numerous odd jobs with some top fashion and art photographers, I decided to try my hand at makeup. Once I had my first skin care lesson, I knew I had found my calling. I love taking care of people and I love having the privilege of meeting people from every walk of life and from every corner of the globe.
Q: What is your personal philosophy when it comes to beauty?
A: I feel strongly that anyone can have great skin with the right tools. The key is to use organic products based on what the skin needs to perform at its best. Good nutrition for the skin will always yield the best skin you could ever imagine, because the body assimilates natural ingredients so much better than chemical products.
Q: You just lunched your first skin care line late last year. Why now?
A: I felt like it was time. My years as an esthetician gave me so much information about products on the market today. Mainly, what works and what doesn't. I know which ingredients are effective, which are hard to use, and most importantly, how people feel about the products and ingredients. It's fun to put things that I have heard my clients say over the years into action -- finally.
Q: What is revolutionary about your line? What sets it apart from all the other skin care brands on the market?
A: There is one revolutionary ingredient in all of my formulas called galactoarabinan, which is naturally derived from the larch tree. It causes more cell turnover than lactic or salicylic acid but is also an anti-inflammatory -- it's amazing!
Q: What can we look forward to from your brand in 2013?
A: I already have a few new products in the works! But I will also continue to work as a full time facialist, creating treatments such as full-body microdermabrasion and "The Power Peel" that I haven't seen on anyone else's spa menus.