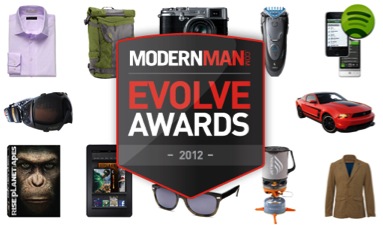 Announcing the ModernMan Evolve Awards
ModernMan.com, Total Beauty Media Group's online publisher of male lifestyle content, debuted the Evolve Awards this year. The ModernMan Evolve Awards salute outstanding products and companies that exemplified intelligence and innovation during the previous year. The winners, meticulously selected by ModernMan's editorial team, span across categories that are most important to men's lifestyle: technology, entertainment, grooming, auto, and apparel.
To see all 31 winners, visit: modernman.com/evolve2012
"Today's modern man is clever, creative and driven to stay a step ahead of the pack," says Ky Henderson, Editor in Chief, ModernMan.com. "Most men's product awards focus solely on one category, so with the Evolve Awards, we wanted to recognize savvy companies and products that influence different aspects of the modern man's life."
Congratulations to all of the winners!
Interested in learning more about the Evolve Awards? Email Ky at [email protected].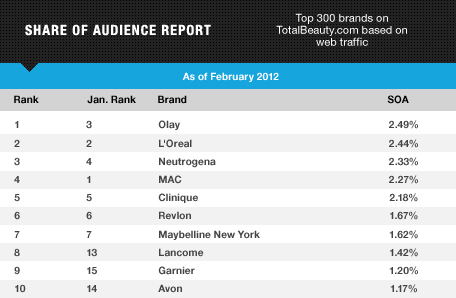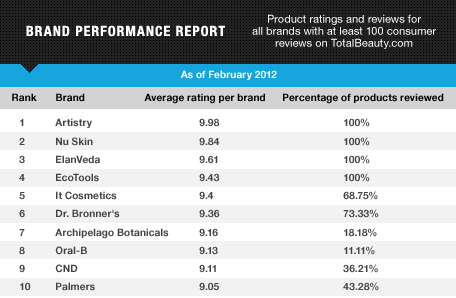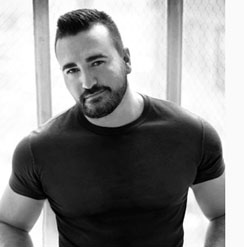 TotalBeauty.com Chats with Chris Salgardo, President of Kiehl's USA
Q. Did you always want to go into the beauty industry? How did you get your start?
A. I actually fell into this industry by chance. I had initially thought I might be interested in fashion -- maybe fashion journalism or fashion photography -- so I applied for a part-time job at one of my favorite stores, hoping to work in the men's department to get some experience. The only opening they had was for CHANEL cosmetics, and the rest is history.  
Q. Since you became president of Kiehl's in 2006, how have you executed your vision for the skin care brand?
A. Our customers love Kiehl's for so many reasons, but at the end of the day, it's all about the product, listening to our customers to find out what they want, and making sure that we have brought them the very best products with the most effective ingredients. Because we're still an exclusively distributed brand, we're also trying to make sure that we're able to get all of our formulas in our customers' hands, so we've invested heavily in Kiehls.com to make sure that anyone can buy Kiehl's, regardless of where they live. We are doing this in tandem with opening new Kiehl's stores in select markets across the country.
Q. What makes your work rewarding? What do you love most about your job?
A. I love Kiehl's. I always have, long before I started working for the company. It's really a dream come true. There's nothing better than working for a company that you believe in to your very core. "Do what you love" is something Aaron Morse, one of the founding fathers of Kiehl's, used to say -- and I believe in that absolutely.

More than just the products, I love the company's long history of philanthropy. Kiehl's has been involved in so many philanthropic causes and projects long before I got started here, and I'm honored that I've been able to continue those projects and expand upon them in a much more significant way. Selling the products I love, for a company I love, and to be able to give back -- there's nothing more rewarding than that.
Q. What do you think is the most valuable characteristic or skill aspiring beauty industry professionals should possess to succeed?
A. No matter what your role is, and what part of a company you work for, you have to have a passion for what you do. If you like your job, you can be successful; if you truly love your job, you'll be even more successful. And by success, I don't just mean financial compensation. Success is being happy with what you do, day to day. If you love something, and you put your heart into it, then it never feels like work. If you love what you do, you'll never work a day in your life. And I love what I do.
Q. What is Kiehl's No. 1 bestseller -- and how does it stand out from the rest in its category? What are the ingredients that make all Kiehl's products unique?
A. Our most iconic product is the Ultra Facial Cream. The formula features a unique blend of natural ingredients that offers 24-hour hydration to those with any skin type. It's a cornerstone moisturizer for Kiehl's because it's formulated for both women and men, and the texture just glides on, nourishing and protecting the skin under makeup or alone.

What makes this and all Kiehl's products unique is our concentrated focus on each product's ingredients. We focus on finding the most effective natural ingredients from all over the world. We put all of our resources into the ingredients and formulations, and we don't waste money on external packaging or boxes, except when the formula deems it necessary. And we don't advertise -- so there are no extra costs passed onto the customers.
Q. What's next for Kiehl's? Anything exciting and new to share?
A. We're always working to find new and different ways to bring the Kiehl's experience to our customers. For example, just eight months ago, we opened our very first spa, Spa 1851, in New York City. Our spa allowed us to get very close to the customer, and for the first time, actually apply products on them, with full Kiehl's treatments. Those interactions with our customers at the spa continuously help us to find new ways to engage them in the store.

Also, we're currently working on three large philanthropic projects: our first ever Kiehl's Desert Run for amfAR, a five-day motorcycle ride from Las Vegas to Los Angeles to benefit amfAR, The Foundation for AIDS Research; we're relaunching our in-store Recycle and Be Rewarded! program for Earth Day, and introducing a Limited Edition collection to benefit Recycle Across America; and we'll be hitting the road on motorcycles again this summer for the third annual Kiehl's LifeRide for amfAR, riding from Miami to Washington D.C, to end at the International AIDS Conference. It's going to be our busiest year yet.