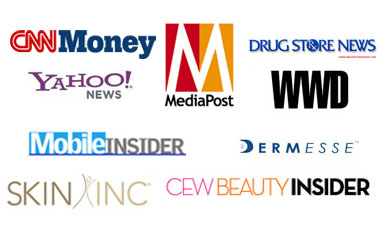 Total Beauty Media Group -- As Seen In…

We've been busy! Check out what people are saying about Total Beauty Media Group:
• MediaPost Mobile Insider highlighted our research findings on how women are adopting mobile as a tool when making purchase decisions. Read More

• CNN Money discussed findings demonstrating women trust peer-based product reviews over all other types of reviews from our Get Added To The Shopping Cart insights report. Read More

• Skin Inc. presented insights from our recent skin care study, educating Millennial women about the importance of skin care. Read More

• WWD showcased the launch of the Total Beauty Collection with a focus on why this sampling program will stand out among its competitors.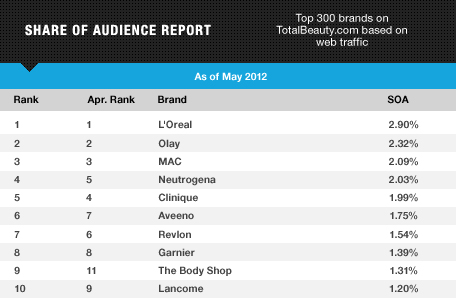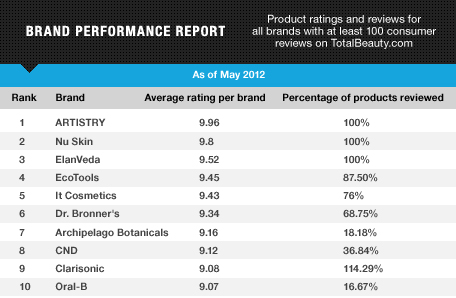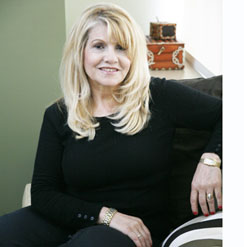 Total Beauty Chats with Sonya Dakar, Founder of Sonya Dakar Skin Care
Q. Gwyneth Paltrow, Sofia Vergara, and Bar Refaeli are a few of your clients. How did you become Hollywood's go-to skin care guru?
A. I always knew I wanted to go into the skin care business. When I was a young child, I would save up my babysitting money to get facials. Even though I didn't have major skin issues, I learned the importance of taking care of my skin from watching my mom diligently tend to hers. I became an esthetician in 1971 and made my focus problem skin and corrective skin care. Later that year I moved to Los Angeles and makeup artists started sending their celebrity clients in droves. They wanted me to clear up the stars' skin so they had a clean canvas to work with. The more this happened the more the buzz naturally started to build around my clinic. People say I give tough love -- and results!  
Q. How did you make the leap into creating your own skin care line?
A. I had been working on creating my own skin care line since the very beginning of my career because at that time the market offered very little, if any, solutions for problem skin. Everything was heavy, rich, and full of perfume. I knew I had to develop my own skin care line so that I could give my clients the right "tools" to heal their skin.
Q. Did you ever have a moment where you thought the brand wouldn't make it? What kept you going?
A. I envisioned a company that my children and grandchildren could join and help thrive for years and years. Like many entrepreneurs, I did come across some challenges. When I started in this industry, it was difficult to form relationships with vendors, ingredient companies, and packaging companies. But I was persistent, creative, and never gave up. My passion for skin care and my commitment to helping my clients pushed me. Every time I was able to help another client clear up her acne or remove sun damage, it gave me a boost of excitement and strength to keep going.
Q. What is revolutionary about Sonya Dakar Skin Care that sets it apart from other brands?
A. What sets my brand apart is the fact that I am still in the clinic doing clients' facials and formulating products based on an actual need rather than a marketing point of view. I test all of my products on actual clients for a period of one to two years to get real results, as opposed to bigger brands that just do clinical studies that are anywhere from 30 to 100 days with as little as 10 people. Everything we do at the company is very hands-on, and I am personally involved in every facet of what we do and create.
Q. What's Sonya Dakar Skin Care's bestseller -- and why does it stand out from the rest in its category? What technologies did you pioneer first?
A. Flash Facial is by far my best-selling product. People love that if they can't get to my clinic, they can get similar results in 60 seconds or less. There is no other product on the market like it. Your skin gets exfoliated, plumped, and refreshed instantly.

As for pioneering ingredients, I was the first to incorporate apple stem cells into my facials and skin care products. This is the latest and greatest in all-natural, non-toxic, anti-aging treatments. The cells are derived from a rare endangered Swiss apple, called the Uttwiler Spätlauber apple. The benefits were discovered by a scientist who noticed that this particular apple doesn't decompose the way other apples do. The reason is because it has self-regenerating properties -- ones that can also be applied to human skin. Now, the stem cells from the apple are extracted and used in many of my products and treatments.
Q. What makes your work rewarding? What do you love most about your job?
A. I love the "after" pictures I receive from satisfied clients! The calls, texts, emails, and cards are my favorite part of my job.
Q. What is next for Sonya Dakar Skin Care? Anything new and exciting to share?
A. We've just launched Fade Away, which is part of the NutraSphere collection. It is a vegan-friendly lightening treatment containing licorice root, lactic acid, and peptides. It gently erases dark spots and hyperpigmentation and is safe to use in the sun. As for the future, I've tackled skin care and supplements, and now I want to work on other health and wellness products. I also plan on opening a Sonya Dakar location in New York City, too.