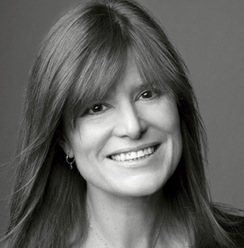 This month, Total Beauty chats with Jill Blakeway, cofounder of the YinOva Center in New York City and an expert in Chinese medicine.
Q: Can you tell us about the YinOva Center and your mission?
A: I founded the YinOva center about 14 years ago, and I started out just me. Now it's the largest acupuncture center in the United States, and there are 10 acupuncturists, massage therapists, nutritionists, a psychotherapist and more. Our mission is to keep new Yorkers healthy using Chinese medicine. I'm particularly known for fertility -- I do a lot of women's health and reproductive medicine -- but we treat whole families.
Q: What's the most rewarding part of your job?
A: I love when people have babies. It's a huge honor to help people have babies, to help couples. But really, seeing anyone make progress with their health is rewarding. It's amazing to watching people take responsibility for their health. And our patients have built a healing community. It makes me really happy.
Q: What's your biggest challenge?
A: In regards to fertility, I'm not God. I can do the best I can, but sometimes there are other forces at bay. Sometimes people are disappointed, and it takes longer for them than they hoped. Also, this is a busy center, but we put a lot of focus on individual care, which can be challenging.
Q: What are the most common questions people have when they come to the center?
A: People who have never done acupuncture before always ask if it hurts. The answer is no. We use tiny little needles. People are much more worried about pain than you have to be. They also wonder how it works. And the answer is that acupuncture acts on the body's communications systems like the endocrine system. It balances hormones and it's incredibly powerful which is why it's been around for two thousand years.
Q: How did you first become interested in Chinese medicine?
A: Like a lot of people, I came to Chinese medicine because I found it effective in my own life. I went to see an acupuncturist, and I eventually became an acupuncturist myself.
Q: If someone wants to learn more about Chinese medicine, where do you suggest they begin?
A: Well, they can come to Yinovacenter.com. We have a lot of information about Chinese medicine and a very lively blog. We want to make the medicine very accessible. There's also a great book called "The Web That Has no Weaver" by Ted Kaptchuk.
Q: Do you have a favorite ingredient or skin care tip from Chinese medicine?
A: Well, I love Ginseng as an ingredient. In Chinese medicine, when we lack yin our skin gets dry and wrinkly. Also, stagnation, which is poor circulation, causes dark circles. When our chi drops, it contributes to lack of elasticity. Ginseng addresses all of these issues. It helps the body adapt to stressors. I love Sulwhasoo Concentrated Ginseng Cream because it uses all parts of the ginseng plant, which help treat different problems. Ginseng cream is my little secret.
Q: So many beauty trends come out of Asia. What do you hope is next?
A: I think what Eastern culture has to teach us about skin is to take skin very seriously. Asian women take their skin very seriously. Your skin is a symptom of what's going on inside you. So you have to treat your skin from the inside out. Cut down on inflammatory foods like gluten, alcohol, and coffee -- that will really help your skin. We're already aware of this in our country, but we don't live it the way they do in Asian cultures. I hope that's the next trend.