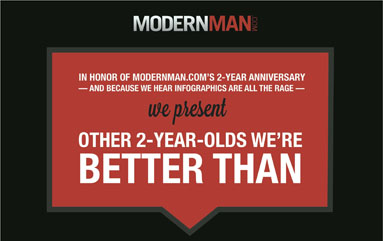 Why ModernMan.com Is Better Than a 2-Year-Old
Total Beauty's brother site, ModernMan.com, is celebrating its 2 year anniversary. We realize we're supposed to tease our little brother, but Modern Man is so darn funny (and cute) that we can't help but be proud. It's a men's lifestyle site that provides advice and reviews on everything from the latest gadgets to stylish threads to practical fitness tips. And yes, you, (or your boyfriend, husband, or brother) should be reading it regularly. To celebrate this milestone, Modern Man sent us a little infographic for your viewing pleasure …

Total Beauty Media Group founded ModernMan.com in July 2010. This men's lifestyle site is the online destination for guys who want to keep evolving. It features stories from a breadth of lifestyle categories, including grooming, fitness, style, gear, food, travel, cars, and money.

See why ModernMan is better than a 2-year-old here.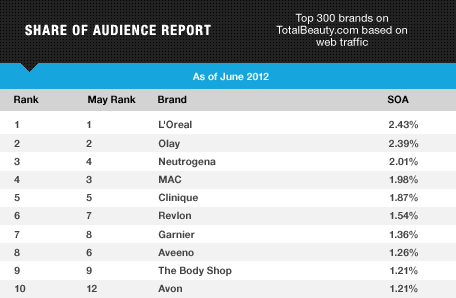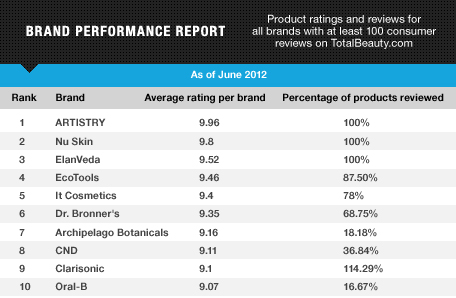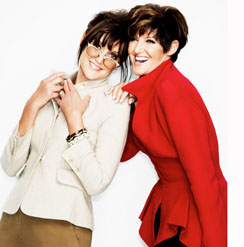 Total Beauty Chats with Jean and Jane Ford, Twins and Co-Founders of Benefit Cosmetics
Q. How did you first get interested in makeup? What inspired you to create a new makeup brand?
A. Jane: We moved from a small town in Indiana to New York City because it was an exciting place with lots of opportunity. We were both strikingly tall and as twins, we found modeling to be our "in" into big city living. As models we had to learn how to do our own makeup for shoots and commercials and we learned through trial and error. The most important beauty lesson we learned was early on in our career. We realized that makeup doesn't have to be so serious to be good. Makeup should put a smile on your face, it should be fun and spontaneous to wear and apply.

Jean: After modeling, we decided to pack our bags and head west, to California. We settled in San Francisco and used the money we earned from our modeling days to start our own business. We knew how to do two things well: applying makeup, and baking a mean casserole (growing up in the Midwest, we were constantly in the kitchen cooking with mom).

Jane: We literally flipped a coin to decide between casseroles and cosmetics. In 1976, we opened up a tiny makeup shop called The Face Place in the mission district of San Francisco. The business took off! In 1990, we changed the name to Benefit.  
Q. What is it about Benefit that sets it apart from other brands?
A. Jean: It was important for us to give our customers a fun, interactive, feel-good experience with our products. It was our goal to create quality products that delivered results, but that also made you smile and feel confident.

Jane: I want women to know that makeup should put a smile on your face. Benefit products have so much personality that you don't even realize you're playing with makeup because it's that much fun! In fact, our Benefit brand motto is, "Laughter is the best cosmetics, so grin and wear it."
Q. How did you get your brand to get noticed?
A. Jane: In talking with our customers and hearing their needs, we started developing products that were solution driven. Got dark circles? Here's something that will lighten and brighten your eye area. Want smoother skin? Here's a primer that will minimize the appearance of pores and make your makeup last. Need color that stays put? Here's a cheek and lip stain that will last through lunch or a steamy make-out session.

Jean: We have so much fun creating the packaging, naming the products, and creating a theme for each product. We believe that what's outside and what's inside are equally important.
Q. What's Benefit's bestseller -- and why does it stand out from the rest in its category?
A. Jane: Jean always talks about the craze for Benetint that really took off in 1986, when legendary makeup artist Kevyn Aucoin requested 10 bottles of Benetint for his makeup kit. After that, celebrities like Sarah Jessica Parker, Nicole Kidman, Eva Mendes, Kate Hudson, Anne Hathaway, and Zooey Deschanel couldn't get enough of Benetint!

Jean: It was our first product to have a real cult following, and today it still is one of our bestsellers. It is such a classic color, has great staying power (especially for those heat-waves), looks natural, and gives your lip and cheeks the ultimate rosy glow. Benefit sells over half a million bottles of Benetint in 35 countries around the world.
Q. What inspires you when you create new products?
A. Jean: The single most important thing when creating a new product is to start with "a need." Each new product must fill a need. Our inspiration also comes from everyday conversations with women and observations, and we are inspired by every era. Over the years, we have collected vintage pieces for inspiration. We have vintage mannequins, compacts, posters, handbags, and lots of old magazines. There is something very romantic about the past -- and the future is exciting and enticing.

Jane: The challenge is coming up with something that is completely original. For most products, our inspiration comes from our day-to-day life. Any situation or conversation can spark an idea for a new product or package. We talk to our customers and we find out what they want.
Q. Benefit is a family-based company. How does this help your brand?


A. Jean: Benefit is a family brand. Maggie and Annie, Global Beauty Authorities (my daughters and Jane's nieces) have grown up with Benefit their entire lives. As for working with my sister Jane, we can finish each other's sentences. We don't always agree -- which I think is a good thing. We challenge each other and we sometimes fight, but then we make up an hour later and we're hugging. Working together as sisters is actually a lot more efficient because there is less "red tape."

Jane: The secret to our success as a family is staying true to our family core. I think Jean and I have such a unique bond because we're twin sisters. I am seven minutes older, and sometimes I can be a little bossy. We say how we feel, what we like, and what we don't like, and most importantly we respect each other's opinions. If ever there is a discrepancy, we talk it out and move on without ever looking back. Maggie and Annie follow that same philosophy and values.
Q. What is Benefit's next step? Anything new and exciting to share?
A. Jean: The future of the brand honestly couldn't be better. The products we're bringing to the market are better than ever and the company is growing by leaps and bounds with the success of our Brow Bars and Boutique expansion. In addition, Maggie and Annie are here to add yet another layer to the fantastic mix of talent that is already at Benefit.


 Jane: Maggie and Annie surprise me every day with their vibrancy and passion. They add a fresh, new, young voice to the company that will help the brand continue to grow, evolve, and succeed. It's an exciting time for Benefit and we're thrilled that the whole family is a part of it.


Don't Market To Guys, Entertain Them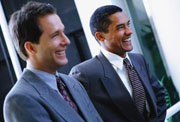 Mark Jaffe, men's expert and general manager of ModernMan.com, shared insights on how to effectively reach men in MediaPost's Engage: Men blog.
Read article here»
---
Total Beauty Webinar: The Visual Web – How Brands Can Use Visual Tools to Captivate Fans Online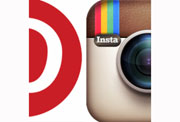 Join Total Beauty Media Group on Tuesday August 21st at 10:30am when our Social Interactive Marketing Manager will present case studies demonstrating how brands are successfully using Pinterest, Youtube, Instagram, and more to achieve success online.
Sign up here»
---
Join Total Beauty Media at eTail Boston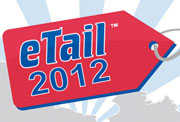 Ethelbert Williams, Head of Marketing, will give a compelling presentation on understanding the female mobile consumer on August 15th, 4:45pm.
Save the date»
---
Yves Saint Laurent Name Change Coming Soon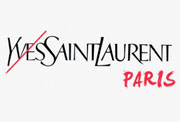 Yves Saint Laurent is changing its name to Saint Laurent Paris. Is this a high-risk move for an established luxury brand? What do you think the implications will be in the short and long term?
Share your opinion»
---
Beauty Concierge Coming to a Target near you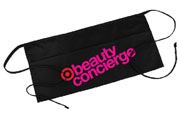 Target is testing a beauty concierge service in select Chicago locations. Trained professionals will be offering beauty tips and tricks, samples, and advice on the brands that Target currently sells. How will department stores respond to these efforts of mass retailers in the beauty industry?
Share your opinion»