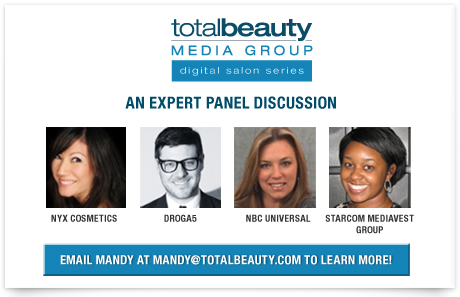 Watch Out, NYC! We're taking over Fashion Week & Social Media Week
On February 14 in New York City, Total Beauty Media Group will premiere the Digital Salon Series. We are bringing together a panel of experts to discuss the shifting roles that digital channels play in building online communities, and how they are influencing women's online browsing and shopping experiences.
Tonie Shin – VP Marketing, NYX Cosmetics
Jonny Bauer – Head of Strategy, Droga5
Erica Rubach – Director of Strategic Marketing & Social Media, NBC Universal
Danielle Cherry – VP, Activation Director, Starcom MediaVest Group
Moderated by Meghan Rabbitt – Executive Editor, TotalBeauty.com
Date: Tuesday, February 14th
Time: 11:45 am
Location: New York City
Interested in attending these events? Email Mandy Hjellming at ([email protected]) to request an invitation.

During the Digital Salon, Total Beauty will launch Total Beauty LIVE, the first event in our new live stream series. A NYX Cosmetics expert makeup artist and TotalBeauty.com editor will engage with consumers in real-time via Total Beauty's digital channels. Register for the event now on Facebook, and tune in on Feb 14 at 1:15pm EST/10:15am PST.



As a valued business partner, we want your feedback! Please take our brief survey.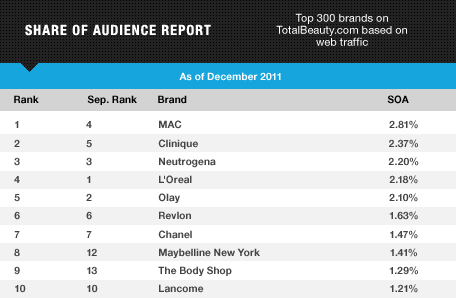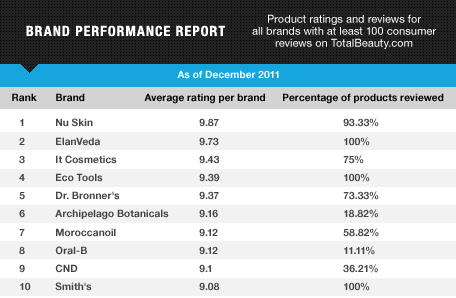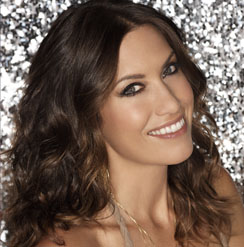 Total Beauty Chats with Wende Zomnir, Co-founder of Urban Decay
Q. What inspired you and co-founder Sandy Lerner to create a new makeup brand? What is revolutionary about Urban Decay that sets it apart from other brands?
A. The cosmetics department in the mid-'90s was a sea of pink, beige, and red. If a high-end brand went 'crazy,' they had a mauve season. If you wanted color, you had to go to the drugstore, and back then the quality of the lines with edgy colors was low. So Sandy and I wanted to create high quality cosmetics in innovative colors. There was nothing out there for women like us who wanted to express ourselves, look amazing, and still use products with luxurious texture. That was really our impetus. It was a pretty simple concept, but I like to think it made the industry look at color cosmetics differently. I knew we had made it when I walked by a Lancome counter a few years ago and they were marketing black nail polish.  
Q. Urban Decay launched with 10 lipsticks and 12 nail polish shades 15 years ago and now you're the largest independently owned color cosmetic company in the U.S. Why do you think you saw such rapid success?
A. Although we continually evolve the product and imagery, we've always been true to the essence of what Urban Decay is: beauty with an edge. We make sure that everything we do fits within this trinity: Feminine, dangerous, and fun. We feel like most women want to be beautiful and feminine yet have a spicy side to them -- sometimes it's a bit hidden but it's there. I think Urban Decay encompasses these aspects and it's something that we've been really true to, which is why we're successful. We care about great quality and we care that our customers love our products.
Q. Since its birth in the punk grunge of the '90s, how has Urban Decay evolved to stay relevant to women now?
A. When I first started the company, I thought, "If I just get this done, then this line will be perfect." But I had this epiphany one day when I realized it's never done. It's never finished. Even if something is a winner, we still try to make it better. I love that we never tie ourselves to a completed product. We just uphold the Urban Decay standard, which is "beauty with an edge." Staying true to that theme, we continue to move forward with trends, fashion, and pop culture, which is how we keep our line fresh. Whether it's a new texture or a new ingredient, we're always looking to the next thing. We are never "done."
Q. As Urban Decay's Executive Creative Director, what continues to inspire you when creating new products?
A. Every time we create a new product we come at it with a fresh perspective and try to make it technologically innovative and relevant for now. One of my biggest thrills is cooking up a new product. I love to do it and I'm so lucky to do it for a living. From fashion, movies, and art exhibits, to the people I meet, I try to be open to all kinds of new ideas and images. The key is to keep the creative juices flowing.

For example, a big inspiration for me was the Alexander McQueen exhibit at the Metropolitan Museum of Art. I thought, "He created texture with traditional fabrics. Similarly, why do we have to be limited to the traditional way cosmetics are made?" We don't. A great example of this is our Flavored Body Powders. I caught my nephew eating my lip gloss, because it tasted good. It made me think, "Why can't the body powder be edible too?" So we put together the idea of looking yummy and tasting yummy, turning you into a delicious treat.
Q. What's Urban Decay's bestseller -- and why does it stand out from the rest in its category? What technologies did Urban Decay pioneer first?
A. Our Eyeshadow Primer Potion revolutionized the way women look at what their eye makeup is capable of. And our 24/7 Eyeliner just lasts and lasts. We make sure that our products are high quality, feel good, and last. I know I'm busy, and I bet you're busy. I don't know anyone who has time to fuss with her makeup all day. That's why I use eyeshadow primer, lasting eyeliner, and setting powder in the morning, so that I don't have to do much more with my makeup throughout the day. Urban Decay has raised the expectation for fashionable makeup. I think we gave people the license to freely express themselves.
Q.What's Urban Decay's next step? Anything new and exciting to share?
A. The Naked palette was possibly our biggest launch ever and Naked2 is coming to stores on February 1st. I hope it's just as successful! It's a completely different way to look at neutrals from the original Naked palette.

There's also major innovation in eyeshadow on the horizon, and it's like nothing you've seen before! We are working on a new eyeshadow that feels like cashmere. I can't divulge too much, but it's a whole new component to the shadow that's pretty revolutionary, really beautiful, and more sophisticated while still being edgy.