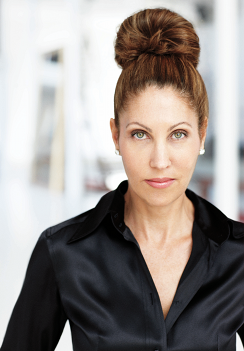 Total Beauty chats with Sonia Kashuk, Makeup Artist and Founder of Sonia Kashuk Beauty
Q: How has being a makeup artist shaped your personal take on beauty?
A: I know what products work and most importantly, I love that a little can go a really long way. Finding the right textures and color makes a huge difference, too. I always focus on products that are wearable, universally flattering, and easy to apply. I like seeing women wear the makeup -- not the makeup wearing them.
Q: Why was it important for you to have your own line? What did you think was missing from beauty products that you felt needed to be created?
A: It was important for me as a makeup artist to bring the best in beauty to the masses, and that meant making it affordable. I wanted everybody to have access to great beauty products. The idea came about in 1997 when I was in stores promoting Cindy Crawford's "Basic Face." I felt overwhelmed by the scale of most mass cosmetic companies. I thought, 'If I am overly confused, what must the average woman feel like?' At the time there was a huge division in quality from mass to prestige. I wanted to blur that line, and I knew there was an opportunity to bring great quality and great prices to the masses.
Q: You were one of the first major beauty companies to collaborate with Target. Why Target?
A: I approached Target. I picked up the phone and told them I had a great concept for them. It was during the emergence of all the makeup artist brands in the luxury sector and I thought this was an ideal opportunity for Target, who has always been cutting edge, modern, and so aesthetically driven.

By partnering with Target, we were able to go from manufacturing to retail, which gave us the opportunity to maintain affordable price points and align that with superior quality.
Q: What is your best-selling item and why do you think it is so popular?
A: Foundation has been a very successful category for us. This makes me very happy, because most women become loyal to a brand once they try foundation. That's because it is such a particular product. Brushes have also been a defining category in our brand, as I was the first brand to introduce affordable options. Brushes used to be unattainable to most women because of the high price point; we now have an ownership in the brush category and have a huge offering of many different types of brushes and brush sets.
Q: What can we look forward to from your brand in 2013?
A: First, we are launching Spring 2013 with a refined direction in packaging. We've embraced our name and logo, using it as a design element. We have gone black in all of our packaging because I feel that it helps us to portray the chic and high quality message of the brand -- it's been hard for us to get this across in words, but hopefully it will be easier to convey in packaging. And of course, we have a lot of new additions to the collection for the upcoming season.

We are also coming to Canada with the launch of Target Canada in March, and entering a new marketplace is always thrilling.