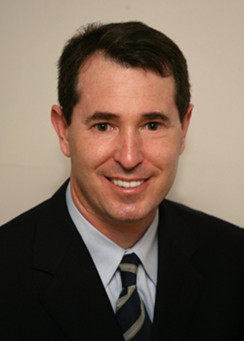 This month, Total Beauty talks with Jay Tapper, founder and CEO of La Lumiere and illuMask.
Q: How did you end up in the beauty industry?
A: I've gone from toys to candy to oral care to beer to dish cleaning devices and now beauty. I see myself as an entrepreneur. I look for opportunities. I was following these trends, and I saw it as a great opportunity.
Q: What inspired you to create the illuMask (the first at-home, mass market light therapy device)?
A: I was working for a partner -- a plastic surgeon -- in Florida, and he approached me and asked it we could make a light therapy device affordable. And I thought: There must be a reason they're so expensive. And then I started doing the research and I said, "well, I don't know if they work." So we started making them in our garage and we would give them to friends and family, and they wouldn't want to give them back. And I thought, "holy shit." You look for the "holy shit" moment. And that was what we saw. Now, I love the beauty industry. People think it can't work because it's not a thousand dollars. And that's just wrong. It's still not cheap if you do it every day for a year, but it's accessible. And you can do it every day for two months, and you don't have to spend $1000 to find out if you like it.
Q: How did you make it so affordable?
A: A bunch of different ways. We make it out of PET, which is recyclable plastic. And the big ah-ha was that you didn't have to use one precise wavelength of blue or red light -- you can use anything in that spectrum -- and by doing that you can use less expensive LEDs. We don't have these high power requirements -- we power off four double-A batteries. And all of that stacks up to a low cost. We made it curved -- parabolic -- to bounce light all over your face. And if we get them to wear it every day, over 30 days or 60 days, the energy they've acquired over time makes a difference.
Q: Do you think you'll stay in beauty?
A: I love it. My daughter likes it. It's been really fun. I'm sure I'll do other beauty innovations, and I'll do things outside the space.
Q: Do you think the at-home treatment movement will continue to gain momentum?
A: It's the future in so many regards. First, Obamacare -- regardless whether you're pro or con -- is giving access to tens of millions of people. And our first line of defense now is pharmacies and mass market. You're going to Target or Walmart or CVS looking for healthcare options, and there aren't enough primary care doctors. Everything's being pushed OTC. Anything that can be done at home is going to be done at home, and it's becoming more specialized. If you have acne, before you try antibiotics, you can try light therapy.