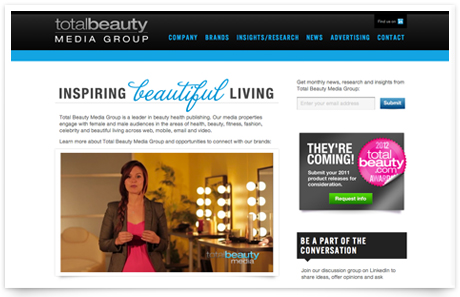 Let's Get Talking!
The Team at Total Beauty Media Group is excited to share and discuss with you the latest news, innovations and insights in the digital media and beauty industries. We've recently launched new channels to keep you in the loop:
TotalBeautyMedia.com: Just this week we relaunched TotalBeautyMedia.com, your go-to site for information, opportunities and insights.
LinkedIn Group: Join the conversation with us on LinkedIn. We're sharing ideas, offering opinions and asking questions within the fields of digital media, social media, mobile and advertising.
Intelligence Reports: We'll soon be unveiling a series of research that will give insights on consumer behavior and ways to build your brands. Look for the first report to pop up in your inbox next month!
The Insider – Each month, we'll recap the most interesting and groundbreaking industry news and trends and share it with you via the e-newsletter.
Check out our channels and add to the discussion. We're excited to continue the conversation with you!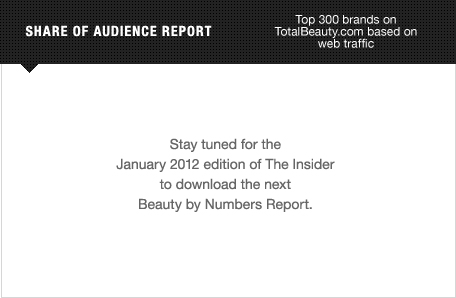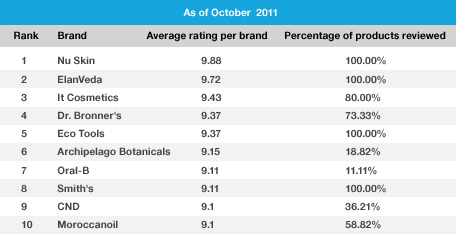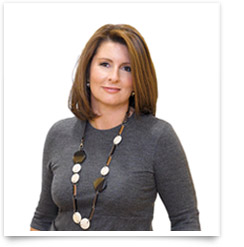 Total Beauty talks to Nikky Kinnaird, founder and president of British cosmetic retailer Space NK
Q. What is Space NK's philosophy, and how do you believe it's made you successful in the beauty space?
A. At Space NK, we provide customers with a handpicked, tightly edited selection of the most innovative and effective products from the true innovators and iconic brands in beauty. I think we've been successful because the makeup artists and skin care consultants at Space NK offer truly unbiased expert advice. What's more, customers are able to get a customized solution for their every beauty need while also discovering something new during each visit. Whether someone is looking for state-of-the-art skin care, runway-inspired trends in color cosmetics, the purest organic options, or a fragrant bath time indulgence, Space NK consistently delivers. 
Q. You opened your first location in the United States in 2007. How have you found American consumers to differ from U.K. consumers?
A. Both sets of consumers expect to discover the latest, great innovations at Space NK. The U.K. customer tends to be more aware of ingredients and environmentally conscious than her U.S. counterpart, whose top concern is instant, visible results on the skin. Both are eager to learn and be educated, but the U.K. consumer is often more inclined to seek out botanically based solutions whereas the U.S. customer loves the latest high-tech innovations. Fragrance tastes are different as well, with Europeans preferring more complex, headier, aromatic blends and Americans looking for cleaner, laundry-fresh notes, invigorating citruses, and pretty white florals.
Q. How much do you think fashion trends influence the everyday American woman's beauty purchases?
A. American women are very much influenced by fashion trends when it comes to color cosmetics and hairstyling products. They are in tune with what's happening on the runways in New York, Paris, Milan, and London, and also stay ahead of trends by following street style photographer and fashion blogs. That said, they are also sophisticated enough not to blindly follow a trend that doesn't work for them.
Q. Can you take us through the process of how Space NK chooses to carry certain brands?
A. Emerging brands constantly approach us about launching their lines at Space NK and sometimes we discover a new product during our travels. Increasingly I am in discussions with a brand during their developmental process, and I am asked for feedback on everything from the formula to the packaging. I think my record is eight years from the time I first met with a brand creator until we introduced the line to our customers. We don't have elastic shelves at Space NK, so the editing process has to be brutal. We will only introduce a brand or product that we truly believe is best in category. Ultimately, customer response dictates whether a brand stays, grows, or goes.
Q. How is the American economy affecting your business? Are women still splurging on beauty products?
A. Certainly, the economy has affected the retail industry overall. That said, women continue to spend money on beauty products. In many cases, they are investing more in products but cutting back on services such as dermatologist visits, spa facials, hair coloring, and manicures. Small splurges, like a new lipstick or nail polish, can really update a look each season without the expense of a new wardrobe. Nail polish has become a fashion accessory and a new lipstick never fails to be a good pick-me-up.
Q. What's next from Space NK?
A. This month we are introducing a new line called Beautannia, which celebrates all things unabashedly British. The luxe bath and body collection for men and women includes three distinct and sophisticated scents in Bloomsbury, Brideshead, and Balfour. We're also gearing up to unveil our holiday collection, which will include gift sets for everyone on your list, and a number of exclusive and limited edition items. In 2012, we'll be launching a new website and opening additional stores in the United States. Watch this space to learn more!