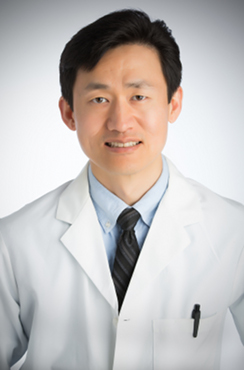 This month, Total Beauty talks with Michael Lin, MD, a Los Angeles dermatologist and founder of Dr. Lin Skincare.

Q: What inspired you to become a dermatologist?

A: When I was growing up, I had really bad acne, and no one helped me. I wanted to go into dermatology to help other people with their skin problems.

Q: Dr. Lin Skincare recently launched at mass retailers across the country. Why did you create the product line?

Ever since I started practicing dermatology, I've had my own products. I would produce them for my patients. I've been really lucky, and CVS was interested in the brand immediately. Then we went to Walmart, Harmon, and all the other big companies, and they all thought a doctor's acne line was a great idea, too.

Q: How do you keep the price points so low?

A: We're fortunate enough to have really large distribution, so we're dealing with high volumes. We work with local manufacturers in California that produce it for us.

Q: What is your advice for people building new brands?

A: It's not easy. I'm up against huge multi-billion dollar companies. I have to get out there and start educating people. I tell them to look at the ingredients, and teach them which ingredients are good, and they really respond to that. You have to have a good product. After that, you have to get out there and let everyone know about it.