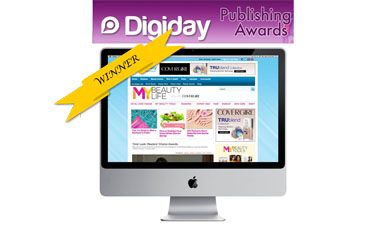 A Big Win!
Total Beauty Media Group and Procter & Gamble, along with Starcom MediaVest Group and LiquidThread, won a Digiday Publishing Award for the MyBeautyLife branded channel.

The Digiday Publishing Awards honor overall excellence and breakthrough achievement in digital publishing, branded content, and advertising technology.

MyBeautyLife took home the trophy in the Best Branded Content Integration by a Publisher. Congratulations!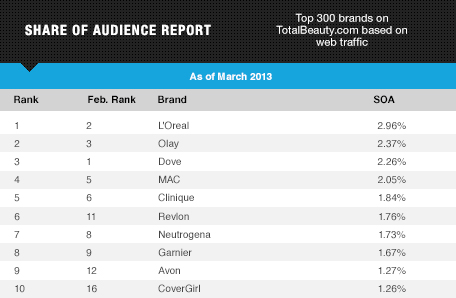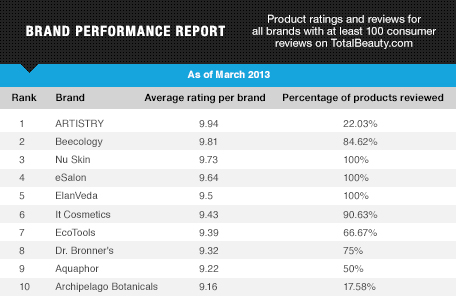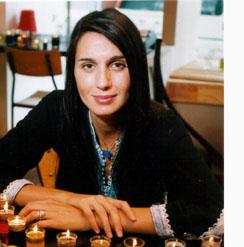 Total Beauty Chats with Yael Alkalay, Creator of red flower
Q. What inspired you to create red flower?
A. I was inspired to start red flower for so many personal reasons. I wanted to share the beauty and power of the incredible wanderings in my own family. And I wanted to communicate an essential shift in attitude and values in the beauty industry. Essentially, I wanted to make red flower the first luxury beauty brand to address inner, emotional beauty.

This desire stems both from my treasured experience at Shiseido in Tokyo, where I gained invaluable insight into the beauty business and my own dramatic health crisis in my mid-20s while skiing in the mountains of Courchevel, France. The intensity of that crisis formed my life mission in communicating the importance of living life fully and engaging in every moment and also gave me the strength to push forward against any challenge.  
Q. Red flower launched in 1999 at Barneys New York. What made red flower stand out from its competitors?
A. Red flower at its core is about living life in a healthful and meaningful way. There was no better way to express this than through the abundance and purity in nature. [What makes us stand out are] our mission, multi-sensory benefits and therapy, ingredients, sourcing and manufacturing process, purpose, care and passion, aesthetic, drawing from personal and authentic tradition, and most of all the unforgettable experience of our products.
Q. What are the technologies that red flower uses to obtain and maintain the integrity of your organic ingredients?
A. We use cold pressing, steam distillation, on-site extraction, seasonal sourcing, small batch production, chelating and bonding to enhance potency and absorption, hand harvesting, and hand milling.
Q. Red flower launched with six flower candles and two organic flower teas. The line has grown since then with now more than 100 products. What inspires you when creating a new product?
A. I am inspired by so many things, often random and quiet. I love books, music, travel, and the ocean. Ideas come to me even when I'm just walking in New York City or taking a long, hot bath.
Q. What is the most rewarding part of your job?
A. It is a gift to be able to create. I love making things and I love working with people. I see creativity and collaboration in everything I do.
Q. What are some insights you'd like to share to aspiring professionals who want to go into the beauty industry?
A. Be honest, take your time to do things thoughtfully and carefully, make a difference.