The Best Tweezers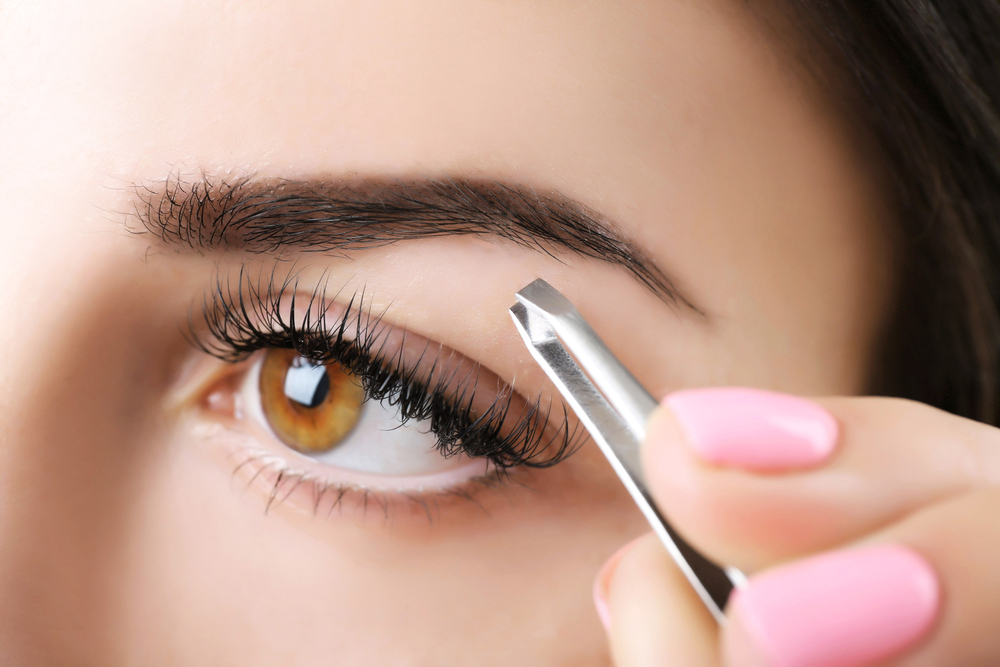 Tweezers are one of those beauty products that everyone needs in their life. They help us apply makeup, get rid of stray hairs, pick up tiny things, and can even remove splinters. This must-have product can be super helpful, but only when it's good quality - no flimsy tweezers allowed. We decided to look at all the best tweezers on the market and narrowed it down to the best of the best. Keep reading for our thoughts on the best tweezers for everyday use.
Tweezer Guru Slant Tweezers
These tweezers win our top award thanks to their high-quality materials, effective angle, and ability to grip hairs easily.
We picked the Tweezer Guru tweezers as the best overall because this product simply works. Its design is slanted to allow you to pluck at sharp angles and the blades are practically sharp enough to cut hair.
These tweezers are easy to grip and the tips are aligned perfectly to make your plucking stress-free. The amount of tension helps you have more control so you don't have to worry about grabbing the wrong hair. All in all, they do what you expect tweezers to do and they do it well.
Pros:
Available in multiple colors
Slant tips are evenly aligned
Comes with rubber caps to protect the ends
Cons:
The length of the tweezer is a bit shorter than desired
Revlon Expert Slant Tip Tweezer
This option from Revlon will help you tweeze all those awkward, hard-to-reach areas.
If you're looking to buy a high-quality pair of tweezers without paying high-number prices, you need to check out this one from Revlon. Its quality is unmatched by its competitors, so if you buy one, you can expect it to last for a long, long time. It's really easy to grip because of the texture, and the slant means it can reach into those challenging areas.
Pros:
Inexpensive despite the quality provided, so it's a great cost value
High-quality stainless steel
Matte finish is pretty, and the body is easy to grip
Slanted tips for easy plucking
Cons:
Not the cheapest option out there
Tweezer Guru Professional Pointed Tweezer
If you need a tweezer for ingrown hairs, try this precise one from Tweezer Guru.
If I told you I've spent half my life looking for tweezers that could actually pull out ingrown hairs, I'm sure you'd think I was being dramatic. Truth be told, managing the ingrown hairs along my bikini line seems to be a lifelong task.
Enter this pair from  Tweezer Guru. This one is capable of doing a fantastic job of catching the coarse ingrown hairs along your bikini line so it always looks bikini-ready. It's easy to grip, precise in action, and inexpensive to boot.
Pros:
Tips are well aligned
Easy to grip
Good for long, coarse hairs
Cons:
The blunt ends aren't ideal for fine hairs
Tweezerman Stainless Steel Mini Slant Tweezer
Available in four different colors, the Tweezerman Stainless Steel Mini Slant Tweezer is small but mighty and offers durable stainless steel tips.
One of the reasons this mini pair from Tweezerman is so great is that its bright colors make it easy to spot. On top of that, the angle is perfect for plucking eyebrows, and it's constructed with good-quality stainless steel. We also like the clear protective tube it comes in to protect the blades. Ultimately, this will help extend its lifespan and keep the blades from going dull.
Here's an idea for out-of-the-box ways to use this pair: throw it in your purse for those occasions where you realize at the last minute that you've got a stray hair that needs plucking on the way to a party. It's small enough to fit easily into your wallet, so you can take these everywhere with you. You never know when a rogue hair will appear where it hasn't been granted permission.
Pros:
Available in 5 colors
Small enough to travel with
Stainless steel
25-degree angle slant
Cons:
Only the bottom edges of the tweezers close
Tweezerman Slanted Tweezer Model No. 1256-RGR
For those of us who leave our beauty products all over the bathroom counter, we recommend this aesthetically-pleasing pair.
Of all the options out there, this pair from Tweezerman is bound to look the best sitting on your bathroom counter. The rose gold color is classy, and we recommend this pair for those looking to pluck the eyebrow area heavily. Why? The way the tip is angled makes it just perfect for the eyebrow area.
This tweezer comes in a standard size for easy gripping, and the tension feels just right.
Pros:
Available in 6 beautiful colors
25-degree slanted tip
Provides a comfortable amount of tension
Cons:
Frequently Asked Questions
What's the proper way to pluck hairs with tweezers?
Grab each hair at the root with your tweezer and pull smoothly in the direction of hair growth. Using them excessively on a large area to remove many hairs can cause ingrown hairs, so tweeze in moderation.
What's the difference between slanted-tip and pointed-tip tweezers?
Slanted-tip tweezers can be used for longer, coarser hairs since they grip with a wider surface area. Pointed-tip tweezers are meant for fine or ingrown hairs since they offer greater precision.
What can I do to prepare to tweeze hairs?
Be sure that your pores are open before tweezing so that the hairs are easier to remove. Take a warm shower or bath if you can, or use a hot washcloth on your face pre-pluck.