The Best Replacement Toothbrush Heads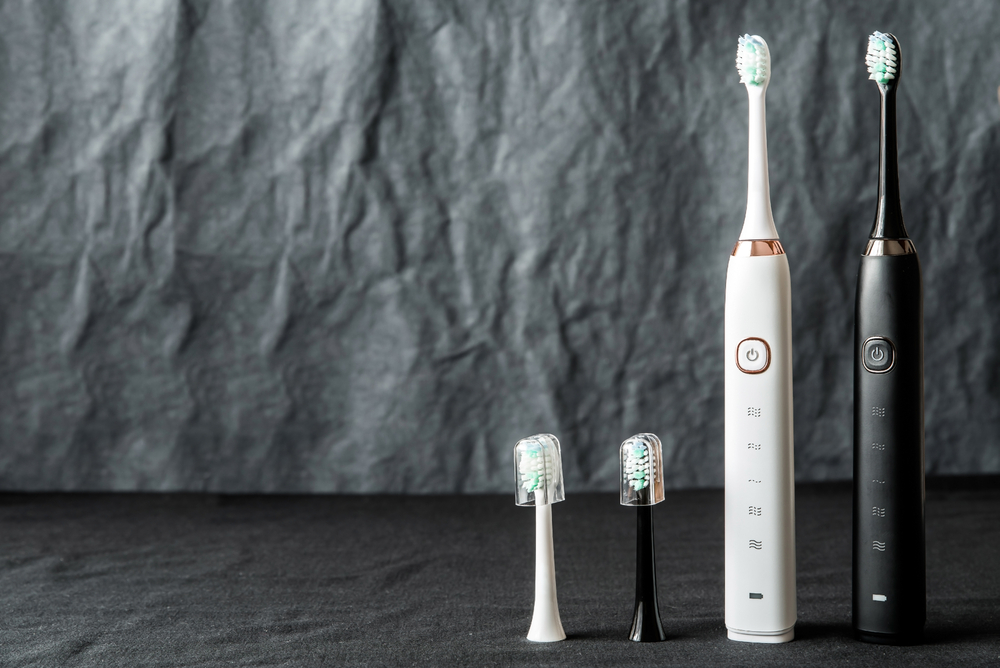 Everybody has to brush their teeth but not everybody does it correctly. If you have an electric toothbrush, you're off to a great start, since these buzzy devices may actually give your pearly whites a more thorough clean compared to regular toothbrushes. However, the bristles get bent and their effectiveness wanes. Plus, bacteria can build up pretty quickly, so you'll have to replace your toothbrush head every few months. That's where we come in. We've scoured the market for the best replacement toothbrush heads that money can buy. In our search, we asked three main questions: Does the design provide effective cleaning? Is it durable? Is the price fair? Our favorite option was a 3-pack from Philips Sonicare. Of course, with a big-name brand like Philips, the price is a bit higher than most options. However, we found the design to be super effective in removing plaque and these heads left our mouths feeling refreshed and clean. Another worthy contender was the pick from Brushmo, which offers excellent bang-for-your-buck thanks to the durable design. However, Brushmo heads tended to wiggle off the body of the toothbrush every few days. Fortunately, we found some simple workarounds. For more of our in-depth reviews of the best replacement toothbrush heads, read on.
Philips Sonicare HX9023/65 C2 Optimal Toothbrush Head
The Philips Sonicare Genuine C2 Toothbrush Head helps bust plaque and clean teeth.
If you're looking for a tech-savvy toothbrush head, this is the one for you. It uses BrushSync mode-pairing when used with a Philips Sonicare handle to automatically select the optimal mode and intensity level for high plaque removal. This one is super easy to install, and the heads give up to 31,000 brush strokes per minute to give you clean teeth. And although that's indeed a lot of strokes-per-minute, the soft-bristled head is still gentle on those with sensitive gums.
Pros:
We find that one head can last as long as three months before it needs replacing, so this 3-pack can last up to nine months.
The bristles are gentle on the gums and teeth, so it's a good option for those with enamel wear and gum recession.
They work great for reducing plaque.
Cons:
These name-brand Sonicare toothbrush heads cost quite a bit more compared to the generic brands, so it's not the ideal option for those shopping on a tight budget.
Oral-B Cross Action Replacement Toothbrush Heads
The heads from this pack are unique because of their angled shape, which allows you to get into the crevices of your teeth.
For those who need to get deep into the crevices of their mouths, this one is for you. The cross-action angled brush means that you can get into hard-to-reach places to remove plaque between teeth. It's a great option for those that battle plaque build-up. These replacement toothbrush heads are easy to attach to most Oral B toothbrushes. The brush is soft enough to be comfortable but hard enough to be effective, and situated at that middle ground is clean teeth for you and your whole family.
Pros:
The cleaning action is extremely thorough and detailed, leaving your mouth feeling refreshed.
The angled oscillating brush head removes plaque without the need to really "scrub" your teeth or apply extra pressure.
Cons:
These only fit with Oral B branded toothbrushes.
Brushmo Replacement Toothbrush Heads
The Brushmo toothbrush heads for Sonicare toothbrushes are high-quality and designed to last a long time.
If you have a Sonicare toothbrush, check out this awesome compatible replacement head set from Brushmo. It comes at a fraction of the price of the name-brand options but still has an effective design. We like that these heads are high-quality and well-made. We also love that the bristles fade when a replacement is needed as a visual reminder to change the head. The soft, end-rounded bristles help boost teeth and gum health. They're also easy to install. Just pop them onto the top of a compatible toothbrush handle and you're ready to go.
Pros:
Unlike most off-brand options, this one has surprisingly gentle bristles that won't hurt your gums or wear down enamel.
They last about as long as the name-brand Sonicare heads, so you can get a couple of months of brushing out of each head.
The value for the price is amazing for those with tight budgets.
Cons:
These don't always fit very securely and they may wiggle off after a few days. To remedy this, you can apply a little bit of toothpaste into the attachment opening to tighten the gap.
They aren't quite as gentle as bonafide Sonicare heads, so they're not ideal for those with significant enamel wear or gum recession.
Grop Electric Toothbrush Replacement Heads for Oral B
Designed to fit most Oral-B electric toothbrushes, this pack includes eight replacement toothbrush heads that come at a bargain price.
We chose the Grop brand for this list because we found these to be reliable, effective, and easy to replace. Most importantly, they're long-lasting and super affordable, as well. Designed to work with Oral-B toothbrushes, these are a literal snap to replace, and the price will keep you coming back for years to come. If you want a smile that shines every time, go with Grop.
Pros:
Each head comes with a plastic cover, which can extend the life of each brush head by protecting it from bacteria in the bathroom.
This 8-pack can last more than a year since each brush head generally lasts about two to three months each.
Cons:
The little yellow flossers/scrubbers can fall out after some use.
Frequently Asked Questions
How often should I replace my electric toothbrush's head?
According to the American Dental Association, you should aim for somewhere around the three-month mark. If it's been six months, that's probably a bit too long. If it's been a year, well… have any breath mints?
In all seriousness, consider the fact that your toothbrush is scrubbing serious bacteria off the surface of your teeth and from between your gums. This isn't the place to be negligent. Change that toothbrush head, silly.
Are electric toothbrushes really better at removing plaque?
Simple answer: yes. The difference is statistically significant. Studies show that electric toothbrushes provide anywhere from a modest reduction of plaque to a drastic one. Furthermore, if you suffer from gingivitis (a common form of gum disease), you're better off using an electric toothbrush to help improve the health of your gum line.
If you're sentimental about your analog toothbrush, there's a perfect middle-ground solution: brush your teeth in the morning with your analog brush and at night with the electric one. For anything in between, go with whichever feels best.
About the Author
About the Site
TotalBeauty
Since 2007, TotalBeauty has been committed to helping millions of people find the right makeup, skincare, and haircare products for their needs. Our experts know what works best for every face shape, skin type, hair type, and more. They are here to share that knowledge with everyone looking to upgrade their beauty routines or try something new.