The Top 5 Leave In Conditioners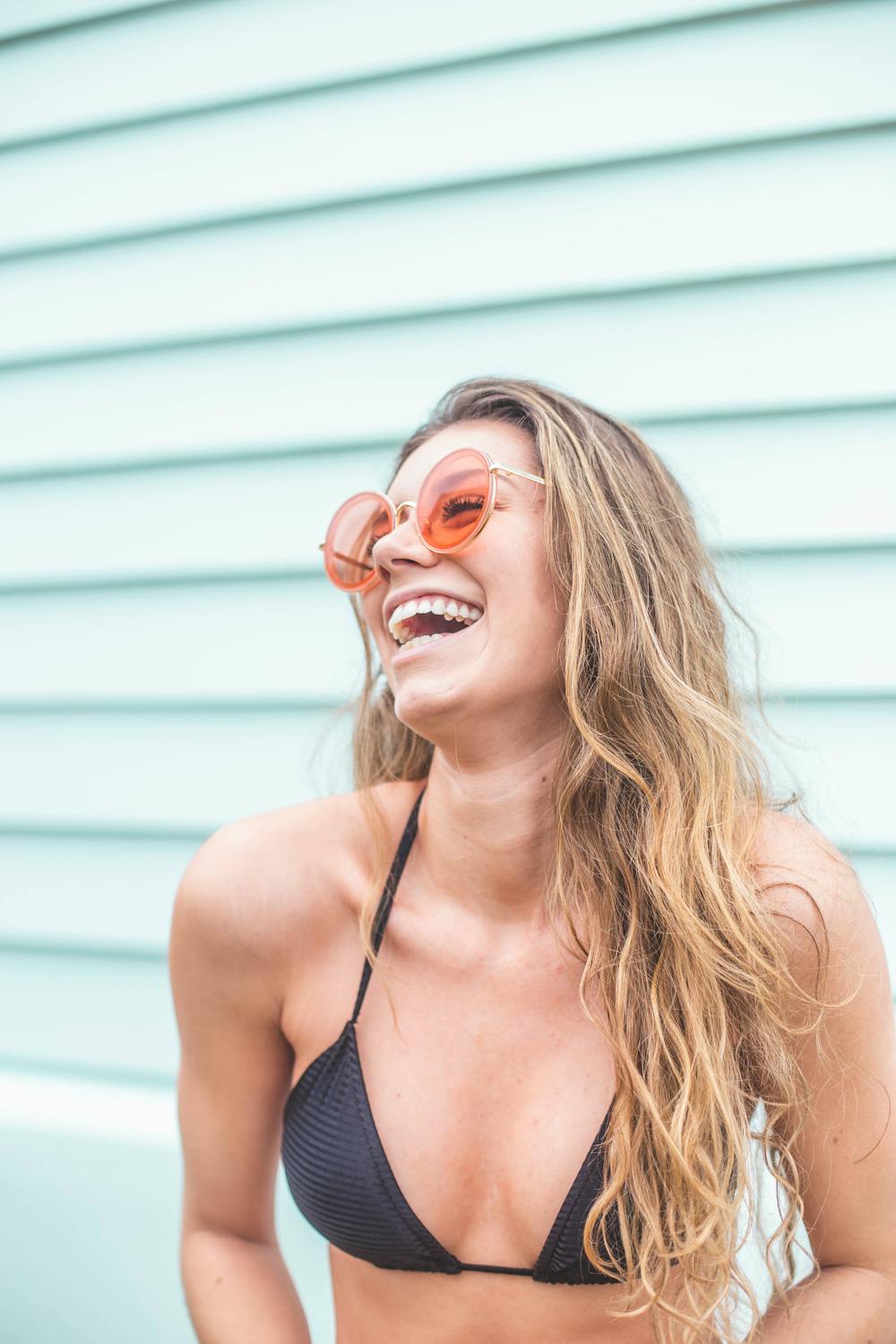 Most people know that using high-quality shampoo and conditioner can work wonders for your mane. But, did you know that using a leave-in conditioner is just as important (if not more so)? This is because, unlike a regular conditioner, leave-in conditioner stays on your strands overnight, making a huge difference in the quality and texture of your hair in the long run. Especially if your hair is dry, damaged, or just in need of some extra love (and a mega dose of hydration), a good leave-in conditioner can nourish, moisturize, and soothe like no other. Here are the five best.
WOW Leave-In Conditioner Hair Revitalizer
This conditioner boasts a real WOW factor.
WOW is right—with the brand's Hair Revitalizer by your side, rest assured that super-silky, shiny, healthy hair is in your immediate future. The advanced formula is comprised of rosemary, horse chestnut, amla extract, and other essential nutrients, all of which work together to support hair growth, detangle, boost shine, and offer superior protection from heat-styling and environmental stressors that can cause hair loss. Plus, this conditioner is made with all-natural ingredients (no parabens, sulfates, or artificial fragrances allowed), suitable for all hair types, and comes at an accessible price point. What's not to love?
Pros:
High-quality formula that boosts shine, detangles like a dream, and supports healthy hair growth for the future.
May help slow the balding process.
Made with only all-natural ingredients.
Excellent value buy.
Great for all hair types.
Cons:
Doesn't do the best job on flyaways.
Arvazallia Leave-In Conditioner
This Arvazallia conditioning treatment works like a dream.
As your hair is exposed to the sun, heat styling, and haircare chemicals, it can become more brittle and damaged over time. Enter Arvazallia Leave-In Conditioner, which repairs and restores dry, over-processed, brittle strands, turning your mane into a silken sheet that shines like the sun. This is all thanks to the rich infusion of Moroccan-grade argan oil and other ultra-nourishing nutrients: a winning combo that locks in moisture and promotes healthy, shiny, happy hair.
Pros:
Nourishing, rich formulation, with Moroccan-grade argan oil.
Awesome at repairing damaged, over-processed strands.
Locks in moisture and shine.
Acts as a heat protectant.
Cons:
The scent is a tad overpowering.
Biolage Advanced Keratindose Spray
When you invest in a bottle of this Biolage treatment, prepare to see results.
Specially formulated with pro-keratin and silk, Biolage Advanced Keratindose Spray is a godsend for those who struggle with hair that's been damaged from product buildup, harsh chemicals, or too much heat-styling. All you have to do is spray this moisturizing, healing, botanical-rich spray onto your hair when it's damp, and hair instantly looks silkier and shinier. Over time, with regular use, this spray provides much-needed nourishment and moisture to dry, brittle strands, paving the way for healthy hair growth.
Pros:
Formulated with pro-keratin, silk, and botanicals, which target hair that's been damaged.
Provides near-instant silkiness and shine.
Great for color-treated, over-processed hair.
Highly effective detangler.
Cons:
You have to be careful not to use too much product.
Briogeo Farewell Frizz Conditioning Spray
Get the silky, smooth, frizz-free hair that you deserve.
Best Anti-Frizz Treatment
Transform your mane from a frizzy, dull mess to silky, frizz-free perfection with Briogeo Farewell Frizz Conditioning Spray. The formula is non-greasy and lightweight, so it's excellent for those with fine, thin hair, or hair that's prone to breakage and damage. Fortified with lovely rosehip, coconut, argan oils, this spray effectively tames frizz and flyaways and detangles even the peskiest knots. It also acts as a barrier against heat, so you can use your straightener or blow-dryer to your heart's content.
Pros:
Wonderful product for tamping down frizz and flyaways.
Made with a blend of nourishing oils that detangle and restore hair's natural softness and shine.
Ultra-lightweight, non-greasy formula that doesn't weigh heavily on your hair.
Cons:
This is a better choice for fine or damaged hair than it is for thick, coarse hair.
OUAI Leave-In Conditioner
Sometimes, you just gotta splurge for beauty's sake.
If you want to splurge on an at-home deep conditioning treatment, there's no better product than the highly touted OUAI Leave-In Conditioner. This amino acid-packed conditioning spray does it all: smooths split ends, tames frizz, detangles, protects hair from heat/UV damage, and conditions every single strand. The result? Hair that looks (dare we say it?) French-girl chic. And by "French-girl chic," we mean hair that's effortlessly beautiful but doesn't look you spent a ton of time styling it.
Pros:
Powerful, multi-tasking treatment that addresses a host of hair concerns.
Salon-quality formula has an amino acid blend, vitamin E, and tamarind seed extract.
Results in effortlessly beautiful, softer-than-silk hair.
Really pleasant scent.
Cons:
Not an accessible price point.
Frequently Asked Questions
Why should I use a leave-in conditioner?
In addition to hydrating, softening, and detangling your locks, a good leave-in conditioner can protect your hair from future damage, like from heat-styling tools and environmental stressors.
How often should I use a leave-in conditioner?
There are no hard and fast rules on how often you should use your leave-in conditioner, except for this one: Don't use it every day. Although it may be tempting to do so (especially when you see how good your hair looks after deep conditioning it), it's best not to over-condition your hair, as this can lead to product buildup.
Which hair types can use a leave-in conditioner?
All hair types stand to benefit from a good deep conditioning treatment every now and then, but the type of leave-in conditioner that's suitable for thick, coarse hair won't work for fine hair. For instance, a light spray is best for for fine hair, whereas thicker hair types can tolerate a cream- or oil-based treatment.