The Top 5 Hair Toners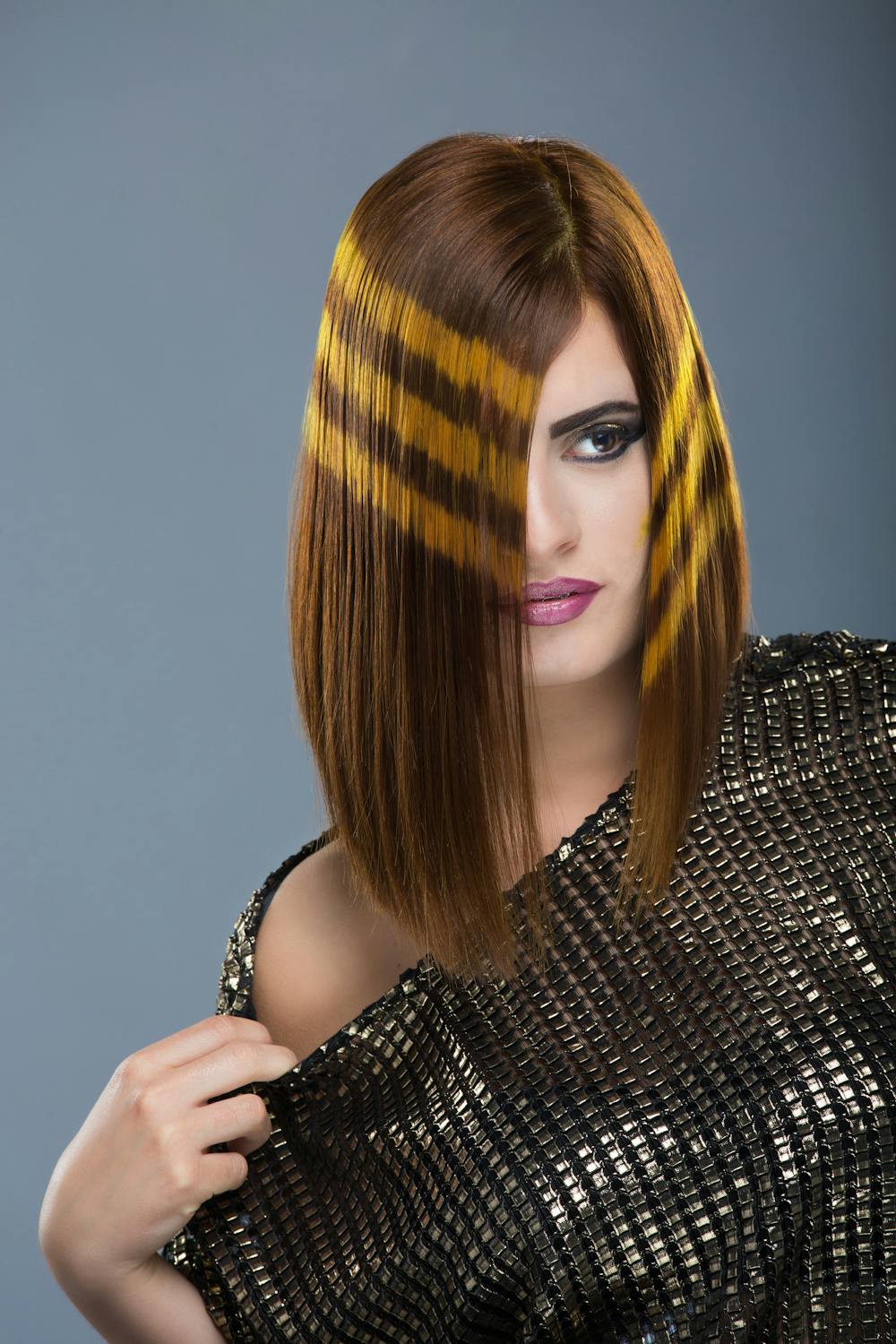 Toner? For your hair? That's right; hair toner is a thing, and it can be a miracle worker for those of us who dye, highlight, or bleach our hair. Basically, a hair toner works to neutralize or emphasize the color (or certain tones) of your hair; and, it also helps to add some oomph and shine to your mane. If you color-treat your hair, you want to adjust your shade, or you simply want softer, shinier locks, a good toner can help. Of course, with so many different toning products available, it can be difficult to know which ones would be best for your specific hair type, which is why we've rounded up the five best hair toners and grouped them by category. Get ready for gorgeousness.
Wella Color Charm Permanent Liquid Hair Color
With Wella Color Charm Permanent Liquid Hair Color, it's easy to get the shade you desire.
A good hair toner helps you achieve and maintain the color you want, while also keeping your hair looking as healthy as possible. Which is why Wella Color Charm Permanent Liquid Hair Color tops our list—this highly coveted hair toner comes in a wide array of shades, to help you get the look you crave, and the results are reliably long-lasting and consistent. This toner is also excellent for gray hair coverage, and it even doubles as a deep-conditioning treatment, giving you up to 60 percent more conditioning and 40 percent more shine than other, similar products.
Pros:
Results are consistent and long-lasting.
Vibrant color palette.
Doubles as a deep conditioner.
Great for gray coverage.
Available at a very accessible price point.
Cons:
This is a permanent dye, so it may not be the right product for everyone.
Manic Panic Virgin Snow Hair Color Cream
Manic Panic features all-vegan ingredients, and it's just as effective as other products.
Ready to rock your new, incredible hair color—without harming animals or slathering a bunch of chemicals on your scalp? Grab a jar of Manic Panic Hair Color Cream, which is a semi-permanent, blue-tinted toner that's designed to help eliminate brassy tones and also serve as a luxurious deep conditioning treatment (expect more shine and softness). This cream is vegan and cruelty-free, and was formulated without ammonia, parabens, or phthalates.
Pros:
Increases shine and softness; helps reduce the appearance of split ends.
Cruelty-free, plus made without parabens or phthalates.
You can easily customize your shade; there are over 40 colors to choose from.
Cons:
Slightly more expensive than most.
Blondwood Purple Toning Mask
Put simply: This Blondwood mask is a heavenly toning product.
For the best salon-quality toning mask available, look no further than Blondwood Purple Toning Mask, a wonderful multi-use gem that enhances and refreshes hair color like a dream. Say goodbye to too-yellow or brassy tones when you use this mask, whose formula includes ultra-nourishing argan and avocado oil, keratin, and silk, all of which work together to lock in moisture, strengthen and protect your strands, and improve shine.
Pros:
Awesomely multi-purpose mask that truly refreshes and enhances color.
Eliminates brassy and too-yellow tones.
Made with argan and avocado oil, keratin, and silk, which hydrate, nourish, and protect your hair.
Cons:
Only works with blonde tones.
L'Oreal Everpure Brass Toning Purple Shampoo
For the best sulfate-free shampoo in town, go with L'Oreal Everpure.
Best Sulfate-Free Shampoo Toner
If you'd prefer to use a shampoo, you can't go wrong with L'Oreal Everpure Purple Shampoo. Crucially, this shampoo is made without sulfates, which are harsh detergents (present in many types of shampoo) that can strip color and make your hair appear dry and brittle. Not so with Everpure, which is infused with several key nutrients and moisturizing agents that leave your hair deeply moisturized, from root to end. And, it's suitable for all hair types and shades.
Pros:
A shampoo made without sulfates (these can strip your hair color and make it appear more brittle).
Infused with moisturizing, nourishing ingredients.
Well-suited for all hair types and shades.
Great value buy.
Cons:
The hibiscus fragrance is too strong.
Kick Purple Shampoo
Kick Purple Shampoo extends and lifts blonde hair color like no other.
Want to preserve your gorgeous blonde locks for as long as possible? Invest in a bottle of Kick Purple Shampoo, an essential product on your journey to hair color perfection. This much-loved shampoo extends color and lifts away all brassy, yellow tones, and it even works well for gray or silver hair. Conveniently, it also protects against UV damage and environmental stressors, and works to prevent and treat split ends, breakage, and dullness.
Pros:
Super-effective at lifting away all brassy, yellow tones and extending your color.
Suited for blonde, gray, or silver hair.
Boasts superior UV damage protection.
Also treats and prevents breakage, dullness, damage, and split ends.
Cons:
Expensive, for a shampoo.
Frequently Asked Questions
When should I use hair toner? 
A hair toner works best when you use it after bleaching or dyeing your hair. This is because a toner will help to neutralize yellow and orange tones after bleaching (which means more natural-looking hair), and even out the color after dyeing.
Can I tone my hair if it's dark?
Yes, you can, but you'll need to tone it more than once. (And you should expect the results to be more subtle than with lighter hair colors.)
Other than using toner, how can I prevent my hair color from fading?
If you want to preserve your color for as long as possible, it's important to restrict your use of heat-styling tools (like a flat iron and blow-dryer), avoid the sun as much as possible, and use a deep conditioner and color-sensitive shampoo.