The Top 5 Hair, Skin, and Nail Gummies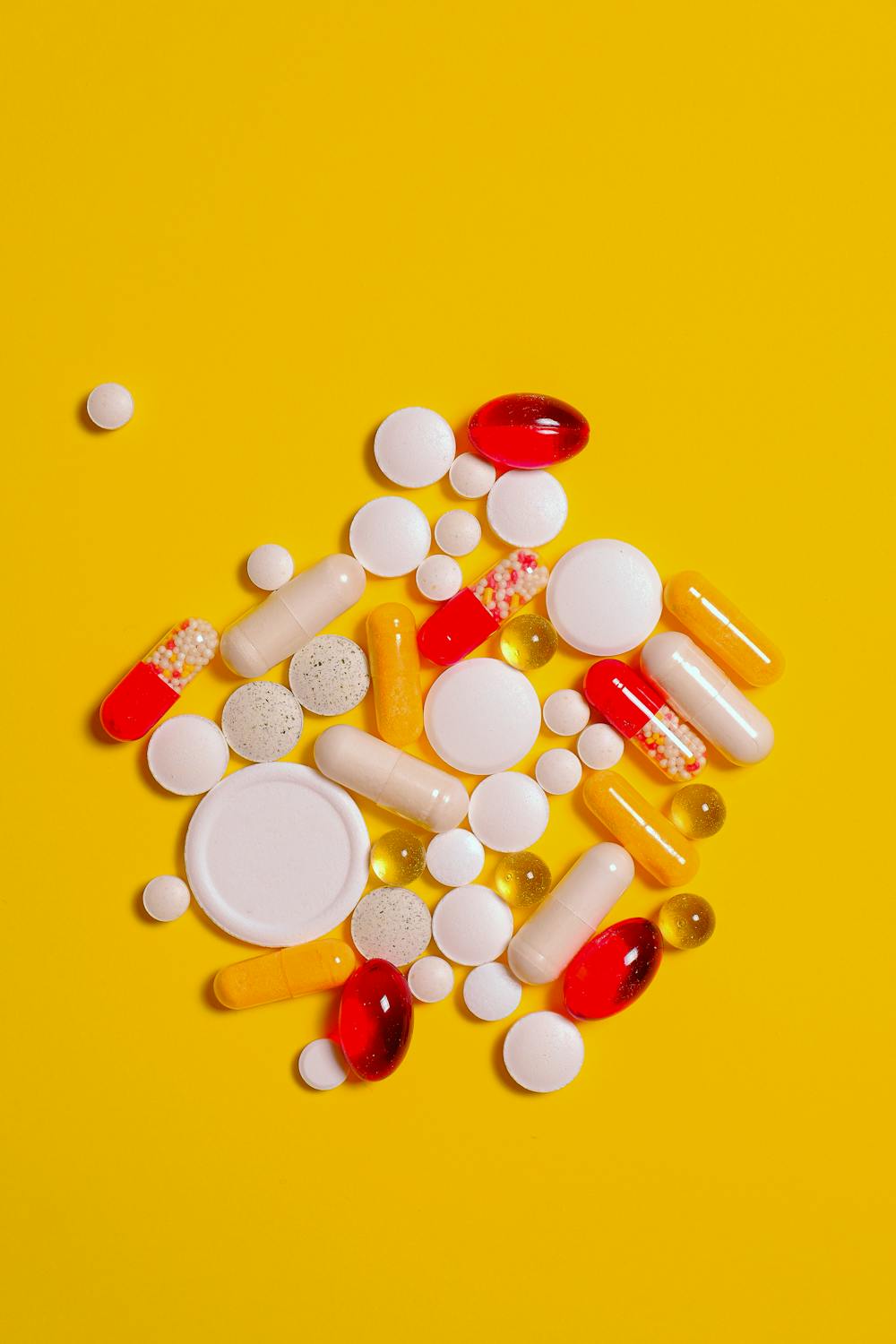 Has your hair been looking a little dry and damaged lately? Or maybe your nails feel weak and brittle? If so, then a good hair, skin, and nail supplement will likely make a huge difference in how your body looks and feels. Hair, skin, and nail gummies target these specific areas of the body, addressing the vitamin deficiencies that contribute to weak nails, dull or acne-ridden skin, and lifeless-looking hair. Of course, not all of these types of supplements are created equal; some work far better than others. Here are our picks for the best hair, skin, and nails gummies available.
1 Body Hair, Skin & Nails Dietary Supplement
This 1 Body supplement is chock-full of the vitamins and nutrients that your body needs to look youthful and healthy.
When it comes to achieving the glowy skin, thick hair, and long nails of your dreams, you're best off trying 1 Body Hair, Skin & Nails Dietary Supplement. This all-in-one gummy is packed with a vitamin B complex, vitamin C, saw palmetto, biotin, magnesium, and a host of other nutrients, all of which help to promote collagen production and healthy hair and nail growth. Renew your body from the inside out with these highly effective, easy-to-swallow capsules.
Pros:
Helps to address nearly every beauty concern related to hair, skin, and nails.
Packed with vitamins A through E, and several other key nutrients.
Unparalleled when it comes to promoting healthy hair and nail growth, as well as boosting collagen production.
Cons:
Eu Natural Pure Biotin
Get healthier, thicker hair with Eu Natural Biotin.
Fun fact: A biotin deficiency can lead to thinning hair, or even premature balding. (Okay, maybe not so fun.) Which is why Eu Natural Pure Biotin is such an effective supplement for those who struggle with growing their hair out, premature balding, or hormonal hair loss. Though not a cure-all, this gummy is your best all-natural chance at treating hair loss, shedding, and balding. It's basically one of the highest-strength biotin supplements available, at 5000 MCG, and it boasts a high purity level that most others can't hold a candle to.
Pros:
Targets the deficiency (biotin) that directly causes hair loss or thinning.
5000 MCG; pure, natural, 99.8%-grade biotin.
Also helps to improve skin and nail health.
Zero fillers or additives in the formula.
Cons:
If you have acne, this likely isn't the best supplement to take.
New Chapter Hair, Skin & Nails Vitamins
Nourish your body (without harming animals) with this excellent supplement from New Chapter.
If you eat a vegan diet (or live an eco-friendly lifestyle), then the New Chapter Hair, Skin & Nails Vitamins are the perfect gummy to take to improve your health. Easily digestible and wholly effective, this beauty supplement is made with all-natural, all-vegan ingredients—think superfood blends and astaxanthin, which is a rare plant-derived nutrient that's 50 times stronger than vitamin C—that help to boost collagen production and skin elasticity, as well as improve overall hair and nail health. Results are relatively quick and noticeable.
Pros:
Made with all-vegan ingredients, including astaxanthin, a rare plant-derived nutrient that's 50 times stronger than vitamin C.
Helps support stress and digestion, which is key to improving skin health.
You may notice results in just under six weeks.
Cons:
Definitely one of the pricier hair, skin, and nails gummies around.
Viva Naturals Organic Hair, Skin, and Nails
Get a hefty dose of vitamin E with these Vita Naturals tablets.
Vitamin E is one of the best things you can ingest for your hair, skin, and nail health—this key ingredient supports the scalp, adds an extra layer of protection to the hair and skin, restores shine and elasticity back to your hair, and provides your body with a boost of essential antioxidants. With Viva Naturals Organic Hair, Skin, and Nails, you get a megadose of vitamin E, plus a thoughtful blend of organic fruit extracts and botanicals that treat brittle nails, dull skin, and thin hair. This supplement also helps fight against the free radical damage that can cause skin, hair, and nail issues in the first place.
Pros:
Powerful combo of vitamin E, organic fruit extracts, and botanicals that nourish and hydrate the skin, support the scalp, and give your body a much-needed boost of antioxidants.
Helps fight against free radical damage.
Certified organic formula.
Cons:
Not the easiest pill to swallow.
Bloomy Biotin, Collagen, & Keratin Capsules
With these Bloomy capsules, you have all the nutrients you need, packed into one supplement.
Best Nutrient-Dense Formula
You'll be on your way to longer, thicker hair and nails and clear, dewy skin in no time when you ingest Bloomy Biotin, Collagen, and Keratin Capsules on a regular basis. The brand's proprietary, multivitamin formula is your ticket to better physical health. Collagen helps promote skin elasticity (thereby reducing the appearance of fine lines), biotin helps your hair grow, keratin fills your hair, skin, and nails with vital nutrients, and vitamin A encourages cell turnover. Not too shabby for a single product.
Pros:
Nutrient-rich formula consists of large amounts of keratin, biotin, vitamin A, and collagen.
Pills are flavorless and easy to swallow.
Cons:
You'll likely have to wait at least eight weeks before results are noticeable.
Frequently Asked Questions
What do hair, skin, and nail gummies really do?
If, like most of America, you have a vitamin deficiency, then a hair, skin, and nail supplement can help suffuse your body with the vitamins, fatty acids, and minerals that it needs to function and look its best.
How do I know if hair, skin, and nail gummies will work for me?
There are a few surefire signs of a vitamin deficiency: brittle nails, bleeding gums, hair loss, and dandruff could all indicate that your body is lacking in some way. In which case, a hair, skin, and nail supplement can work wonders.
I'm taking my gummies. How do I know that they're working?
If you notice that your hair looks and feels thicker and stronger, you have clearer skin, and your nails are growing faster, then your gummies are likely working. Some users even report having an overall glow after taking these types of supplements for a while.