The Best Dermaplaning Tools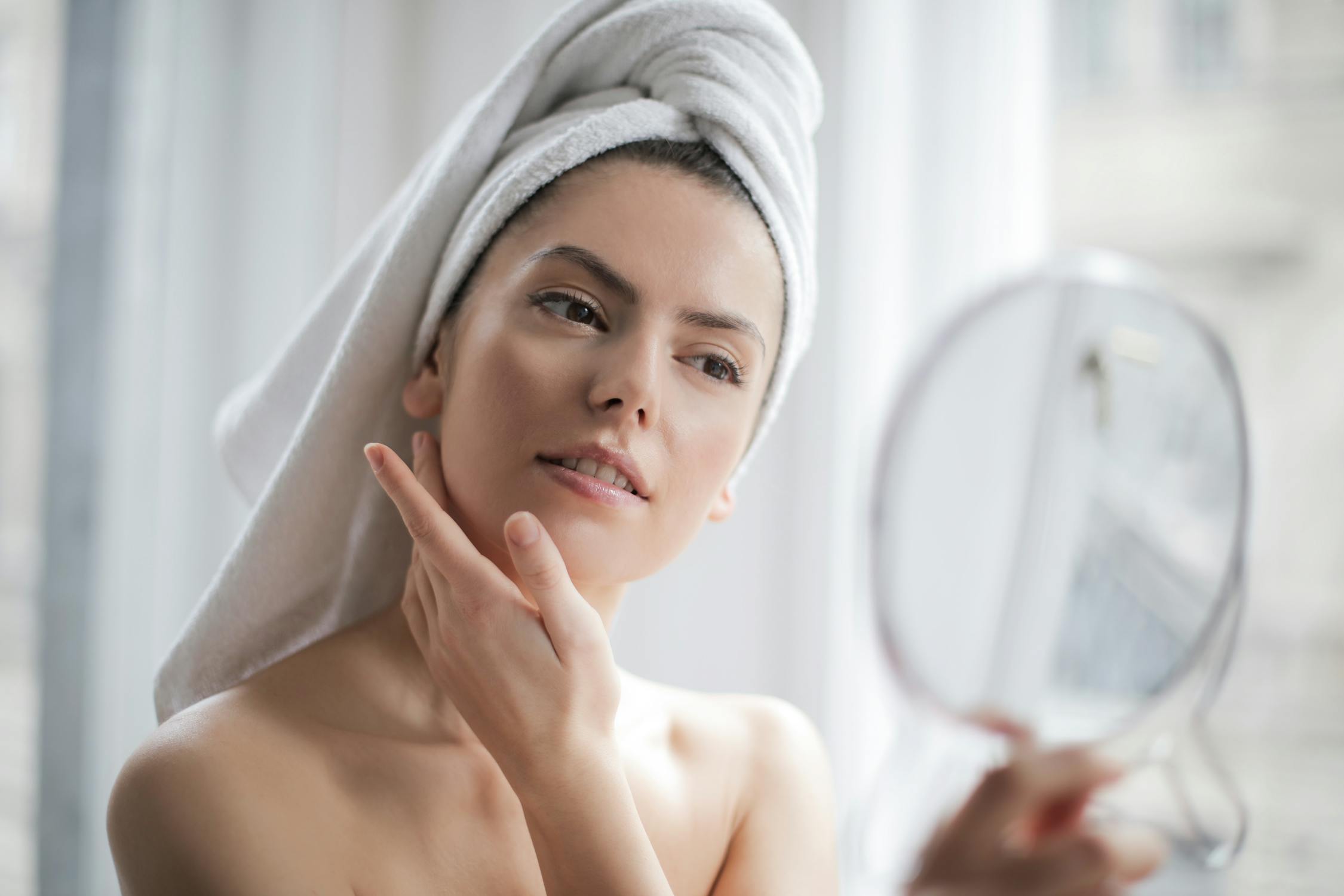 Dermaplaning helps keep your skin smooth. It's an exfoliation process that uses a sterile surgical scalpel to carefully remove dead skin. As you use dermaplaning tools, you're basically shaving the top layer of skin. This allows your moisturizer and other skincare products to reach deeper layers of your skin. Since you can remove peach fuzz hair during this process, it can help make your skin smoother. If you're ready to give dermaplaning a try, here are five of the top dermaplaning tools you can purchase.
Schick Silk Touch-Up Dermaplaning Tool, 3 Count
You don't have to worry about cutting too deep thanks to the fine micro guards that help keep you safe.
If you're just getting started with dermaplaning and are a little afraid of accidentally cutting yourself, this is a great option. The blades have micro guards built to help protect your delicate skin. It is still possible to cut yourself since they are sharp, but the guards do help. Each of the three dermaplaning tools can be used for several weeks if you sterilize them each time. They come with a protective cap to cover the blade with when it's not in use. This helps protect it from dings and keeps it from rubbing on things and becoming dull. To help you get your eyebrows perfectly shaped, this set comes with a precision cover. You simply attach this to the blade and it blocks part of the blade, giving your precise control over where you are cutting.
Pros
Designed for safety with the micro guards
Protective cap for preserving the life of the blade
Comes with an attachment to help you shape your eyebrows
Cons
You can still manage to cut yourself even with the guards, so you must use this product slowly and carefully
Finishing Touch Flawless Dermaplane Glo Lighted Facial Dermaplaning Tool
This dermaplaning tool includes a battery powered LED light so you can easily see what you're doing.
Dermaplaning requires precision and careful movements. This dermaplaning tool is designed to help you make precise cuts. The handle includes an LED light, so you can carefully watch each move. The thick handle doesn't vibrate, which means you get to control the movement. There's a safety guard to help ensure you don't cut too deep. When the blade gets dull, you simply replace the head and reuse the handle. The set includes six heads, and you can purchase additional ones separately. While you are handling the head to replace it, be very careful. It's sharp and you can get cut. You may need to apply pressure to the tab to get the old one out. To help you learn the art of dermaplaning, the company has plenty of educational videos.
Pros
Includes a light
Less waste – you replace heads instead of throwing the whole thing away
Great how-to videos and directions
Cons
Replacing the head means you're handling the blade and can get cut if you aren't careful
6 Pack Nylea Eyebrow Razor Trimmer Dermaplaning Tool
Your set of six dermaplaning tools comes with three different colors of trimmers.
Bring some cheer into your dermaplaning routing with these colorful tools. The set of six includes two pink, two blue, and two green trimming tools. Each has textured lines on the handle to help you maintain a solid grip. They are lightweight and slim, so you can easily tuck one into your purse for trimming on the go. The stainless steel blades are sharp so they easily remove unwanted hair and dead skin. Each one also includes a safety cover to help keep your blade sharp between uses. The price per tool is very easy on your budget.
Pros
Non-slip grips on the handle
Colorful handles
Safety cover for blades
Cons
The blade gets dull fairly quickly so you need to replace them frequently
Dermaplaning Tool with Vitamin C Facial Serum
You can help take care of your newly dermaplaned face by applying a serum when you're done.
This kit will help you get started with dermaplaning at home. It comes with three dermaplaning tools, a 30 ml bottle of vitamin C facial serum, and a downloadable eBook with step-by-step directions. These dermaplaning tools fold in on themselves, covering the blade when it's not in use. Since it's all self-contained, you don't have to worry about losing the safety cover. The handles have some anti-slip texture to help prevent accidents. The serum is paraben-free and not tested on animals. It's a moisturizing serum designed to hydrate and nourish your skin. The bottle has a dropper lid, which makes it easy to apply it directly where it's needed.
Pros
The blade folds down into handle when not in use
Comes with a serum
Step-by-Step eBook to help you get started
Cons
Some people are sensitive to the vitamin C serum, so make sure to read the ingredient list before purchasing
Frequently Asked Questions
How do you use a dermaplaning tool?
If you don't use your dermaplaning tool correctly, you can get cut so always read the directions before you get started. You may want to soften your skin with lotion or shaving cream before using the tool. This can help prevent rashes, especially on those with sensitive skin. Decide which area of your face you're going to start with. Pull the skin tight and prepare to shave the area. You want to hold the tool at a 45-degree angle. Then, use short, gentle strokes to remove the unwanted hair and dead skin. When you are done, let go of your skin and move to a new area.
How do you clean a dermaplaning tool?
You must keep your dermaplaning tools clean. After each use, clean off any loose hair or 0ther debris from the handle and blade. Be careful, the blade is sharp. Once it looks clean, use rubbing alcohol to disinfect the blade. You can soak it in a small bowl of the disinfectant, or wipe it carefully with an alcohol cleaning wipe. If you don't have rubbing alcohol, you can also use very hot water with a drop of dish soap. Then store your tool so the blade won't get damaged before you're ready to use it again. Before you use it again, repeat the disinfecting process so you can be confident that the blade is clean.