The Top 5 Deodorants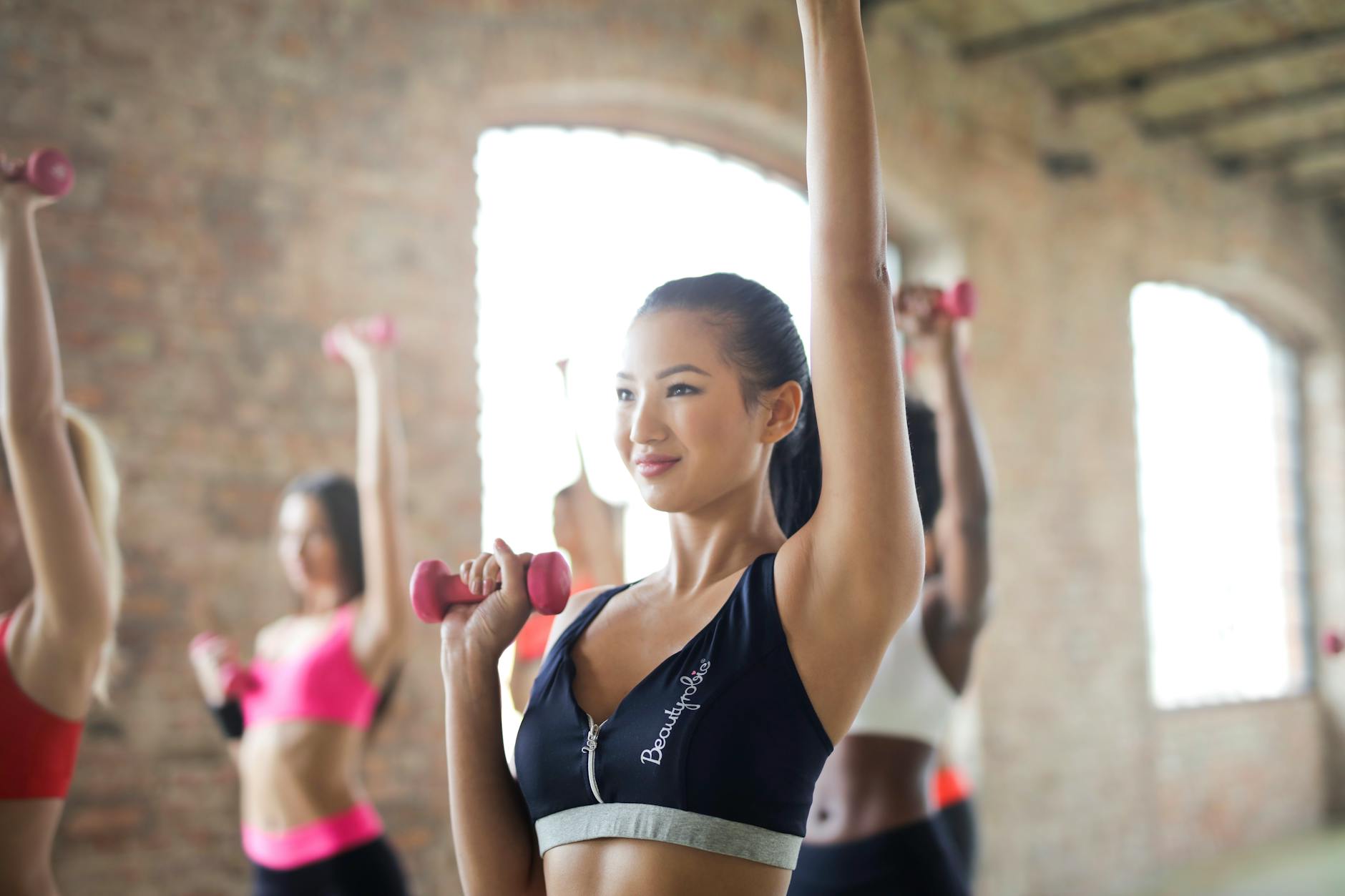 Deodorant is the kind of thing that nobody thinks about until they've forgotten to put it on. Then, you and all your coworkers will find out pretty quickly that you neglected to protect. That's why we suggest investing in a couple quality sticks of deodorant. There are tons of options out there, so we whittled down the list to the best of the best. Read on to discover our top five favorites, from the Best Ingredients to the Best Value Pack.
Arm & Hammer Essentials Solid Deodorant Unscented, 2/5 Oz (pack of 3)
This 3-pack of unscented natural deodorizers from Arm & Hammer has everything we look for in a deodorant, from its long-lasting effectiveness to its affordable price.
This 3-pack checks all the boxes. Long-lasting and formulated with natural ingredients, Arm & Hammer's Essentials is the best deodorant that money can buy. Indeed, one swipe under each arm is enough to protect you for a full 24 hours. Better yet, one stick is enough to last several months, so the full 3-pack is an ample supply for a year or more. The new formula is free of aluminum, parabens, and phthalates, proving that such compounds aren't even necessary to begin with. And although some people may desire a fragrance in their deodorant, the unscented option makes sure that no body odor emits from your pits.
Pros
Great value for the price
Natural ingredients
24-hour protection
Cons
Some people prefer scented
Native Deodorant, Natural Deodorant for Women and Men, Vegan, Gluten Free, Cruelty Free, Aluminum Free, Paraben Free, Sulfate Free – Coconut & Vanilla
Native Deodorants have taken the sweaty world by storm thanks to their environmentally-friendly ingredients and rich natural scents.
Native Deodorant is free of quite a lot of questionable compounds. Go ahead, check the ingredients yourself. You won't find gluten, aluminum, parabens, phthalates, talc, sulfates, or animal products in a stick of Native. Instead, Native contains only all-natural deodorizing goodness, including shea butter, magnesium, and baking soda. It's the perfect option for those that value the environmental impact of their toiletries. It's also popular among those that want something non-irritating, since it contains no harsh chemicals. And if you think that such basic ingredients aren't effective deodorizers, think again. Native deodorant sticks provide protection for up to 16 hours with a single swipe. Of course, the price is undeniably high. However, since it's our bodies on the line, many of us are willing to pay the price for ethically-sourced and pronounceable ingredients.
Pros
All natural
Free of harsh chemicals
Effective deodorizer
Smells lovely
Cons
Degree Men Antiperspirant Deodorant Stick Cool Rush 48 Hour Protection 2.7 oz, Pack of 6
Cheap, super long-lasting, and lightly scented, this 6-pack of Degree Antiperspirants is perfect for those looking to stock up for the long haul.
It's hard to fathom just how cheap and effective Degree Men proves to be. Costing little more than two dollars a stick, this 6-pack easily provides the most bang-for-your-buck. Of course, we wouldn't recommend a deodorant based on the price alone. Degree Men provides a jaw-dropping 48 hours of antiperspirant protection. Popular among athletes that need armpit security during long games or marathons, this option is guaranteed to eliminate body odors in a single application. Better yet, the fragrance lasts all day as well and sports a pleasant "Cool Rush" scent. It's considered a "masculine" smell, but we see no reason that these deodorants could not or should not be used by women as well.
Pros
Affordable value pack
Crisp, energizing scent
Up to 48 hours of protection
Cons
Old Spice Deodorant for Men, Pure Sport Scent, High Endurance, 3 Ounce, Pack of 3
Whether you're an athlete or just sweat a lot, we recommend Old Spice's Pure Sport deodorant for a little extra boost in the fight against odors.
Old Spice has garnered quite high acclaim for their affordable, effective, and fragrant deodorants. Their Pure Sport option maintains that high reputation thanks to its odor-fighting formula. Ideally applied right before the big game, Old Spice's Pure Sport is a "high endurance" deodorant that goes the distance. In fact, we've found this pick to last a full day of activity without losing its potency. Best of all, instead of masking body odor with a mix of perfume, Old Spice eliminates odor first and foremost. The pleasant fragrance then steps in to provide a lemony aroma in your wake. All that being said, the scent fades within a couple hours. However, the strong odor protection is a long-lasting, 48-hour affair.
Pros
Inexpensive
Pleasant scent
Great for athletes
Strong odor protection
Cons
"Masculine" scent not for everyone
Suave Antiperspirant Deodorant, Shower Fresh 2.6 Ounce, Pack of 1
Favored among women and those shopping on a budget, Suave Antiperspirant Deodorant delivers a light scent and extra-effective protection against day-to-day body odors.
This pick from Suave is an affordable option that really outshines the competition in the discreteness department. That's because the clear deodorizer doesn't stain clothing and remains invisible when applied.  Great for the beach or sweaty office environments, Suave provides 24 hours of discrete protection. It's also popular among those with sensitive skin, Many people that suffer irritation from competing brands have found relief in the gentle formula of Suave. And although the "Fresh" scent is marketed towards women, this is another pick that doesn't discriminate. Not everyone prefers the slightly soapy, just-stepped-out-of-the-shower smell, but we find it to be quite subtle and neutral.
Pros
Cheap
Applies invisibly
Doesn't leave stains or residues
Non-irritating
Cons
Frequently Asked Questions
I get allergic reactions from certain deodorants. Which option is best for me?
Unfortunately, you may have to shop around to find a deodorant that works for you. If the reaction is severe, check with your doctor to determine the best course of action. That being said, for those with mild reactions, we suggest something with natural ingredients. Indeed, it seems that Native Deodorant, which has all-natural ingredients, is the least irritating to the most amount of people.
How do antiperspirants work?
Antiperspirants actually block pores from emitting sweat. They do this through a natural chemical reaction that aluminum salts produce when exposed to sweat. For example, when these compounds are applied to the armpit, they produce a gel that sits atop the sweat glands, limiting the release of moisture.
Which ingredients should I watch out for?
Here's the thing about parabens, aluminum, sulfates, and phthalates: there isn't any scientific consensus on their ill effects. There have been some studies that suggested parabens can mimic oestrogen in the blood and others that purported a link between aluminum and Alzheimer's disease. However, such claims have not endured the rigors of scientific scrutiny. There is no proof that parabens enter the bloodstream topically in significant quantities and the link between aluminum and Alzheimer's disease has mostly been debunked. That being said, do not conflate the lack of a consensus with a definitive conclusion. At the end of the day, we encourage folks to do their own research and use their own judgement in deciding which ingredients should be avoided.