The Top 5 Deodorants for Women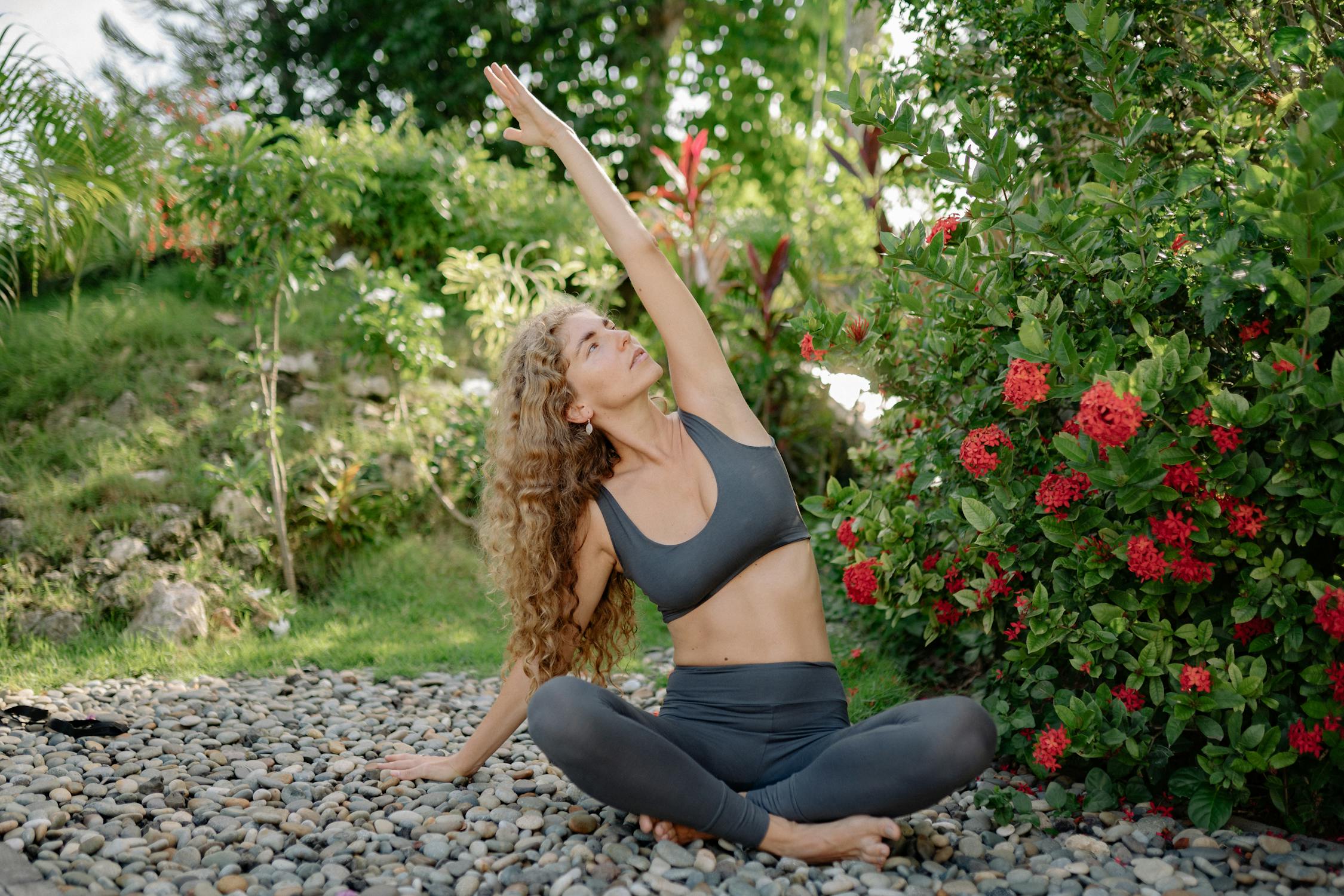 Deodorant is one of those things of life that you absolutely have to have and use daily - especially if you work out often or live in a particularly hot climate. There is no shortage of women's deodorant options available, and when it came time for me to buy a new deodorant I decided to buy the top 15 available and test them out. From these tests, I picked the top 5 that should try.
Dove Advanced Care Deodorant Antiperspirant
The Dove Advanced Care Deodorant Antiperspirant is our favorite deodorant for women because it makes you feel clean with its fresh scents, and feel clean for up to 48 hours.
Dove has been my go-to solid deodorant for the last couple of years, and this advanced care formula is both an antiperspirant and a deodorant. I also love Dove's mission to show women as they are – they do not edit their photos to make women look skinnier and more perfect.
This formula is great for keeping you smelling fresh even after a workout or summertime hike because it is both an antiperspirant and a deodorant. I personally love the cucumber smell because it's very subtle but fresh.
I only recently learned about all the weird chemicals that are in deodorant, so I can appreciate that this one does not have ethanol (alcohol) or aluminum.
Pros:
Fresh scents available such as coconut, powder, cucumber, and lavender
Includes Dove moisturizers, which makes up 25% of the deodorant stick
No ethanol formula isn't drying on the skin
Does not contain aluminum
Antiperspirant and deodorant
Cruelty-free certified by PETA
Cons:
This deodorant takes 1-2 minutes to dry
Native Natural Womens' Deodorant
Native Natural Womens' Deodorant comes in lots of lovely, natural-smelling scents without containing any scary chemicals.
As a permanently clumsy person, I am always getting deodorant on my clothes. I loved this one from Native because it smells great and does not contain aluminum which means it will not stain your clothes.
I'll admit I was skeptical before trying this deodorant – since it's made from all-natural ingredients, would it actually prevent me from smelling bad after a spin class? I had to test it out. After a full hour of sweating up a storm at spin, I was impressed that I did not smell even though I was quite sweaty. Upon doing a sniff test all I could detect was the coconut and vanilla scent.
Pros:
Does not contain gluten, parabens, sulfates, talc, or aluminum
Vegan & cruelty-free
Unisex smells and formula
Made from ingredients we all know like shea butter, coconut oil, and tapioca
Lots of lovely scents available such as coconut and vanilla, aloe and eucalyptus, vanilla and rose, and linen and cotton flower
Cons:
I did not experience this, but some users get a rash after using it because they're allergic to the natural ingredients
Secret Clinical Strength Antiperspirant and Deodorant for Women
The Secret Antiperspirant and Deodorant for Women provides clinical strength protection for when you really need to smell fresh and clean.
Best to Combat Stress Sweat
This deodorant and antiperspirant help protect you against the sweat nobody talks about – the one that comes when you have a presentation to give to the board, are trying to do 1000 things at once, and the sweat that can easily ruin your nice silk blouse at the family party. Stress sweat is a real thing and this deodorant promises to provide 4x stress sweat protection compared to regular deodorants.
I did feel like this helped me sweat less, or maybe I just noticed my sweating less. On the day I tried this one, we went hiking for around 10 miles and I didn't notice sweat smells or any body odor after using this Secret deodorant.
Pros:
Works for up to 48 hours
Formulated to be prescription-strength
Skin conditioners help soothe underarm skin
Specifically made to combat stress sweat
Deodorant + antiperspirant
Cons:
This does not really have a smell – which can be a good thing or bad depending on your preferences
Secret Antiperspirant and Gel Deodorant for Women
Secret Antiperspirant and Deodorant for Women has a nice berry scent and comes in a gel form for easy application.
This product is a 2-pack of Secret's most inexpensive deodorant that I expect to last me 1-2 months of daily use. It's a good go-to deodorant when you don't plan on doing any intense activities and just want to smell good throughout the day.
I love the gel because there are no worries about staining clothes or stickiness. The product claims to protect you for up to 48 hours, and I felt like even after a second-day shower I could still smell the slight berry scent. This one is a great value and worth adding to your beauty repertoire.
Pros:
Does not leave armpits sticky
Gel formula does not leave white marks on clothes
Great subtle berry scent
48-hour protection
Cons:
Contains aluminum and alcohol, which could be drying
Lume Natural Deodorant
Lume Natural Deodorant is interesting because it claims to last up to 3 days and can be used on more sensitive areas of your body.
Lume has a very interesting label, which says that it can be used on underarms and private parts. They suggest using it anywhere you can fit a pencil – for example, under breasts. Their theory is that this is where bacteria shows up, so it gets stinky. Well, we all know underboob sweat is a real thing, and I was pleasantly surprised to find this natural deodorant works pretty well.
This formula was made by a doctor and claims to last for 72-hours. I am happy to report that after 3 days of normal daily life (running errands, walking the dog, etc.) my armpits still feel dry and don't smell. I chose the Juniper Berry scent and it's an interesting woodsy smell that I don't mind at all.
Pros:
Great for sensitive skin
4 scents available + unscented formula
Made with a floral blend of essential oils
Hypoallergenic
Vegan-friendly and cruelty-free
Does not contain baking soda, aluminum
Can be used on "private parts" safely
Cons:
The most expensive deodorant on our list
Frequently Asked Questions
What's the difference between an antiperspirant and a deodorant? 
It's easy to get confused about this question but it's actually quite a simple answer. Deodorant protects against odor, while antiperspirant protects against sweat and odor. Antiperspirant itself helps control sweat, unlike deodorant.
Do I need clinical strength antiperspirants, or can I use regular deodorant?
Regular antiperspirants usually show a 20% reduction in sweat duct plug formation, while clinical strength shows a 30% reduction. Clinical strength antiperspirants and deodorants tend to be more drying and irritating to the skin, so if you have sensitive skin this is something to be aware of.
How often should I apply deodorant?
This varies hugely based on your deodorant, body, and lifestyle but most people apply deodorant 1-2 times a day.
When is the best time to apply deodorant?
Contrary to popular belief, the best time to put the anti-stinky stuff on is at night, before you go to bed. This is because sweat ducts are less active and there is minimal moisture while you sleep.