The Best Castor Oils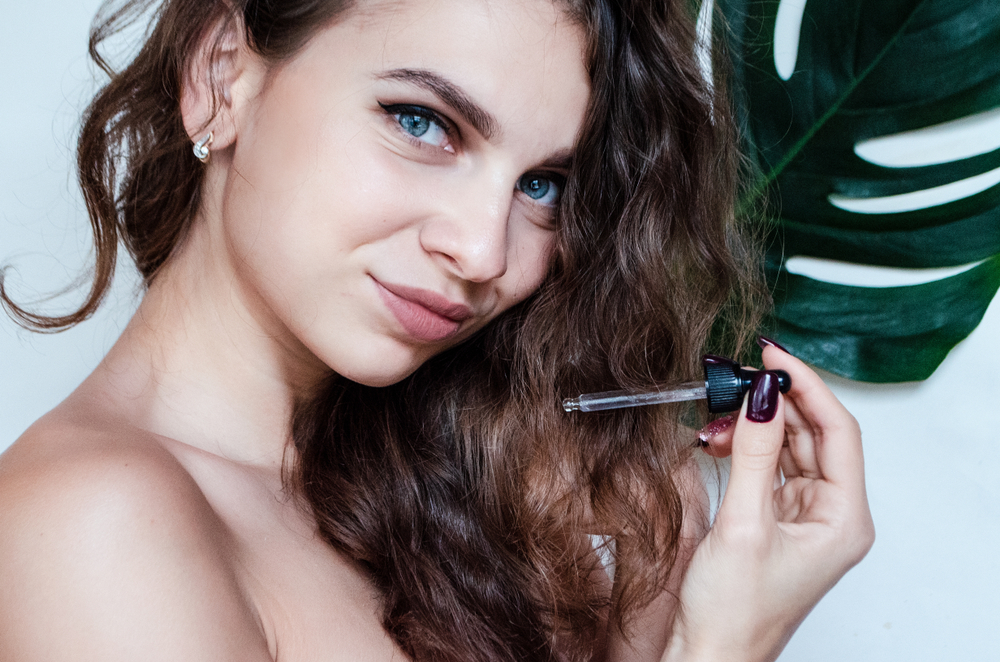 Just like coconut oil and olive oil, people have been using castor oil for centuries to help promote healthy skin, hair, and nails. Why? Because this oil has a myriad of benefits, from stimulating hair growth to protecting your cuticle beds to improving dull, dry facial skin. Castor oil contains a wealth of omega-6 fatty acids and ricinoleic acid, all of which help to moisturize and condition hair and skin, strengthen nails and hair follicles, and soothe cracked, dry skin all over the body. Since it's so wonderfully multipurpose, castor oil definitely belongs in your beauty cabinet. Here are a few of the best castor oils available, grouped by category.
WOW Castor Oil
WOW Castor Oil is utter perfection.
To help achieve the gleaming, healthy hair, skin, and nails of your dreams, it's crucial to have a bottle of WOW Castor Oil at the ready. Dab this pure, cold-pressed oil onto your body for all-day nourishment and smoother, softer skin. Pleasantly lightweight and non-greasy, this oil also sinks in nicely into your hair and scalp—use it to help improve your overall hair quality, prevent split ends and frizziness, and even stimulate growth. Crucially, WOW Castor Oil is crafted without sulfates, artificial colors, parabens, or preservatives.
Pros:
High-quality, 100 percent pure, cold-pressed castor oil; formulated without minerals, sulfates, artificial colors, parabens, or preservatives.
Rich in antioxidants that promote skin and hair health and all-day nourishment.
Lightweight and non-greasy.
Affordable price point.
Cons:
The packaging could be improved.
Sky Organics Organic Cold-Pressed Castor Oil
This Sky Organics castor oil contains no added chemicals or preservatives. It's the real deal.
For the purest castor oil available, look no further than Sky Organics Cold-Pressed Castor Oil. This highly touted oil is 100 percent pure and cold-pressed, with no icky added ingredients, fragrance, or alcohol. It's a great natural source of fatty acids and antioxidants that help to nourish and hydrate the skin, support healthy hair and nails, and even stimulate eyelash and eyebrow growth.
Pros:
100 percent pure and cold-pressed; USDA-certified organic and cruelty-free.
Free of chemicals and preservatives.
High in antioxidants, vitamins, and essential fatty acids.
Comes in a 16-ounce bottle, so it lasts a while.
Cons:
Leaves a little bit of a sticky residue.
Foxbrim Naturals Organic Castor Oil
Always dreamed of having luxuriously long lashes and thick brows? This Foxbrim Naturals oil can help.
Though we haven't yet discovered the fabled Fountain of Youth, products like Foxbrim Naturals' Organic Castor Oil do their best to fill the void. How? Well, by helping stimulate eyelash and brow thickness, of course. That's because this top-notch oil can help stimulate hair growth and prevent breakage if you're diligent about applying it once (or multiple times) a day. And, since this oil is so high in omega-6 and omega-9 fatty acids, it helps to boost collagen and elastin production, which means less apparent fine lines and wrinkles.
Pros:
Nourishes and strengthens lash and brow hair, which can result in growth.
Comparatively high in omega-6 and omega-9 fatty acids, which boost collagen and elastin production.
Can help soften fine lines and wrinkles.
Comes with applicator wand and brush kit.
Cons:
It would be nice if this came in a bigger size.
NOW Solutions Castor Oil
NOW Solutions makes a wonderful castor oil at a very affordable price point.
Shopping on a budget? NOW Solutions Castor Oil is just as good as higher-priced oils, but it's decidedly more budget-friendly than most. This oil is a fabulous natural emollient, helping to hydrate and restore a glow to the face, moisturize the scalp and hair, and strengthen the cuticles. Not to mention, the clear bottle it comes in contains UV light protectant, so you don't have to worry about it going bad.
Pros:
Budget-friendly.
Awesome natural emollient.
Odorless.
Comes in a bottle with UV light protectant.
Not tested on animals.
Cons:
Not the best for hair growth.
Frequently Asked Questions
What are the benefits of using castor oil?
This oil is ultra-moisturizing and nourishing for the skin and hair. It's rich in ricinoleic acid, too, which is anti-fungal and anti-inflammatory.
How should I use castor oil?
Castor oil is a fantastic scalp treatment to help stave off dandruff, it can help with hair growth and prevent breakage, and you can use it as a deep-conditioning treatment for your hair. You can also use it on your eyebrows and eyelashes, to help promote growth and thickness. And, while those with oily or acne-prone skin may want to steer clear of putting it directly on your face, if your skin is normal or dry, castor oil is a great moisturizing agent.
In addition to my hair and skin, can I use castor oil on my nails?
Yes, many people use castor oil on their nails and cuticles to help fight fungal infections and condition and strengthen nails.