The Top 5 Acne Treatments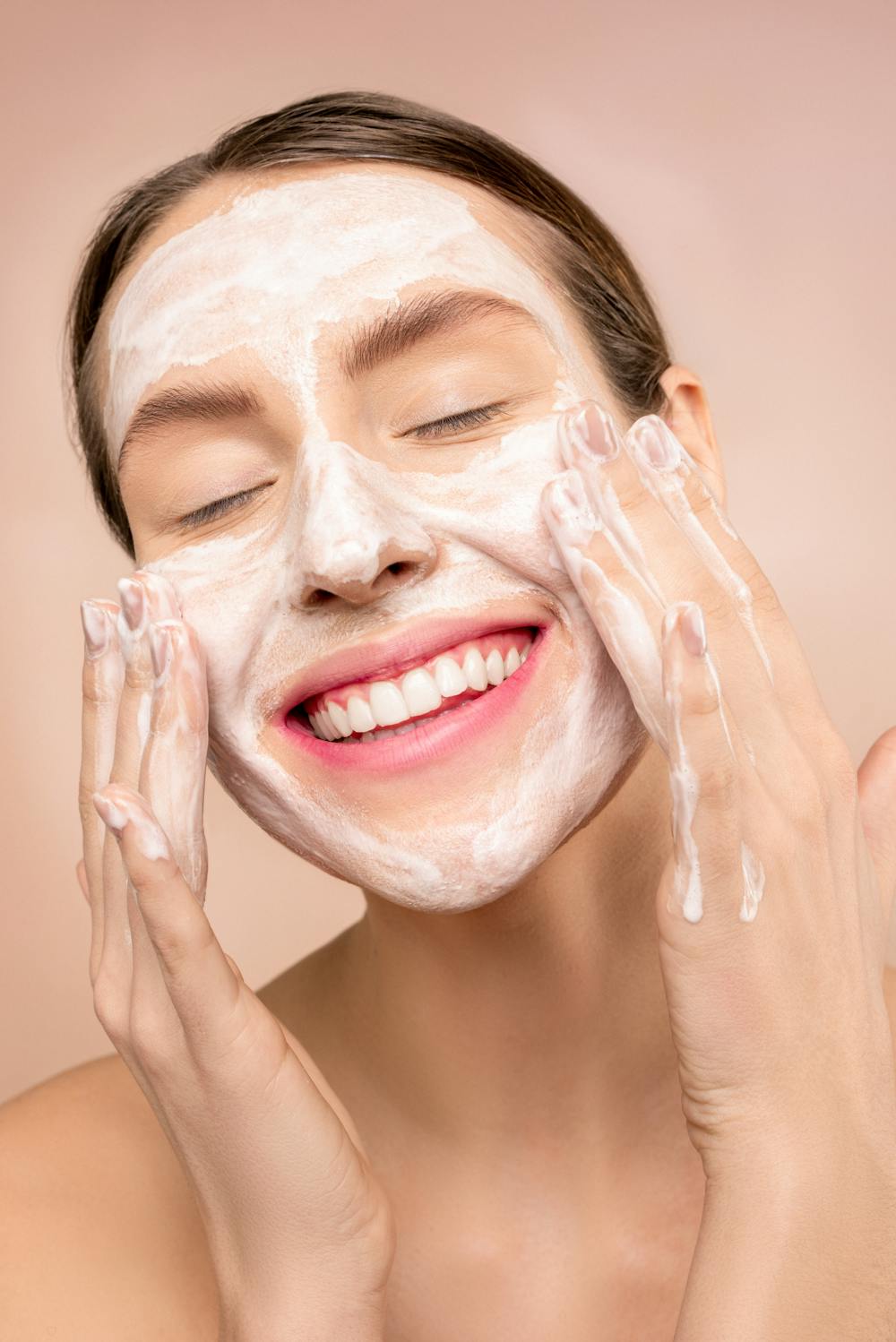 Do you feel like you're in a never ending battle against pimples, blackheads or whiteheads? If you're tired of dealing with breakouts, you need a solid acne treatment. The right over the counter treatment may help you clear up your skin. Here are five of the best acne treatments available to help you have confidence in your appearance.
DRMTLGY Acne Spot Treatment and Cystic Acne Treatment
This powerful acne treatment may reduce pimples within 24 hours.
This acne treatment can work quickly. It's designed to dissolve pore-clogging oils, without completely drying out your skin. This balance can help to prevent future breakouts. Many people have experienced less redness and inflammation in their skin as a result of using this serum. The ingredient list includes benzoyl peroxide 5%, which is recommended as an effective acne treatment by many dermatologists. Another great ingredient found in this product is glycolic acid. This may help reduce scarring by exfoliating your skin. When you exfoliate, you help to remove cellular debris and encourage cellular turnover. You won't find any parabens, formaldehyde, or sulfates in this product. This company is cruelty free. To use the serum, you put a thin layer of this product on troubled areas after you wash your face. Then, you let it dry. It is a spot treatment for acne.
Pros
Powerful ingredients
Contains glycolic acid to exfoliate
Many people experience improvement quickly
Cons
May burn or sting a bit when applied to sensitive skin
Neutrogena Rapid Clear Acne Face Pads with Salicylic Acid Acne Treatment Medicine
These acne treatment pads are simple to use and won't leave residue on your fingers.
Do you worry about wasting your acne treatment products by accidentally pumping out too much? These convenient pads eliminate that concern. They're pre-treated with just the right amount of treatment. Each container holds 60 pads. The active ingredient is maximum-strength salicylic acid. This has been shown to visibly reduce the appearance of acne and help stop breakouts. These pads are oil-free and won't clog your pores. Each one has powerful Micro-Clear Technology. This proprietary formula helps dissolve oil and deliver the treatment deep into your skin so it reaches the source of your breakouts.  The pads are textured. To use, you swipe a pad over any areas of your skin that are prone to acne. It is quick to use and won't leave a residue on your fingers.
Pros
Convenient to use
Won't accidentally squeeze too much out since it's pre-measured on the pads
Contains powerful salicylic acid
Cons
Dries your skin out, so make sure you don't use it too often
Keeva Organics TEA TREE OIL Acne Treatment Cream
This acne treatment uses more natural ingredients to help reduce breakouts.
If you prefer more natural skin care products, give this acne treatment a try. It works well for many people with sensitive skin. The active ingredient is a tea tree oil formula. This ingredient has been shown to help to fight breakouts without drying out your skin. Tea tree oil is believed to contain both antiseptic and antibacterial properties, which can help stop bacteria within your pores. There are no harmful chemicals, parabens, or sulfates in this creamy formula. Your skin won't feel weighed down when you put on a thin layer of this light cream. It isn't greasy or sticky.
Pros
More natural ingredient list
Light and creamy on your skin
Won't dry out your skin
Cons
Contains oils, so may not be a great fit if you have overly oily skin
Proactiv Solution 3-Step Acne Treatment System (30 Day) Starter Size
This three-step acne treatment can help your skin look great.
The original Proactiv 3-Step system, this acne treatment product is perfect for oily or combination skin. It contains micro crystal benzoyl peroxide. This ingredient has been proven to help treat acne. You will get three different bottles with your purchase. They are designed to work together to fight acne breakouts and clear up your skin. First, you apply the Renewing Cleanser acne wash. It contains tiny beads to help exfoliate your skin. It also has a 2.5% solution of benzoyl peroxide to treat your acne. Next, use the Revitalizing Toner. This is an alcohol-free toner that is thought to balance your skin tone and texture. The glycolic acid helps exfoliate dead skin cells. Finally, use the Repairing Treatment. The formula may help prevent future breakouts.
Pros
Three different products to help clear up your face
May help prevent future breakouts
Formulated for people with oily or combination skin
Cons
Each bottle is tiny (between 1-2 ounces), but a little goes a long way
Acne Treatment Differin Gel
Contains an Rx-strength acne-fighting retinoid for powerful acne treatment.
Are you looking for an acne treatment that you can use on your whole face? Give this product a try. It's active ingredient is Adapalene. That's an Rx-strength acne-fighting retinoid, an ingredient that has been shown to reduce acne lesions and improve skin. You won't find any oil in the ingredient list of this water based formula. It's also alcohol and fragrance free, and won't clog your pores. You can select between a tube or a pump container, so pick the one that you find most convenient. The gel isn't greasy on your skin. After washing your face, you can apply a thin layer to your skin once a day. You may want to follow up with a gentle moisturizer, as this product may dry your skin out.
Pros
Alcohol and fragrance free
Once a day treatment
Easy to apply gel
Cons
With retinoids, your skin may get worse before it gets better
Frequently Asked Questions
Will over the counter acne treatment work?
Over the counter acne treatment works for many people, but not for everyone. There are different active ingredients in products, so if one doesn't work, try a different formula. If you don't find one that works, and are still experiencing acne breakouts, consider consulting with a dermatologist. This specialist can help you determine the root cause of your acne and recommend the best form of treatment.
Do I need to worry about sunlight when using acne treatment?
Some acne treatments contain ingredients that will make your skin more sensitive to the sun. This is called photosensitivity, and can cause you to burn more easily. Retinoids and Benzoyl peroxide are among the many ingredients that can cause this condition. Always read the warning labels on your skin care products to see if photosensitivity is a side effect. If it is, always wear sunscreen and avoid being out in direct sunlight for extended periods of time.
What if I have an allergic reaction to my acne treatment?
Whenever you use a new skin care product, it's always possible to learn that you have an allergy to an ingredient. It's always best to skin patch test when you begin something new. To do a skin patch test, apply a small amount of product to the inside of your wrist. The skin here is thinner than skin on other parts of your body, which makes it a good place to test. Wait 24-hours to see if there is a reaction.