The Best White Eyeliner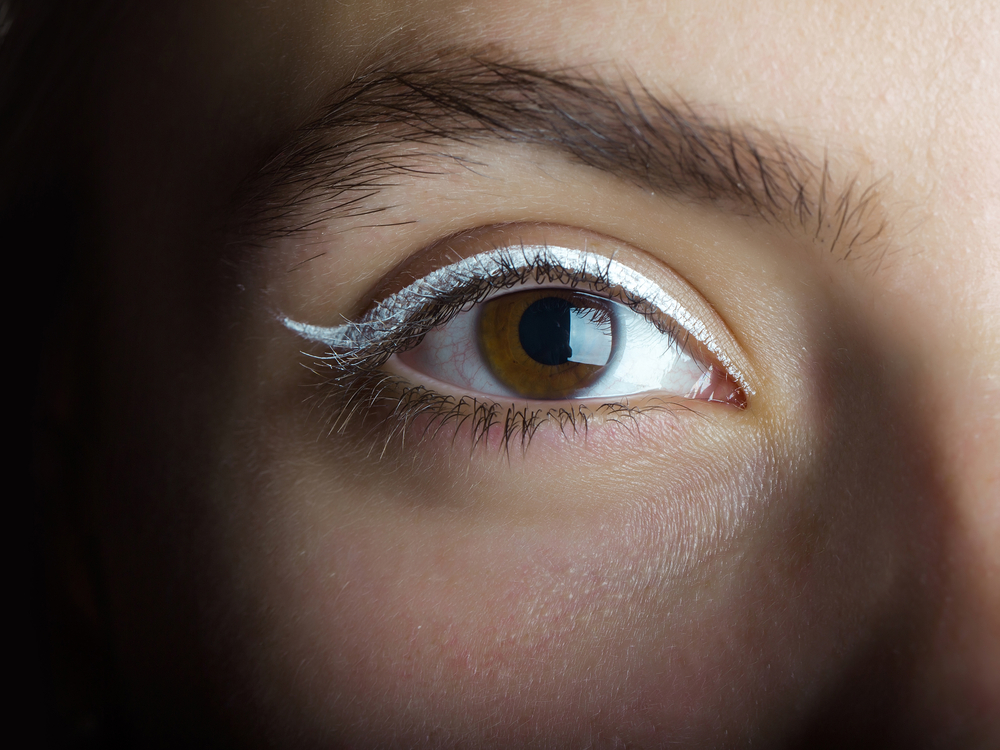 Want bigger, brighter eyes in just a few seconds? Easy: simply add white eyeliner to your morning makeup routine. This powerhouse product can instantly transform tired eyes to make them look fresh and sparkling. From classic pencil styles to more bold liquid alternatives, there are endless white eyeliner options out there. Instead of sifting through a sea of search results, we've made your life easier by rounding up a few of our favorites. In order to find the best white eyeliners on the market, we asked ourselves three questions: Will this eyeliner last all day? Does the applicator make it easy to apply it precisely? Is it bold and highly pigmented? Our favorite pick was NYX Professional's jumbo eye pencil, which is bold, easy to apply, and highly blendable. But we'd be remiss in our duties if we didn't also include Stila's Stay All Day liquid eyeliner, which boasts a premium formulation and is waterproof to boot. Read on to discover the rest of our favorites and why we liked each of them so much.
NYX Professional Makeup Jumbo Eye Pencil
Make your eyes look bigger and brighter with this jumbo eyeliner pencil.
Designed to be used as eyeliner, eye shadow, and highlighter, this pencil is a triple threat in your makeup bag. The blendable formula goes on smoothly for easy application, making it simple to apply to your water line, inner corners, and entire eyelid. That way, you can instantly change up your look without having to use multiple products. It's even cruelty-free, so it's not only a product that you'll love to use — it's one you can feel good about, too.
Pros:
We appreciate that this eyeliner is super creamy and blendable, because that means you don't have to pull or tug to apply it.
The color will last all day, so your look stays intact from morning until night.
Cons:
The jumbo-sized pencil requires an extra-large sharpener. That means your regular-size sharpener probably won't cut it.
NYX Professional Makeup Mechanical Eyeliner Pencil
Instead of sharpening, this eyeliner pencil simply twists up so that it's always ready to use.
Add a bright pop of white to your eyes with this easy-to-use eyeliner pencil. The formula is intensely pigmented for a big impact, and the creamy consistency has been designed to stay put for hours. That way, you can do everything from a subtle hint of white on your water line to a bold, winged eyeliner look. Choose from nearly 15 shades to totally transform your makeup routine.
Pros:
Because the pencil is retractable, you don't have to worry about sharpening it. This not only saves time, but it makes it easier to use when you're on the go.
If you live in a humid region and have trouble finding an eyeliner that will last all day, go with this one. Even in hot and humid environments, it stays true.
Cons:
The pencil is very firm, which can make it uncomfortable to apply, especially along the waterline.
Palladio Eyeliner Pencil
Keep your makeup looking bright and fresh with this animal-friendly product.
This eyeliner pencil gives you a more natural approach to makeup. Infused with sunflower, coconut, rosemary, and beeswax, it is a firm yet smooth formula that goes on effortlessly. Create even, thin lines with ease for a more precise approach to makeup application. You can even choose from 15 different fun and stylish shades to complement any makeup look. It's also cruelty- and paraben-free, too, making it a more eco- and animal-conscious alternative than much of the competition.
Pros:
Tired of delicate eyeliner pencils that constantly break? This one is tougher than the competition, and when you do need to sharpen it, it's easy to do so.
The company also offers the same pencil in many other shades, so if you like it, you'll be able to buy it in other colors, too.
Cons:
It isn't as pigmented as some other pencils, but some people may prefer this more understated approach.
Honest Beauty Liquid Eyeliner
Get a bold eyeliner look with this liquid formula.
From a bold, winged cat-eye to a more subtle application, this eyeliner can do it all. Made from plant-derived ingredients for a more natural approach, the eyeliner is a high-impact formula that goes on seamlessly. The flexible tip makes it easy to apply precisely, and the satin finish stays put for up to eight hours. It's also free of parabens, silicones, petrochemicals, and PEGs, so it's a product you can feel safe and confident using every day.
Pros:
We like that the flexible tip makes it easy to apply, so you won't have trouble getting a crisp and exact look.
For those of us who deal with skin sensitivities, it's beyond frustrating to find great products that still irritate our skin. This one's hypoallergenic formulation helps ensure that won't be the case here.
Cons:
The formula is very pigmented, so it gives you a more bold look than pencil eyeliner, which not everyone prefers.
Stila Stay All Day Waterproof Liquid Eye Liner
This waterproof liner will stay put from sun up until sundown.
Get a precise application every time with this thin applicator. The formula is designed to glide on effortlessly, dry quickly, and stay put, so it always looks like your makeup was just applied. The applicator has a fine, marker-like tip, so it's easy to use even for beginners, and the pen creates a precise line for added control. It's even buildable, so you can create a more intense color with additional layers, allowing you to bring any look to life.
Pros:
Stila's products are well-respected for their quality (as well as their price), and this is no exception. Cheaper waterproof eyeliners simply cannot compete with this one.
It dries very quickly, too, so it isn't so easy to accidentally smudge it after you apply it.
Cons:
Because it's waterproof, it can be a bit difficult to remove without makeup remover.
Frequently Asked Questions
Does white eyeliner brighten eyes?
Yes. Wearing white eyeliner on your lower waterline or the inner corners of your eye can make your eyes look bigger and brighter.
Which is better: white or nude eyeliner?
Nude eyeliner creates a softer, more subtle look than white eyeliner. White eyeliner, on the other hand, makes your eyes look brighter and more awake than nude because of the lighter shade.
Is white eyeliner still in style?
White eyeliner can be used in many different ways to create a fresh-faced and fashionable look. Apply it to your waterline or the inner corners of your eye for a more subtle, awake look. You can also use it as eyeliner along your lashes or to create a cat-eye for a more distinctive look.
Why Trust Us
Since 2007, TotalBeauty has been committed to helping millions of people find the right makeup, skincare, and haircare products for their needs. Our experts know what works best for every face shape, skin type, hair type, and more. They are here to share that knowledge with everyone looking to upgrade their beauty routines or try something new.