5 Best Wax Warmers for 2019 – Wax Warmer Reviews – Total Beauty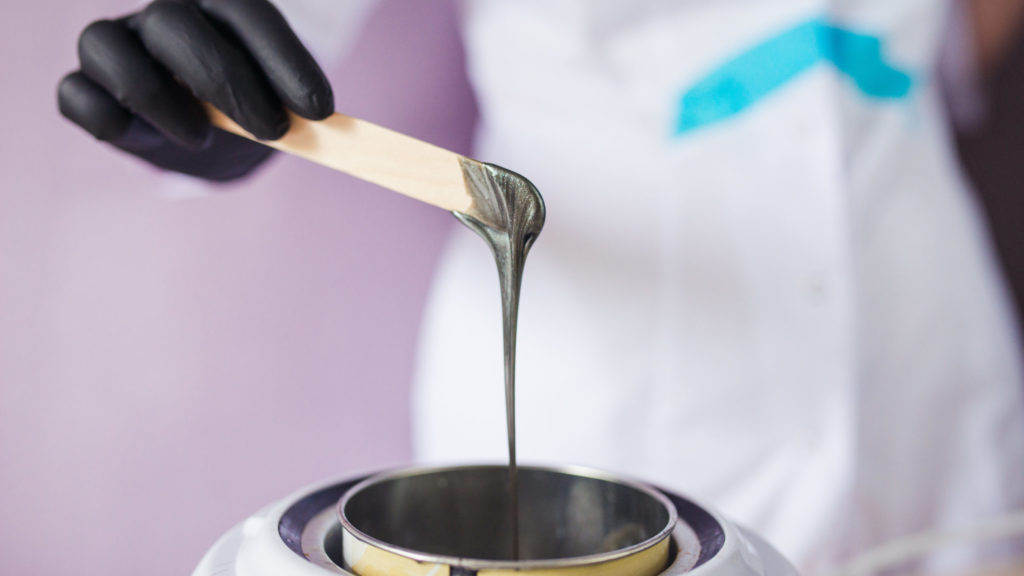 Waxing is an efficient way to remove hair and diminish hair growth while minimizing skin damage. However, waxing treatments at a professional salon are expensive. The solution lies in personal wax warmers to use at home. In this article, we are focusing on finding the best wax warmer for your needs. We invested hours of research in selecting our top picks in this product category. Read detailed reviews of the best warmers and learn more about the advantages and drawbacks. Don't forget to read our buying guide to learn more about this product's crucial features.
Best Choice
This all-in-one waxing kit includes 20 applicator sticks, four flavors of hard wax beans, and a high-quality electric heater.
Pros:
The manufacturer designed a reliable hair removal waxing kit to use at home. The base unit has a heat-resistant housing, and 100% copper wire than ensures the wax melts quickly. The creators pinpoint it takes from eight to ten minutes to heat the wax. You can choose the temperature with a dial with multiple settings from 160F to 240F. The wax beans come in four flavors – chamomile is perfect for large body areas, rose for sensitive sections, cream for eyebrows and facial waxing, and blackberry to minimize discomfort. The kit comes with ten large and ten small applicators to maximize the product's usability.
Cons:
If you have never used a wax warmer before, expect a learning curve with this product. It takes trial and error to remove all the hair effectively. The good news is the product has admirable potential, but you need to discover how to maximize it. Avoid dropping the warmer on the floor because the lid is of poor quality. It may break and compromise the product's durability. Finally, the price tag of this wax warmer is a bit high compared to other products.
Best multi-purpose
GiGi is a pioneer in the waxing industry, and its new wax warmer offers impressive versatility to fit most containers and formulas.
Pros:
The most significant advantage of this wax warmer is versatility. GiGi designed it to fit the majority of wax containers and formulas. It fits small eight-ounce and big 14-ounce cans. The design is simple, but the device is sturdy and durable. It offers multiple heat settings to ensure optimal temperature control. The manufacturer claims it takes less than 30 minutes to heat the wax. The indicator will show whether the device is active, and you can monitor the wax by using the see-through cover. The device comes with a six-fee cord immune to tangling, which makes it easy to move the unit around.
Cons:
Users should be careful with heat when using this product. The warmer gets very hot even at medium heat settings, which is why babysitting the device is required to prevent overheating. The lid's quality can't compare to other components. It's a bit flimsy and tricky to lock into place, which might result in falling off when moving the product.
Most Convenient
Salon Sundry designed an electric wax warmer that is easy to use and clean and comes at an affordable price. You can choose between four different lid colors.
Pros:
The product packs a 75W heater that allows it to achieve 150F. That is maximum heat, but you can use the dial to set low and medium temperature level. That gives you the freedom to heat the wax optimally each time. The device fits 14-ounce cans, but also bricks and loose wax. It is easy to use, and maximum wax capacity is 18 fluid ounces. Although the unit has many components, the cleaning process is simple and requires minimal effort. The base unit has the standard white color, but you can pick from four lid colors to fit your preference. The product has a RoHS certificate, and the non-marring feet keep the countertops safe from damage.
Cons:
It takes plenty of time to cool down the unit after it achieves maximum heat. You may even find that it is easier to lower the temperature by turning the device off than by lowering the settings. The device is big, and you should free enough space for it on the counter. The outside of the device gets hot, so be careful when using the product. Otherwise, you might burn your hands.
Best price-value ratio
This waxing kit delivered by Tress Wellness contains all items you need for a professional waxing treatment at home
Pros:
Instead of buying warmer and wax separately, this kit provides everything. The electric heater comes in a beautiful purple-lack design. It offers a temperature range from 86 to 257. The dial allows you to choose the settings, and the digital display will show the current heat. That way, you minimize the odds of burning your skin. You get five bean bags, including lavender, tea tree, lemon, eucalyptus, and peppermint flavors. The package contains 20 standard waxing sticks and ten more for waxing eyebrows. You also get a pre and post spray, protective rings and gloves. The manufacturer offers a generous two-year warranty on the device.
Cons:
Although you get an entire waxing kit, the price tag is still a bit high compared to other units. The device instructions are not clear, and beginners may be confused. The spatula provided could be bigger as it is inconvenient to use on large body areas. It takes some patience until the device heats up, especially if you choose maximum heat settings.
Most Efficient
Copper wires allow the unit to reach high temperatures, but heat-resistant housing eliminates the risk of burning your hands.
Pros:
If you are looking for bargain deals, this wax warmer is a wise choice. The product is versatile and fits standard cans, loose, soft, and hard wax, as well as bikini and hair waxing kits. The temperature range is impressive as it goes from 60 to 110C. You can use the dial to pick the exact desired temperature. The machine has an automatic shut-off feature to prevent overheating the wax. The design is simple but attractive, and the 150W heater is powerful. It takes about 15 minutes to complete the wax. The machine is light and easy to move around. It is also versatile and suitable for large and sensitive body areas.
Cons:
The machine doesn't come with wax, and you should buy it separately. While that increases the cost, it also allows picking your favorite brand. Please note that the temperature dial uses the Celsius scale, which some users may find inconvenient. The device might need more time to heat soft wax, so make sure to be patient. If you are a newbie, using the product may be messy at first.
What Really Matters
Is it your first time buying a wax warmer? It's not easy to pick the right unit if you don't know what to consider. Here are the main factors to keep in mind during the purchasing process.
Wax Type and Capacity
Most wax warmers are versatile and suitable for various wax types. That includes standard 14-ounce and small eight-ounce cans, as well as soft wax, hard wax, loose wax, etc. It is vital to ensure the chosen machine fits your preferred wax type.
Additionally, consider the product's capacity. Fortunately, most wax warmers offer a generous capacity for individual use. But if you plan to use the machine in a salon, you may benefit from heating as much wax as possible in the machine.
Heating Range and Speed
Wax warmers use electric heaters to heat the wax. These heaters vary in strength, which usually goes from 50W – 200W. That will affect the maximum heat the wax warmer can achieve. It may vary from 150F to 300F, and your choice depends on the wax type used.
Wax warmers with adjustable heat settings increase the machine's versatility and usability. Look for units with dials that allow choosing between multiple temperature adjustments. That gives you maximum control over the heating process.
Finally, consider how much time the warmer needs to heat your wax. Some units may require less than 15 minutes to achieve maximum temperature, while others need 40 minutes or more.
Safety
An automatic shut-off function can be useful as it prevents overheating the wax. Additionally, units with heat-resistant housing minimize the risk of burning your hands when touching the device. Despite that, consider using protective gloves to stay safe in case of spills. Apart from protecting your hands, consider keeping the outside of the device and countertops safe from hot wax spills. Find a way to protect them to prevent damage and potential fires.
A long cord with a tangle-free function can also contribute to safety. It allows positioning the unit wherever you want. That allows finding the optimal position and minimize the odds of knocking the device to the floor accidentally.
What's in Right Now?
Users are looking for ways to make things easier for them. That is why waxing kits are the latest industry trend. These kits deliver high-quality wax warmers, but also include other items required for the waxing process.
Depending on the package chosen, expect bean containers of multiple flavors. That allows you to select the product that offers your favorite flavors. Additionally, the package should include applicator sticks, such as standard size for legs and compact-sized for eyebrows.
Some manufacturers include protective rings and gloves to prevent hand burning, and keep the device safe. That way, you extend the product's longevity. Ultimately, buying a waxing kit means you don't have to worry about purchasing additional items for waxing, which is very convenient.
Prices
Buying a wax warmer won't cost a fortune. However, you still want a unit that provides the best ratio of price and quality. Here are the main pricing categories on the market:
Cheap – if you find a wax warming machine that costs under $15, considers yourself lucky. These are cheap devices, but their reliability might be questionable. Many don't even have temperature adjustments and don't expect the product to last for too long.
Mid-range – the average cost of wax warmers is from $15 to $25. For the price, you can expect a reliable and durable product worth the investment. Most units are equipped with a dial to adjust heat settings, and versatile enough to fit most wax types.
Expensive–if your wax warmer costs more than $30, the chances are it includes a complete waxing kit. The package should consist of wax beans, applicator sticks, protector rings, and other items needed during the process. These kits allow you to have a an authentic salon experience at home.
FAQs
Q: Can I leave a wax warmer overnight?
A: Although fire hazard is minimal, don't leave wax warmer on overnight for other reasons. It may overheat and compromise future performance, as well as shorten the lifespan of the heater. Additionally, a short circuit may occur, which is a fire danger. You might also trip over the unit's cord, or spill water on the device and cause electrocution.
Q: Can I use a wax warmer for essential oils?
A: Yes, you can use essential oils in a wax warmer. It is wise to use an electric warmer since it doesn't work with an open flame. Maximize safety by keeping the temperature as low as possible to experience the essential oil effects.
Q: How to clean a wax warmer?
A: The process varies depending on the product, but each device comes with cleaning instructions. Make sure to follow the manual and clean the wax warmer regularly. It is the best way to maximize its longevity and maintain optimal performance.
Q: How to use a wax warmer?
A: First, add the wax to the machine's interior. Once everything is ready, plug the cord into a power socket and turn on the device. Choose the desired heat setting and wait until the product achieves that temperature. Read the product manual to learn about the specifics of your device.