The Best Travel Shampoo and Conditioner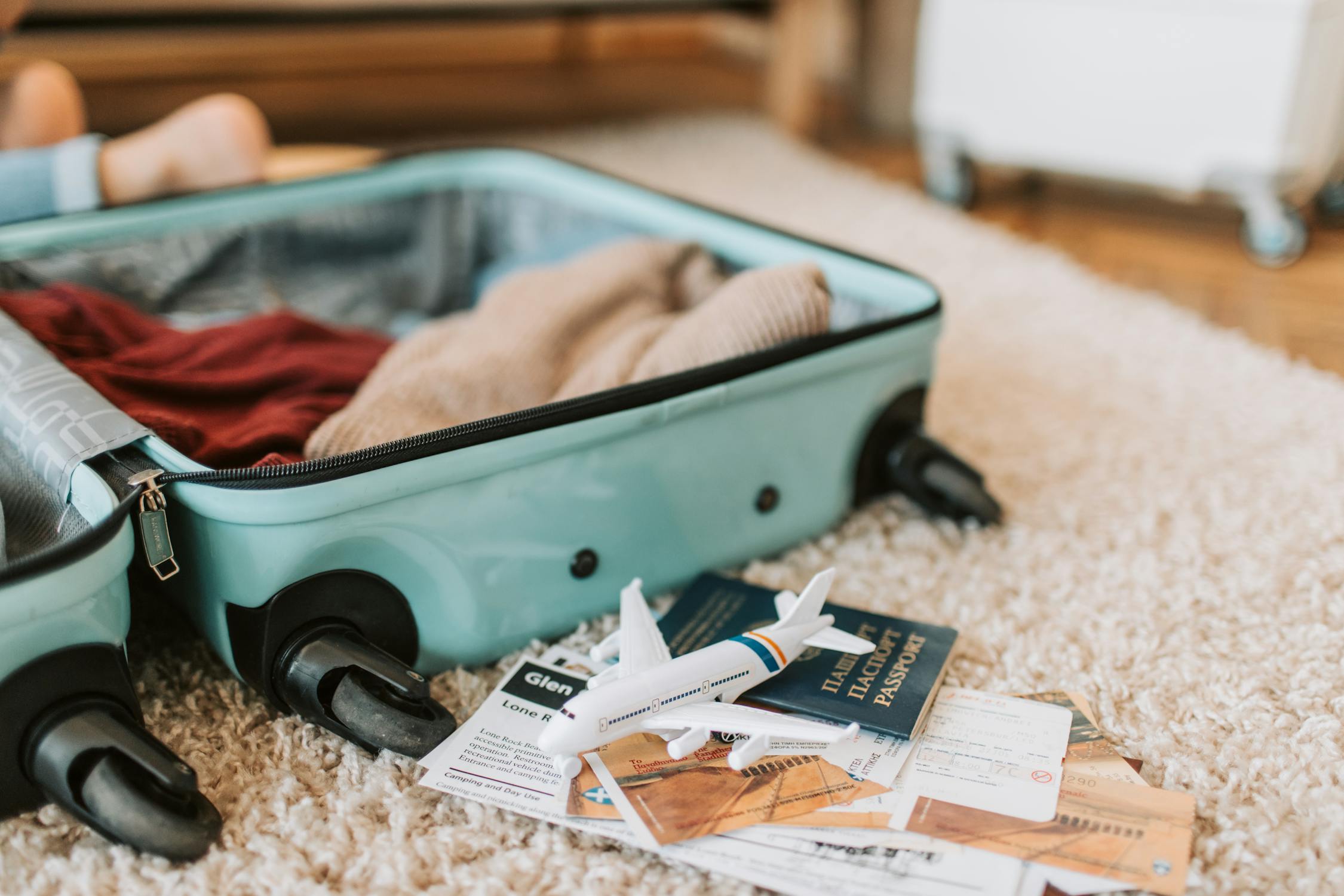 When you're out exploring new places, you deserve to have quality essentials packed in your bags. Travel shampoos and conditioners are staples, but quality versions you'll actually enjoy can make your trip an even better experience. Below, we've gathered some of the best travel toiletries on the market today. Simply read on to find the perfect fit for your next trip.
Tresemme Travel Shampoo and Conditioner
Don't leave your favorites behind — bring along luxurious moisture with these conveniently-sized travel bottles.
If you use Tresemme products at home, these travel-sized versions are perfect for taking with you on the go. They have the same moisturizing formula as the full-sized products, filled with vitamin E for dry and damaged strands.
These bottles hold three ounces each, making them perfect for flying since they can be included in your carry-on luggage. They come in a set with both shampoo and conditioner, and they're sold at a reasonable price — giving you everything you need for travel hair care without breaking the bank.
Pros:
The containers are durable, and their click-open tops are easy to use
The familiar formula ensures you'll feel comfortable with your hair care routine while you're away — no test runs required
Cons:
If you're going on a long trip, you may need a few of these bottles to get you through 
Sun Bum Hair Care Travel Kit
This vegan-friendly variety pack is sure to please every member of the family.
Packing for a trip can be an overwhelming task, especially when you have a family to plan for while you're away. This set of hair care essentials from Sun Bum makes the process a little bit simpler since the vegan-friendly formulas cover a range of hair-care needs.
This set comes with shampoo, conditioner, dry shampoo, and leave-in conditioner spray. Each product is safe and gentle, as well as free of parabens and sulfates, so your youngest ones can wash up with ease. The higher-end inclusions ensure we can still indulge in some self-care on the road, too.
Pros:
Natural ingredients including coconut and sunflower oils leave hair healthy and strong
The leave-in conditioner spray can help with unexpected frizziness from humidity or tangles in children's hair
The dry shampoo can save you time when you're too busy exploring to worry about washing your hair
Cons:
Due to the set's high quality and natural ingredients, these travel-sized products have a higher price than most 
Pantene Travel Shampoo and Conditioner
Don't let your color fade while you're away — these products can provide protection while you're on the road.
When you dye your hair, you want to keep its color in the best shape possible — even if you're out exploring the world. These small shampoos and conditioners from Pantene give you quality color care no matter where you go. They're designed to remove build-up and not weigh down your hair.
These shampoos and conditioners come in 1.7-ounce sizes for easy travel on airplanes or the open road. They come in packs of 12, giving you plenty of hair care supplies for trips of any length as well.
Pros:
The price is affordable for the amount of product you'll receive
Regular-sized products are available for at-home use or to throw in your checked luggage
Cons:
These aren't available for single purchase — only packs of 12
Alterna Caviar Shampoo and Conditioner Travel Kit
This premium set is perfect for improving your hair's health on the go.
Traveling the world doesn't have to mean leaving luxury behind. This incredible kit from Alterna brings the high-end feel with you as it's a premium product made of innovative ingredients — caviar, to be exact.
This shampoo and conditioner combo is designed to nourish even the driest hair. It restores naturally soft locks and protects them from becoming brittle in the future. Leave-in conditioner is added to the set for ultimate self-care on the go as well.
Pros:
This set works well for all hair types — mature strands and color-treated styles included
Full versions are available if you'd like to continue the high-end hair care once you return home
Cons:
This travel shampoo and conditioner has a high price point
The size is smaller than most travel containers
HiBar Shampoo and Conditioner Set
Ditch bottles altogether with these all-natural shampoo and conditioner bars.
Measuring out exactly three ounces for airplane travel can be a pain. With these unique travel shampoo and conditioner bars from HiBar, you can have high-quality hair care without packing a single liquid in your bag.
These bars are eco-friendly as they don't include any plastic packaging, and they're made of all-natural ingredients, too. They're safe for all types of hair and free of parabens, phthalates, sulfates, and silicones. Three versions are available depending on your specific treatment goals — whether you're looking to maintain, moisturize, or volumize your tresses, you'll find one to meet your needs.
Pros:
These are small and easy to pack, but they last as long as a 16-ounce bottle of liquid shampoo or conditioner
They're designed ergonomically for easy use
Cons:
The price is higher than most travel-sized products, but they last much longer, too
Frequently Asked Questions
Q: Which travel shampoos and conditioners are best for long trips?
A: For longer trips, you may want to try a pack of multiple small bottles or solid bars so that you don't need to worry about traveling with large containers of liquids.
Q: Which products can I take in my carry-on bag?
A: Anything under the TSA guidelines — around three ounces in size or less. Solid options are fine as well since they do not need to adhere to the liquid rule enforced by airlines today.