The Best Toothbrush Cases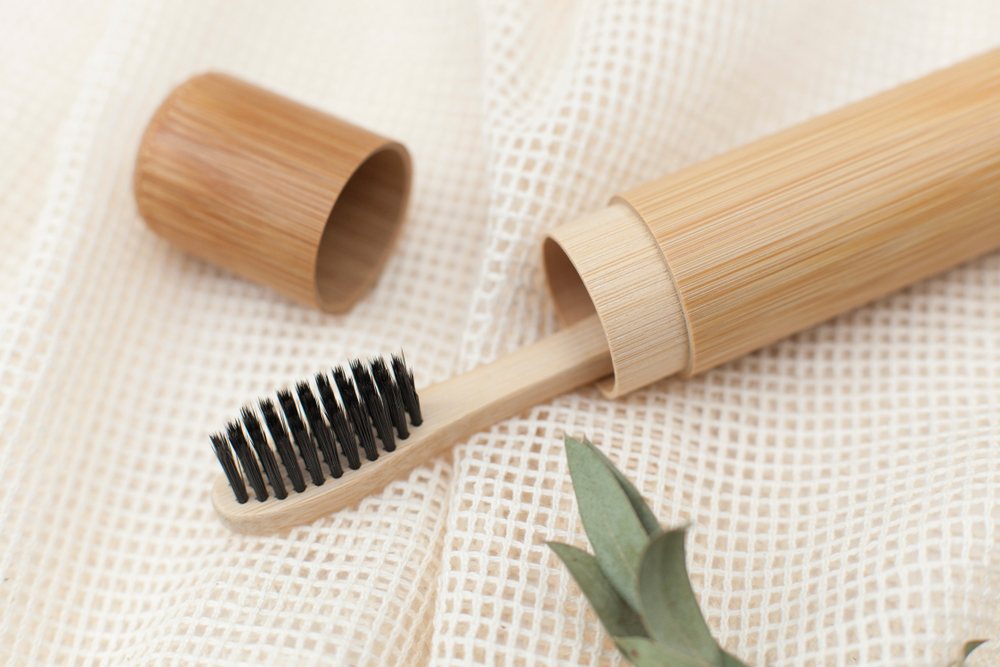 Keeping your toothbrush protected from the tolls of travel is effortless with the help of a simple toothbrush case. These nifty devices can take the form of long plastic tubes which house the entire toothbrush or compact caps that encase the bristles in a sealed container. Whichever one you choose, toothbrush holders cut down on disposable plastic bags when you're traveling and protect your gums from bacteria, no matter where you are. Our top cases are easily accessible and impeccably durable devices that will far outlast your brushes as the years go by.
V-Top Silicone Toothbrush Case Covers
These toothbrush cases are built to last through countless brush heads and dentist visits.
Keeping your toothbrush safe from the elements without clunky covers is easy as can be with V-Top. This unique silicone case cuts down on storage space by cradling the top of the toothbrush and nothing more. While the case is not watertight, it is incredibly convenient due to its push-to-cover design that's applied or removed instantly. The added airflow promotes evaporation to help stop bacteria in their tracks. Whether you're stocking up for a trip or flagging your specific home brush, V-Top's products are cleaned with ease and make all the difference in your dental hygiene.
Pros:
Because V-Top has constructed these cases from food-grade materials, they're free of harsh chemicals.
We appreciate that these toothbrush cases are flexible enough to accommodate many different sizes and shapes of toothbrush heads.
Cons:
These toothbrush cases aren't available as a set of one single colorway.
Nexcurio Breathable Toothbrush Holder
When you're far from home, this case promises to protect and preserve no matter where the road takes you.
If you're looking for full-body protection in the bottom of suitcases, cabinets, or bathroom drawers, Nexcurio's Toothbrush Holder makes bushing a breeze. This four-pack of cases features a soft color spectrum of pink, tan, green, and blue, leaving a choice every family member will love. If you're going solo, this batch will let you keep an emergency pair in your luggage, camping gear, and office without having to worry about moisture buildup. The case's synthetic polymer and wheat straw construction make for a durable, breathable build that's further aided by two ventilation holes. All in all, if you don't want your bristles crushed or dirtied, Nexcurio will take care of your pearly whites protector in any environment.
Pros:
Because of its high-quality construction, this case is both durable and eco-friendly.
This case is conveniently dish-washer friendly, and so allows for easy cleaning.
Cons:
This toothbrush case will only fit manual brushes.
DenTek Animal Toothbrush Cover
Establish healthy, life-long habits with your kids using these toothbrush covers.
DenTek's Animal Toothbrush Covers are the parental preference because of their fun designs and ultimate coverage. Although you won't choose your specific animal kingdom, the pack comes with four cuddly creatures boasting flip-open chest compartments. Each collection features a combination of turtles, cats, dogs, and more to bring smiles to your kids' faces in more than one way. Our hands-down favorite feature is the suction cup backing that makes DenTek accessible on practically every surface. If you want to show your young ones the importance of proper hygiene, the Animal Toothbrush Cover is an adorable first step.
Pros:
The design of these toothbrush cases is cute and unique, encouraging kids to use them.
These cases' powerful suction cups can withstand water splashes and hold toothbrushes on many different surfaces.
Cons:
These toothbrush cases aren't available as a set of one single animal.
V-Top Travel Toothbrush Head Covers
These covers are the ideal companion for large families or active households with dedicated brushes for travel and home use.
Dentists' offices, children, and adults agree that the ingenious Travel Toothbrush Headcovers by V-Top take the stress out of travel and the grime out of your smile. The semi-opaque headcovers are offered in five color shades and feature a side latch for securing the head. The bottom hole is wide enough to house both electric heads and full manual brushes with ease. While this pack of twenty may seem like overkill, we like them as quick replacements you can store anywhere just in case you find yourself without.  This perfect track companion requires only a pinch to open, and unlike some competitors, locks tight for travel without tension.
Pros:
Users will appreciate how the design of these cases makes them easier to clean than other models.
If you're looking for a lot of toothbrush cases for a little bit of money, this pack is for you.
Cons:
These toothbrush cases are not as sturdy as other models.
Our Tips and Tricks
You might be wondering if you need a toothbrush case. The primary benefits of a case are in using it during travel. A case protects the head of your toothbrush from both damage and dirt. Although you can use a case for your toothbrush all the time, you need to make sure of a few things. First, it's important to fully dry your toothbrush before covering it. This prevents your toothbrush from growing bacteria or mold. Second, you should typically store your toothbrush in an upright position. This avoids the bristles of your toothbrush from being accidentally bent or twisted in the case during storage. Finally, you need to clean your case at least once very two weeks. If you follow these practices, you'll be well on your way to improving your dental hygiene through the use of a toothbrush case.
Frequently Asked Questions
How often should I sanitize my toothbrush?
Sanitizing your toothbrush is a helpful way to cut back on trips to the dentist in addition to your daily oral health regimen. Toothbrush sanitization is concerned primarily with eliminating microorganisms and bacteria. We can eliminate both of these causes of bad breath and gum disease with daily care before and after brushing. If you want a mess-free option, ultraviolet sanitization bulbs can clean your brush in its stand, while a soak in mouthwash or run through the dishwasher appears to have similar effects.
When should I replace my toothbrush?
To begin, toothbrushes should be used no less than twice a day for around five minutes total. When adhering to this recommended schedule, it is advisable to replace toothbrushes every three months. Toothbrush bristles have been proven to lose their efficacy after this time period regardless of proper technique. While worn-out bristles will ultimately lead to plaque buildup and tooth decay, it's also recommended to replace brushes when family members are ill to stop the bacterial spread in its tracks.
About the Author
About the Site
TotalBeauty
Since 2007, TotalBeauty has been committed to helping millions of people find the right makeup, skincare, and haircare products for their needs. Our experts know what works best for every face shape, skin type, hair type, and more. They are here to share that knowledge with everyone looking to upgrade their beauty routines or try something new.