The Best Tea Tree Body Wash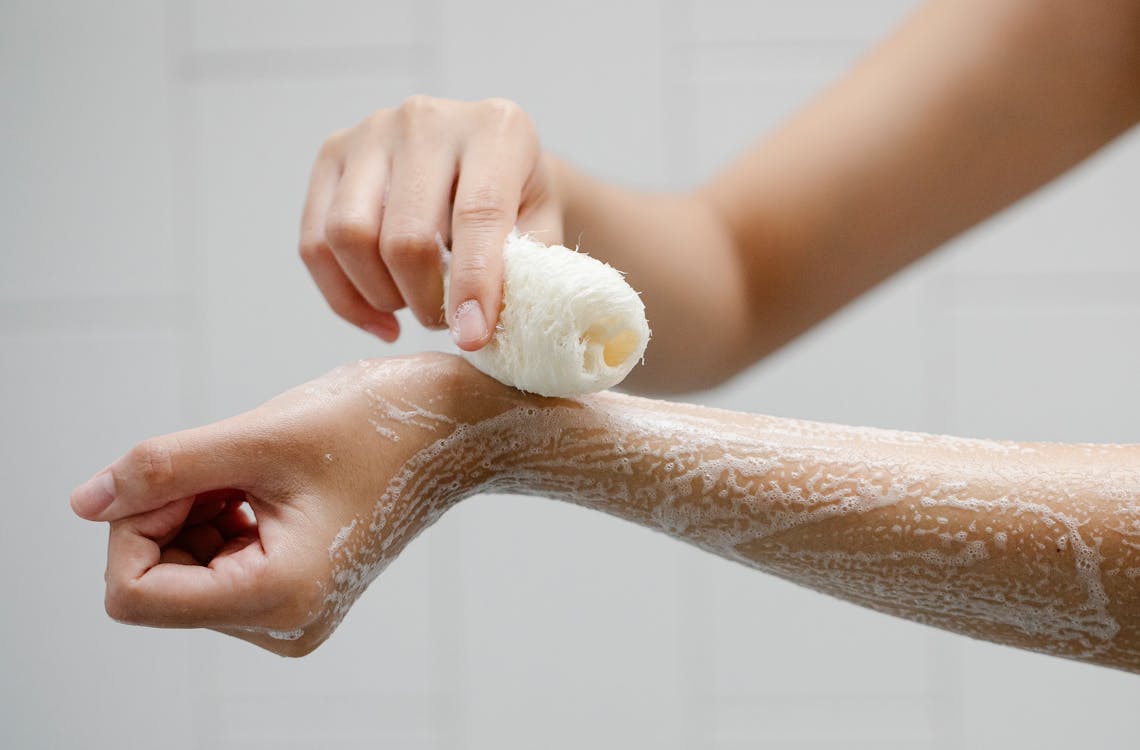 Boasting antibacterial, antifungal, and anti-inflammatory properties, tea tree oil can be a pretty powerful addition to your skincare routine. This refreshing essential oil can help clear up acne and reduce the appearance of scarring or an uneven skin tone. But messing around with essential oils can be intimidating for the uninitiated. That's why we love the bounty of body washes infused with tea tree oil that cut out the middleman. We've scoured the market to find our favorite tea tree body washes and help you narrow down your search so that you can get glowing.
What to Look For
While researching the best tea tree body washes, we focused on the quality of the formula, the scent, and any additional nourishing ingredients. Because what we put on our skin matters, we wanted to ensure that you'd be using a product that wouldn't irritate your skin but boost its natural beauty and vitality. For example, Botanic Hearth's Tea Tree Body Wash has a powerful scent and contains pure, natural tea tree oil. However, it can be a bit drying. If you need more nourishing ingredients along with your tea tree oil, Dr. Teal's Ultra Moisturizing Body Wash is another favorite since the addition of shea butter ensures your skin is left feeling hydrated. Check out our reviews below for a closer look at the rest of our favorite tea tree body washes.
Botanic Hearth Tea Tree Body Wash
This highly effective tea tree oil body wash can work wonders for problem skin.
Although this pick from Botanic Hearth is advertised as a body wash, it's actually so much more. Boasting the ability to help with a variety of common skin ailments, this naturally derived wash will soothe irritated skin, leaving behind a healthy glow. Made without harmful chemicals and artificial colors, this blend is about as pure as it gets. And because of tea tree oil's tough antimicrobial properties, you can use this body wash to combat athlete's foot, toenail issues, and other common skin complaints.
Pros:
This body wash is made with completely pure tea tree oil, so it works well on eczema, irritated skin, and other skin flare-ups.
Tea tree oil can help fight off lice, and because this product is pure, it makes a great addition to tea tree oil shampoos for more protection.
Cons:
Although this may protect against a variety of ailments, it's not meant for those with ultra-sensitive skin since it can be a bit drying.
Renpure Original Tea Tree Oil Moisturizing Body Wash
This formula's blend of tea tree and mint will leave you and your skin feeling refreshed.
Scents are powerful, and the right combination can even help alter your mood. Take, for example, tea tree oil and mint. Because of their refreshing, uplighting scents, the blend of the two can work to re-energize and uplift when you're feeling a bit blah. And because this body wash is infused with vitamin E and other calming, nourishing ingredients, your skin will feel clean and soothed after use. It's an effect that we can't get enough of.
Pros:
We love how clean this product is — it contains zero harsh chemicals or ingredients and is derived purely from plants without cruelty to animals in the process.
Tea tree oil can sometimes dry out skin, but because this product contains other, more gentle ingredients too, this body wash is more moisturizing.
Cons:
The pump can be a hassle to open, and it doesn't re-lock easily, making it tricky to travel with.
Era Organics Tea Tree Oil Face Cleanser
This gentle body wash works well on irritated, acne-prone skin on your face and body.
We love when a product can be used on more than just one part of your skin. While body wash can often be too harsh for more gentle facial skin, this particular product works well as a combo wash for both body and face. Containing a bounty of powerhouse of ingredients like aloe vera, dandelion root, burdock, and more, this potent blend works well as a robust, invigorating cleanser for face and body. But because it also contains gentle, organic ingredients, it's not too harsh on your skin.
Pros:
This formula is ideal for acne-prone skin since it contains salicylic acid along with tea tree oil.
We love that this contains a natural ingredient derived from the Larch tree that nourishes, moisturizes, and can even fight against fine lines.
Cons:
This wash can be a bit drying for those with combination skin, so be sure to use it with extra moisturizer after washing.
Dr. Bronner's Pure-Castile Liquid Soap
This all-in-one liquid soap can be used as a body wash, shampoo, laundry detergent, household cleaner, and more.
Known for their all-in-one products, Dr. Bronner's is perhaps the go-to when it comes to tea tree oil combination products. Gentle, moisturizing, and powerful, this liquid soap can be used for just about anything. Use it on your hair, skin, laundry, pets, or even your floors and dishes. So what does that mean for using on your skin? Surprisingly, this soap can leave dandruff-prone and more irritated scalps healthy and skin feeling refreshed and clean after just one wash.
Pros:
Although we don't want everything in our lives smelling like tea tree oil, the fact that you can use this for laundry detergent and household cleaning means having to purchase far fewer products overall.
Because this is so highly concentrated, a little bit of this product goes a long way.
Cons:
Be sure to follow up with a more nourishing moisturizer after use, as the tea tree tends to dry out skin if used frequently.
Dr. Teal's Ultra Moisturizing Body Wash
We love this body wash with nourishing shea butter and other essential vitamins that will leave skin hydrated and smooth.
While we love tea tree oil for a variety of reasons, the fact of the matter is that it can be a bit drying. That's why we love this body wash from Dr. Teal's. Infused with ultra-moisturizing and healing shea butter, aloe vera, and vitamin E, this blend will leave your skin feeling refreshed yet smothered in hydrating goodness. And while we appreciate tea tree oil on its own, the addition of spearmint and eucalyptus essential oils brings this natural scent to a whole new level of refreshing.
Pros:
This body wash contains Epsom salts, which may help to further relaxation and relief thanks to the readily available magnesium present in Epsom salts.
Thanks to the eucalyptus and spearmint, this is a potent blend for clearing out sinuses and easing headaches.
Cons:
This scent is better for those who prefer a more masculine, non-floral scent.
Frequently Asked Questions
Is tea tree oil good for sensitive skin?
Tea tree oil is excellent for various skin types, but it can sometimes be a bit too much on sensitive skin. It's highly potent and can often irritate those with extra sensitive skin. If you want to hop on the tea tree train, we suggest choosing a product designed for sensitive skin and testing a spot first before committing to an all-over scrub-down.
How often should you use tea tree body wash?
Because tea tree oil can sometimes irritate more sensitive skin, it may be best to use tea tree body wash a couple of times a week at most. For those with less sensitive skin, it is fine to use it more regularly.
About the Author
Why Trust Us
Since 2007, TotalBeauty has been committed to helping millions of people find the right makeup, skincare, and haircare products for their needs. Our experts know what works best for every face shape, skin type, hair type, and more. They are here to share that knowledge with everyone looking to upgrade their beauty routines or try something new.