The Best Tanning Lotions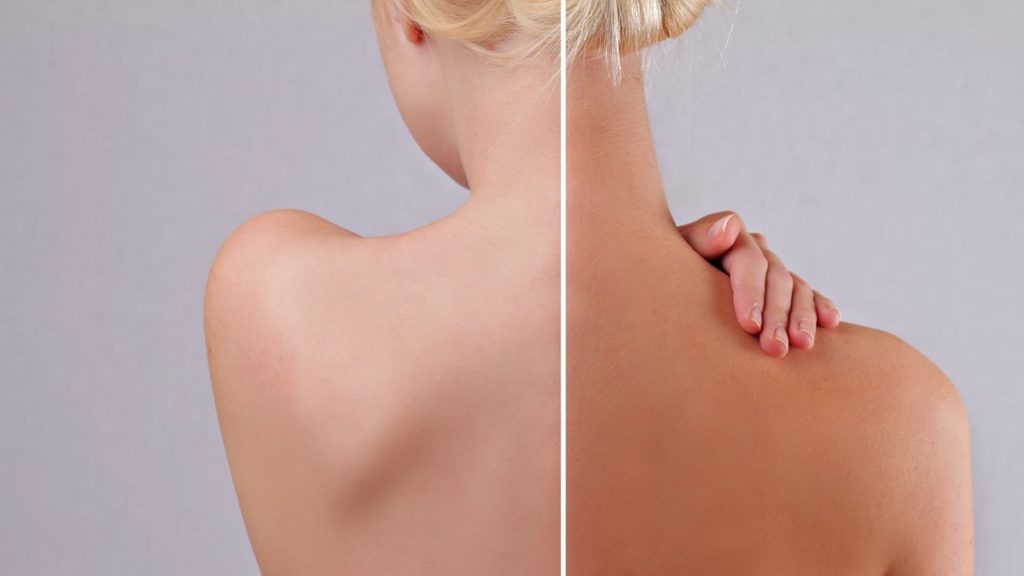 We all love that sun-kissed skin look, but using sunbeds and tanning in the sun too often can lead to premature aging, sunspots, and dehydrated skin. Luckily, thanks to sunless tanning lotions and tan enhancers, you can still enjoy bronzed skin without too much sun.
There are so many products on the market and an equal number of factors to consider when making your choice, such as the ingredients used, the price, and the depth and longevity of the tan it produces. There are also organic and cruelty-free options.
To help you decide, we've compiled a list of our favorite tanning lotions to help you find the best one for you.

Best Choice
Vegan and cruelty-free Beauty by Earth tanning lotion results in a natural-looking tan. It's made from all-natural ingredients, including organic coconut oil, shea butter, and Japanese green tea.
Pros:
You'll enjoy the even-looking, streak-free tan you get with this lotion. We love that it doesn't contain parabens and phthalates and is made from pure ingredients. This cream has a thick sun screen-like consistency, goes on white for easier application, and takes about fifteen minutes to dry completely. Most customers appreciate the light vanilla and coconut scents and we noticed that it doesn't have a strong chemical smell. It also doesn't stain the sheets, which is a bonus. The tan it produces lasts three days.
Cons:
Some buyers find this cream too greasy and were dissatisfied with how long it takes to be absorbed by the skin. You need to work to blend it in and some users felt it was too much effort to apply. The resulting color is not a very dark shade, so this tanning lotion is not for you if you want a darker look.
Best Organic
If you love all things coconut, then you'll love the Ed Hardy Coconut Kisses tanning lotion. The tan-extending, super-hydrating lotion is comprised of coconut oil, coconut milk and coconut butter.
Pros:
This tanning lotion stimulates melanin formation, which helps to speed up your tan, so it's ideal if you want a dark tan. We enjoyed the fantastic coconut scent and non-greasy consistency of the lotion and found it absorbs quickly. It's packed with safflower seed oil, cocoa seed butter, and vitamin E to lock in moisture. Its best feature is that it offers many additional benefits, such as the color-fade shield–which also protects tattoos–and the BodyFit ingredient, which firms skin and reduces cellulite.
Cons:
If you're not fond of sweet scents, then you may find the fragrance of this tanning lotion too overpowering. We were disappointed that it doesn't contain any SPF, and some users find the product a little overpriced. Because it doesn't have a built-in bronzer, we found that the tanned look doesn't last very long unless you sit in the sun or under a sunbed.
Best DHA-Free
The Devoted Creations Somewhere on a Beach dark tanning lotion's tropical fragrance transports you straight to the seaside. It's also infused with coconut and walnut oils to provide intense hydration.
Pros:
If you want to get dark fast, then this is the lotion for you. The DHA-free bronzer contains tan enhancers that will leave you with smooth, even, hydrated skin. It contains skin-nourishing ingredients, including anti-aging peptides that regulate cell activity and recondition collagen and lead to a reduction in wrinkles. We found this lotion goes on smoothly and absorbs easily, and we like that it doesn't leave a residue on the skin. This self-tanner is pricey, but definitely worth it.
Cons:
Our biggest dissatisfaction with this product is that it doesn't include protection from UV exposure, so you need to apply sunscreen. We would prefer if it had a built-in SPF. Some users experience skin reactions and breakouts, as well as itchy skin, when using the product, so it's not suitable for people with very sensitive skin.
Best Fast-Acting
The natural, vegan Hempz Dark Tan Maximizer is made with 100% pure hemp oil. It's ideal for people who are sensitive to additives and chemicals as it's paraben- and gluten-free and contains no fragrance
Pros:
As a tan accelerator, this lotion boosts melanin production in the skin and is therefore excellent for use with a tanning bed. Its ingredients include oatmeal to comfort and soothe, and mango seed butter to hydrate. We love that this bronzer is odorless and completely hypoallergenic. The fact that it's cruelty-free is a great bonus, too. We found the texture lightweight and easily absorbed, and it left our skin feeling moist and shiny. It works especially well on people with fair skin.
Cons:
We were disappointed with the packaging of this tanning lotion; it would benefit from a brighter, more appealing bottle. While fair-skinned users loved their results, some customers found it didn't enhance their tan enough and definitely didn't make their skin very dark. It's also not waterproof, so if you use it outdoors near water, you'll have to reapply often, and it doesn't contain any SPF.
What Really Matters?
Your End Goal
The first step in determining your ideal tanning lotion is deciding whether you want a sunless bronzer or a tan enhancer and how quickly you want to tan. Sunless tanners come in various shades, from light to dark, and can either provide instant results or be used to gradually build up a tan. Sunbeds provide longer-lasting tans and take longer to develop, but you can boost your sunbed tan with bronzers and enhancers.
Choosing Your Method
There are various types of tan enhancers, including tingle lotions, bronzers, cooling lotions, shimmers, maximizers, intensifiers, and accelerators. Finding the right product is a process of trial and error; you'll need to experiment with many different brands and enhancers to find the right one for you. Try and get a sample so that you can try before you buy. Bronzers are the most popular tan enhancers and give you an instantly-tanned look with little effort. Accelerators are ideal for fairer-skinned people and contain moisturizers to promote the tanning process. Maximizers are for people who already have quite a good tan but want to develop it further. Coolants help you stay cool so you can tan for longer and tingle lotions speed up circulation to increase tanning.
The Texture and Tone of Your Skin
If you have normal skin, then you can pick any tanning lotion; however, if you have sensitive skin or a fair skin tone, you need to be more careful about making your choice. People with sensitive skin should look out for gentle lotions that are hypoallergenic and that don't contain fragrances, parabens, and phthalates. Products with a lot of additives and heavy fragrance may cause a reaction in your skin. Similarly, fair-skinned tanners need to be aware of using lotions that are too dark for their skin; otherwise, you'll end up looking orange.
FAQs
Can tanning lotion cause cancer?
Tanning lotion on its own isn't known to cause cancer; however, tan accelerators used in conjunction with sunbeds or tanning can damage the skin and ultimately may lead to skin cancer. When skin is exposed to UV light, it increases its production of a pigment called melanin, which protects the skin. Overproduction of melanin is a sign of cell damage, which can put you at risk of getting skin cancer and accelerates aging and wrinkles. If you're tanning frequently, self-tanning lotions that don't require a sunbed are recommended over tan accelerators.
What is tingle tanning lotion?
Tingle tanning lotion is a more intense version of a regular tanning lotion and is generally used by frequent tanners to further boost their tans. Tingle lotion is formulated to increase the circulation of oxygen and blood to the skin's surface, which in turn increases the amount of melanin produced by the skin. The more melanin your skin makes, the darker your skin will look. Ingredients such as methyl nicotinate and benzyl nicotinate are used to increase the circulation and that is what gives users that tingling sensation. Tingle lotions also contain super-moisturizers to further enhance tanning, such as tea extracts and certain essential oils. If you have sensitive skin or a low pain tolerance, it's best to avoid tingle lotions.
Do I need to use a tanning lotion on a sunbed?
It's not essential to use a tanning lotion when using a sunbed, but it's definitely beneficial. Tanning lotion protects your skin from unnecessary damage and nourishes it, too. Your tan will also last longer if you use a tanning lotion, and moisturized skin tans much better than dry skin because dry skin reflects UV light. Also, if your skin is too dry, your tan will look patchy.