The Best Spiral Bobby Pins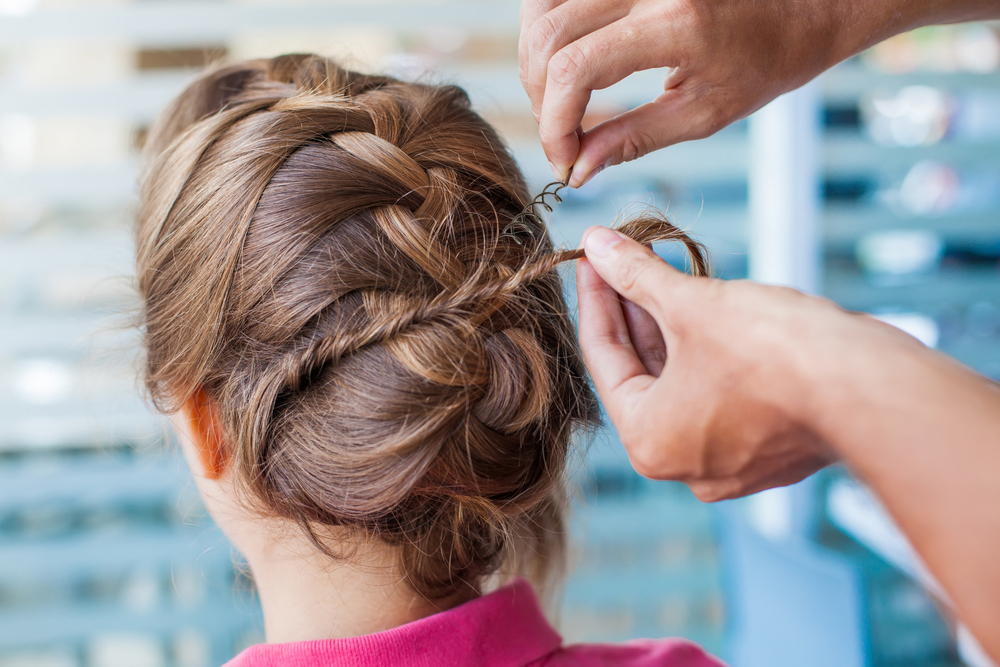 Who needs boring ol' bobby pins when you could be using cool spiral bobby pins instead? If you're tired of dealing with stick-straight, old-fashioned bobby pins that hurt your scalp, it's time to get acquainted with spiral pins. These trendy, of-the-moment hair accessories are awesome for creating gorgeous ponytails, French twists, updos, and more. They're easier to use than regular bobby pins, and they also create longer-lasting hairstyles. So, what are you waiting for? Improve your 'do today with one of the spiral bobby pins on this list.
Hawwwy Spiral Bobby Pins
Easy to use and oh-so-adorable, these Hawwwy pins are an easy pick for best overall.
If you're still using the same old bobby pins that you did in junior high, it's time to invest in Hawwwy Spiral Bobby Pins. These comfy, easy-to-use, adorable hairpins are your one-stop shop for all the fun hairdos that you've been meaning to try, but maybe have felt too intimidated to do so. These spin pins are crafted from a lightweight-yet-sturdy metal alloy, and they're much more durable than other types of hairpins. And, just two to three pins do the work of over 20 bobby pins, so you won't feel like your head is a pincushion (yikes). Spin these adorable spin pins into your hair and enjoy an all-day updo, a sleek bun, an elegant braid, or a French twist – whatever your heart desires.
Pros:
The secret to all the cute hairstyles you've been dying to try, from the messy bun to the half-updo
Made from high-quality, rust-resistant alloy
These pins maintain a solid grip on your hair without pinching or digging into your scalp
You only have to use two to three pins to achieve your preferred style
Cons:
It would be fun if these came in colors other than black and brown
Goody Simple Style Spin Pin
These Goody pins offer a sturdy grip without hurting your scalp.
With the Goody Simple Style Spin Pins, it's easy as pie to create an adorable French braid, topknot, or loose, messy bun – and you don't even have to hurt your scalp in the process. These pins offer a firm, solid grip on your head so that your hairstyle lasts as long as possible. That said, they're also supremely comfortable (unlike some other hairpins that we won't name). Each spin pin does the work of 20 bobby pins, and these accessories are fabulous for all hair types. They slide in and out easily, no matter how curly or straight your hair is.
Pros:
These offer a very firm grip on your head so that your style lasts all day, but they're also very comfortable
They slide in and out easily without poking you
Well-suited for all hair types
Simple, classic style
Cons:
It would be nice if more pins came in a single pack so that you didn't have to buy multiple unless you wanted to
Aoyoho Spiral Bobby Pins
Considering how many hair pins you get in this Aoyoho kit, this product is a steal of a deal.
If you're shopping on a budget, you don't need to spend oodles of cash on hairpins – just get the Aoyoho Spiral Bobby Pins. You get a whopping 50 spiral bobby pins in one pack for an excellent price. And, these super-cute pins are easy to screw into your 'do without scratching up your scalp or catching any stray hairs. These pins are strong, reliable, and completely reusable, unlike most bobby pins, which tend to warp and twist with each use.
Pros:
Truly excellent value, considering that you get so many bobby pins in one
Super high-quality for the price
More reusable than most; they don't warp or twist with use
Easy to screw in and slide out
Made of non-scratch materials
Cons:
They're just a teeny bit longer than we'd like
eBoot Spiral Hair Pins
Although most spiral pins work well with all hair types, these eBoot pins are a cut above the rest.
Hate wearing bobby pins because of the way they jab at your skin and generally feel kind of icky on your scalp? The eBoot Spiral Hair Pins are here for you. No matter what your hair type is, be it stick-straight, coarse and curly, or thick and frizzy, these bobby pins work wonders on your mane. Get an extra-voluminous bun, adorable Heidi braids, or a chic low pony in mere seconds when you use these pins. They're also made of a rose gold alloy, so they're more unique-looking than most.
Pros:
These work incredibly well on all hair types
They don't scratch your scalp
Won't pull or snag your hair
Very easy to apply
Made of cute rose gold alloy
Cons:
After several uses, you may notice that a few spirals are a little out of whack
Frequently Asked Questions
How should I style my hair using spiral bobby pins?
Spiral bobby pins are great for helping you achieve all kinds of cute hairstyles, from ballerina buns to braids to half-updos. What's more, they don't pull your hair or stick to your scalp like regular bobby pins do, which is always a plus.
Do spiral bobby pins work with any hair texture or type?
One of the best things about spiral bobby pins is that, yes, no matter what your hair texture is – from super-straight to thick and curly – these pins will work on your hair. This is true regardless of length, too; if you have short hair, you can still use a few spiral bobby pins to spruce up your look by creating a twist or braid.