The Best Smart Mirrors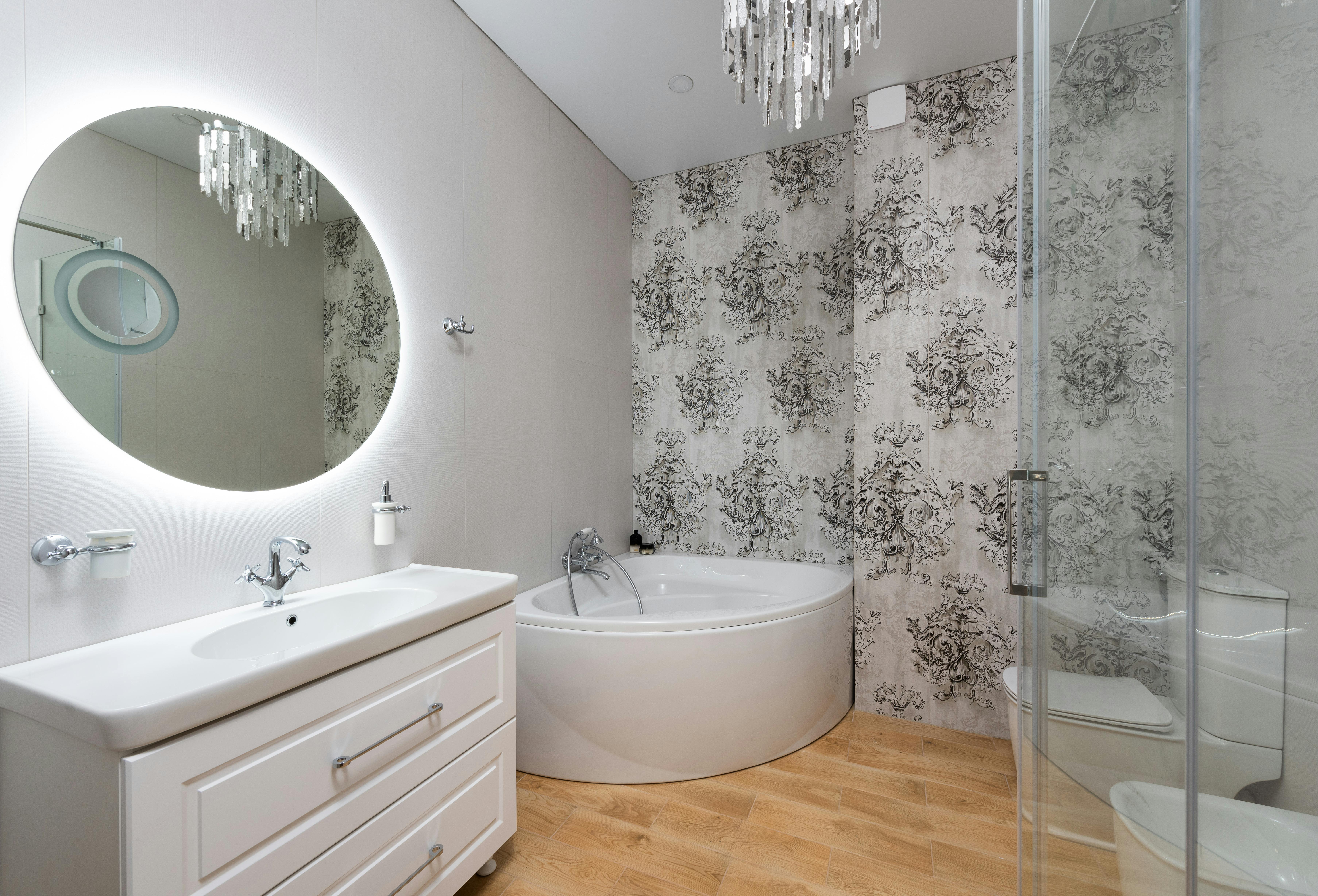 If you want to feel more organized and streamlined as you go about your day, a smart mirror is the way to go. Aside from showing you a drop-dead gorgeous reflection, a smart mirror can also connect you to the internet to connect you to the outside world. Often, they also feature dimmable lights and other useful features. Thing is, there are so many smart mirrors on the market that it can be tough knowing which is right for you. Not sure how to select the right mirror for your needs? You've come to the right place. In order to find the best smart mirrors on the market, we asked ourselves three questions: Will this smart mirror's components, such as the touchscreen, facilitate a good user experience? Are the mirror's features truly useful? Is it worth the price? With those criteria in mind, we landed on a few finalists. Our favorite was LyteSho's LED bathroom mirror, which stops just short of being a personal assistant thanks to the news updates, traffic reports, and weather forecasts it provides. Its anti-fog technology, receptive touchscreen, and energy-efficient lights helped win us over, too. But LyteSho isn't the only show in town. Cool2day's smart mirror impressed us with the quality of its components and the superiority of its lighting features; in fact, few other smart mirrors can be dimmed with such control as this one. To learn about the rest of our favorites and why we liked each of them so much, simply read on.
LyteSho LED Bathroom Mirror
This smart mirror does it all.
What if, when you walked into the bathroom every morning, your mirror gave you all your desired news updates, plus the day's weather forecast and traffic reports? Get ready to streamline your life with this mirror from LyteSho, which does all that and more. This high-tech mirror has three dimmable light colors, so you can take your pick from white, natural, and warm tones. The anti-fog technology is a nice plus, as is the easy-to-use touchscreen. And, we love how easy this mirror is to install.
Pros:
If you've been looking for a smart mirror that can be displayed as a horizontal wall mirror or a full-body vertical mirror, this is your pick. We appreciate the versatility this offers — especially if you might move the mirror to a different location in the future.
Unlike some smart mirrors, this one features a touchscreen that is very responsive. This is essential to a good smart mirror because if the screen is no good, you won't enjoy interfacing with it.
Cons:
It's not bright enough to be the only light source in the bathroom, but for most people, that's a non-issue.
Cool2day LED Bathroom Mirror
Don't settle for less-than-ideal lighting when you can get this mirror instead.
When you're getting ready in the morning, it's important to have just the right amount of light. Enter this super-nifty LED bathroom mirror from Cool2day, which offers awesome dimming and lighting features. You can adjust the dimmer to achieve the exact level of brightness you want with the simple touch of a button. This elegant-looking mirror is also designed with an anti-fog film. On top of that, it's highly durable and comes wrapped in multiple layers, which helps reduce the risk of it getting broken in transit.
Pros:
Because it's fog-resistant and waterproof, it provides a clear image even after a steamy shower. That means you won't need to wait a few minutes after showering to be able to use the mirror.
It isn't cheap, but that's reflected in the quality of the components. This mirror is made of high-quality, durable glass and aluminum, so it's the real deal.
Cons:
It definitely is on the pricey end, but that's mostly due to the high-quality construction.
Butylux Bathroom Mirror
Take all the steamy showers you want without worrying about your mirror getting fogged up.
Are you tired of waiting for your bathroom mirror to un-fog after taking a hot shower? Get Butylux's smart bathroom mirror, which comes equipped with exceptional anti-fog functionality. You can count on this mirror to provide a crystal-clear reflection no matter how much you like to steam up your bathroom. It's also waterproof, has a super-sensitive touch switch and awesome lighting settings, and can be hung either horizontally or vertically.
Pros:
We love that the color temperature can switch from a soothing 3000k warm white to an invigorating 6000k daylight.
This is another mirror that can be oriented horizontally and vertically. If you plan on moving in the near future, this mirror's versatility could make it much easier to fit in your new home.
Cons:
It would be nice if this mirror was offered in more sizes.
Fenchilin Hollywood Mirror
When you're getting ready to go out, natural lighting is key, which is why you need this mirror in your life.
The next best thing to natural lighting is the Fenchilin Hollywood mirror. Applying your makeup and skincare products is a total breeze thanks to this mirror, with its fully adjustable brightness settings that provide you with a clean, bright reflection. It's also solidly designed, with an ultra-responsive smart touchscreen and top-quality LED bulbs that boast a 50,000 hour+ lifespan.
Pros:
We all know how dispiriting it can be to look in the mirror when we're under the glow of harsh, unnatural lighting. This mirror's natural lighting, on the other hand, is akin to the real thing.
While a lack of touchscreen sensitivity is a common complaint about certain smart mirrors, some of the competitors' touchscreens are far too responsive, which can be equally frustrating. The smart touch control on this mirror offers just the right amount of sensitivity, making it a pleasure to use.
Cons:
The packaging for this mirror could be improved, but as long as it doesn't arrive damaged, this isn't an issue.
Bonnlo Dimmable LED Mirror
Considering how many sizes there are to choose from with this mirror, it's easy to get the exact right fit for your home.
This classic, stylish mirror has supreme anti-fog functionality and dimmable light settings, ranging from a natural daytime light (perfect for applying makeup, shaving, or styling your hair) to super-bright light. And, we're big fans of the fact that this versatile mirror looks equally great in your bathroom as it does in your bedroom, hallway, and anywhere else you decide to put it.
Pros:
We love being able to choose from various sizes with this mirror to get the one that fits perfectly.
Some smart mirrors can be a real pain to set up, but this one's installation is fairly simple.
Cons:
You have to be careful not to place anything too hot or cold against the glass surface or it could shatter.
Frequently Asked Questions
Who needs a smart mirror?
If you love having useful information at the ready without needing to open apps or do anything else, a smart mirror can come in handy. Smart mirrors can help simplify your day-to-day living and make everything feel more streamlined.
Can I sync my phone to my smart mirror?
Yes, some smart mirrors are Android- and iPhone-compatible. Some mirrors even provide access to Siri. Be sure to check your product's label before purchasing to ensure that it can connect to your specific phone.
Why Trust Us
Since 2007, TotalBeauty has been committed to helping millions of people find the right makeup, skincare, and haircare products for their needs. Our experts know what works best for every face shape, skin type, hair type, and more. They are here to share that knowledge with everyone looking to upgrade their beauty routines or try something new.