The Best Skin Tag Removers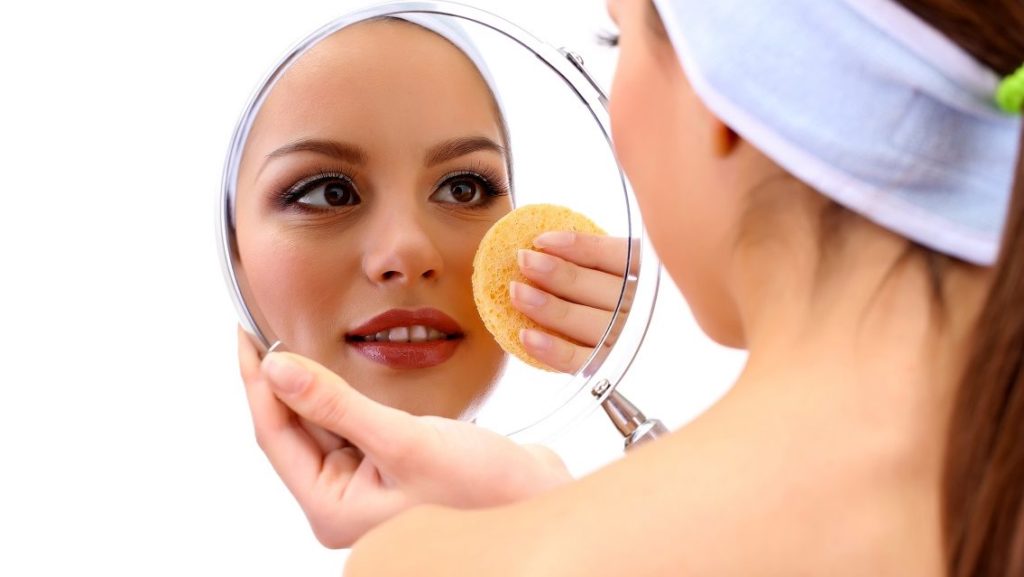 Skin tags are small pieces of skin that hang from your body. They can appear anywhere, sometimes making them both troublesome and unsightly. Skin tags grow where clusters of collagen and blood vessels become trapped. There is little that you can do to prevent skin tags from appearing. Though they are often harmless, you might be eager to remove them. To give you better insight into how simple skin tag removal can be, we have put together this guide to the best skin tag removers for you.
Amada Pure Mole Corrector & Skin Tag Remover
With this one, it's simple: you're getting one of the best natural skin tag removers on the market.
Pros:
Coming in as our top pick, this product is efficient in removing skin tags, and better still, it does it quickly. Thanks to the combination of natural ingredients, the skin around the removed skin tag will heal quickly. You can speed up the healing process with the healing lotion included within the box. The addition of the lotion is something that makes this product stand out against its competitors.
Cons:
Despite being a natural product, you still need to take care when applying it to your skin. As the instructions state, you should only apply directly to the skin tag. Otherwise, you may experience burning on the surrounding skin.
Micro TagBand's skin tag removal kit is a quick and easy way to help you remove your skin tags. Using tiny rubber bands to suffocate the skin tags, it works incredibly well in most situations.
Micro TagBand Skin Tag Remover Device
When it comes to quickly removing skin tags, Micro TagBand's auto skin tag remover is the best of the bunch. In most cases you will see results in days.
Pros:
Manually removing skin tags is made easy with this tag removal kit. Using the cone applicator, you can attach a small rubber band to your skin tag. The cone applicator cuts of the blood supply to your skin tag, causing it to fall off in a matter of days. Despite how it may sound, the process is pain-free. Whilst the band is on you may feel some slight sensation on the skin tag, but this sensation just means it is working. During this time, the skin tag will also start to turn a dark color and reduce in size.
Cons:
Applying the skin tag remover to certain areas of the body might be tricky. In these cases, you should ask for someone to help you. As stated, the micro skin tag remover is only for small to medium-sized skin tags. So, you should check which size you require ahead of time.
Micro TagBand Auto
When it comes to smaller skin tags, HaloDerm's mole & skin corrector is the best choice. Better yet, it is safe for all skin types and can be used on sensitive areas such as your face.
Pros:
Micro TagBand's auto skin tag remover is great for small to medium skin tags. It involves using a tiny rubber band onto the skin tag to cut off blood flow, allowing it to fall off and begin to heal. It is suitable for all areas of your body, besides your eyes. In most cases, the product is fast-acting and you will see your skin tag fall off in just a few days. Better still, the applicator makes it very quick and easy to apply.
Cons:
As the rubber bands are cutting off blood flow, you may feel some discomfort. Or in extreme cases some small amount of pain. But as the product works so quickly, it is a reasonable trade-off.
Ariella Mole and Skin Tag Remover and Repair Lotion Set
Micro TagBand's skin tag removal kit is a quick and easy way to help you remove your skin tags. Using tiny rubber bands to suffocate the skin tags, it works incredibly well in most situations.
Pros:
Whilst Ariella's skin tag remover takes slightly longer than other alternatives, it cleanly removes skin tags with no issue. The liquid application pen makes application quick and easy. The applicator is also suitable for all sizes of skin tags, as well as moles. It is, however, important to ensure that you only apply the solution directly to the skin tag itself and take care to avoid the surrounding skin. But the application pen helps to reduce any worry in this regard.
Cons:
Even though the liquid application pen is very easy to use, we don't recommend applying the solution around your eyes or near your lips. On occasion, the cream will drip and as such, is unsuitable to use on a sensitive area.
What Really Matters
Safety
Skin tags can be unsightly or slightly annoying, but rarely a health concern. Therefore, you don't want to create a health issue for yourself by using a product that damages your skin. Skin tag removers should safely and effectively remove a skin tag without pain, bleeding, or major scarring. If you are feeling pain during the application of a skin tag removal product, remove it immediately. If you are not sure whether or not you have a skin tag, check with your doctor first, as it can be dangerous to use a skin tag remover on something other than a skin tag. Lastly, make sure that your product is easy to store out of the way of children and contains a set of instructions on how to properly use it.
Natural Ingredients
Skin tag removers have innovatively incorporated natural products to give you a gentle, pain-free experience. Some skin tag removers contain skin healing properties such as chamomile and aloe vera to help prevent scarring. Furthermore, a natural product is generally better for the environment. If you are vegan or against animal cruelty, you may find that brands with natural and organic ethos are less likely to test on animals or use animal products in their skin tag removal kits.
Ease Of Use
Skin tags can be easy to remove, but only when you're using a safe and efficient product. Any skin tag remover you buy should be easy to use, with a set of instructions included. At no point should you be guessing how to use the skin tag remover, as guessing can be dangerous and leave scars or partially removed tags. Skin tag removers with easy to hold applicators are best. It should be the right size for your skin tag. The last thing you want is a skin tag that isn't fully removed because then you have to go through the whole process again. Therefore, make sure you fully understand how to hold and use your skin tag remover before trying it out.
What's In Right Now?
Natural skin tag removers are an increasingly popular solution to your skin tags. Natural ingredients give you a sense of ease when applying them to your body. Whilst they must still be applied carefully, to avoid burning your skin, they are far less worrisome than harmful chemicals. Many brands are moving towards natural only ingredients, giving you more choice when looking for a skin tag remover. Easy to apply products are also showing up far more often. Consumers are looking for a solution that they can apply with confidence. Products like application pens that apply a rubberband directly to the skin tag are a popular choice. These types of skin tag removers remove a lot of the stress from the process. As with most medical products, fast-acting methods are always preferable. With skin tags removers, fast-acting alternatives are not necessarily more harmful. Be on the lookout for products that state that they work in just a few days.
FAQs
Are skin tag removers dangerous?
As with any form of medicine, misuse can be dangerous. With skin tag removers it is incredibly important to follow the instructions to a tee. With cream or liquid-based skin tag removers, you should only apply directly to the skin tag itself. Even natural skin tag removers would be harmful to the surrounding skin if applied poorly. In many cases, it is helpful to apply a blocker to the skin such as Vaseline. The Vaseline will prevent the skin tag remover from spreading to the surrounding skin and causing any harm.
How long do skin tag removers take?
When it comes to skin tag removers, the time taken to remove your skin tags varies by product and your condition. But, on average, a skin tag remover will take between 3-7 days in order to achieve the results you are looking for. Certain skin tags might fall off within 24 hours of application. Whereas others might hold out through multiple treatments. The important thing is to remain consistent with the application as per the instructions. If a certain skin tag remover doesn't work for you, the next may provide a miracle.
Should I try a natural remedy instead?
Whilst there are many natural remedies to remove skin tags, we do not recommend them. Unless they have previously been recommended to you by a medical professional. For the most part, they are unfounded in medicine. In any case, they will take longer and are less effective than over the counter options or surgical procedures. If you are determined to remove your skin tags, it is best practice to treat them seriously. Choose a skin tag remover that suits your needs and maintain consistent treatment. One of the best ways to find a solution that suits you is to check reviews of similar cases beforehand.
Can I use a skin tag remover on my face?
Whilst it is possible to use a skin tag remover on your facial area, you should take precautions. Certain skin tag removers are liquid-based and may run or drip, which makes them unsuitable for skin tags near your eyes or lips. Whereas other skin tag removers use elastic bands and are safer to use in these areas. Though you should always be careful how you apply them regardless of the applicator. A good idea when applying skin tag removers is to apply Vaseline to the surrounding skin. The Vaseline will prevent the remover from touching your healthy skin.