The Best Skin Care Serums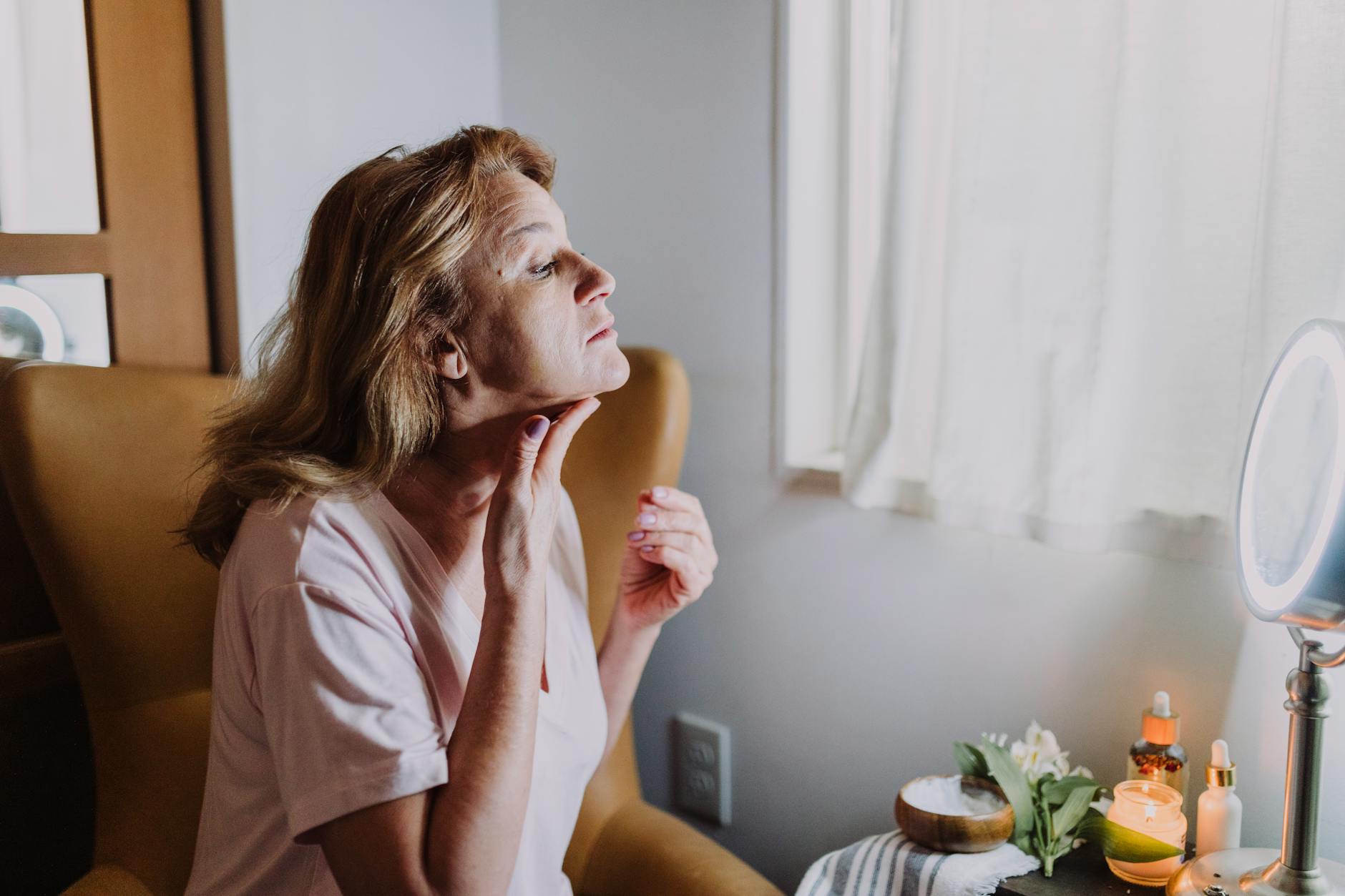 Finding the right type of skincare serum can be a little tricky, but once you do, you'll never go back to only using a cleanser and moisturizer again. Serums are powerful little workhorses that target whatever skin issues you're dealing with, including acne, aging, and dullness. If you're ready to really ramp up your skincare routine (and get the glowing, healthy-looking skin you deserve), choose from the serums on this list.
The Ordinary Niacinamide Serum
If your goal is fewer pimples and more radiant-looking skin, this serum is the ticket.
If you're dealing with acne or inflamed skin, you truly can't go wrong with The Ordinary's niacinamide serum. Infused with a potent dose of niacinamide, this serum works to reduce the appearance of existing blemishes and prevent any new ones from popping up. And if your skin is prone to oiliness, you'll love this serum since it also does an excellent job of keeping excess oil at bay. It even has a brightening, calming effect on the skin. What's not to love?
Pros:
Helps target blemishes and reduce the signs of congestion
Balances sebum, so skin is less oily
It may help even out skin tone and make skin look brighter
Cruelty-free and vegan
Budget-friendly
Cons:
It may take a few weeks before you notice any results
TruSkin Vitamin C Serum
This option is rich in vitamin C and may just be the answer to wrinkles and sun spots.
Beloved for its ability to brighten and tighten, vitamin C is one of those potent ingredients of which our skin can't get enough. Get your daily dose of vitamin C with the powerfully effective TruSkin serum, which is positively packed with active botanicals and antioxidants. Smooth this stuff onto your face in the morning and look forward to skin that's noticeably smoother and more fabulous-looking.
Pros:
Packed with antioxidants and nourishing ingredients like vitamin C, jojoba oil, and botanical hyaluronic acid
Brightens skin and reduces the appearance of age spots
Helps to boost collagen
Plant-based, cruelty-free formula
Cons:
The smell is a tad unpleasant at first
The Ordinary Peeling Solution + B5
This bundle offers two excellent skin-care solutions for the price of one.
Address multiple concerns at once with The Ordinary Peeling Solution + B5, two serums that tackle dullness, acne, and dryness. When used together, this dynamic duo is a potent multitasker. Skin texture looks smoother, fine lines appear plumped, and any signs of congestion or uneven skin tone will be a thing of the past. With The Ordinary, power isn't a concern.
Pros:
Comes with an exfoliating serum and hydration-boosting serum, so you get even more benefits
It may help improve pore congestion and reduce the appearance of fine lines
Cruelty-free and vegan
Cons:
The peeling solution serum is definitely strong (and effective); if you have super-sensitive skin, this might not the right product for you
Drunk Elephant B-Hydra Intensive Hydration Serum
This serum targets dryness like nobody's business.
The Drunk Elephant B-Hydra Serum is basically like a giant glass of water for your face. This gel-like serum contains a hefty amount of vitamin B5, plus pineapple ceramide and hyaluronic acid, all of which work together to hydrate and nourish the skin like crazy. It attracts and holds moisture onto the skin all day and it's awesome for brightening, too. If your complexion needs a radiance-boosting, hydrating pick-me-up, this is the serum for you.
Pros:
Ultra-hydrating, with vitamin B5 that attracts and holds moisture onto the skin
Lightweight and absorbs well
Skin looks healthier and more radiant after just one use
Great for all skin types
Cons:
La Roche-Posay Hyalu B5 Serum
If you've noticed some fine lines and wrinkles cropping up, you'll love the plumping effects this serum has.
Aging is natural and beautiful, but that doesn't mean you can't look your best as you grow older and wiser. Enter La Roche-Posay's Hyalu B5 Serum, a super-refreshing, anti-aging serum that leaves skin feeling plump to the touch. Fine lines and wrinkles are smoothed out, and skin looks visibly healthier and more youthful. This serum feels lovely but not harsh on your skin, and it's great for even the most sensitive skin types.
Pros:
Strong doses of pure hyaluronic acid and vitamin B5 = happy, healthy, smooth skin
Works to repair and plump skin
It may help reduce the appearance of fine lines and rough texture
Suitable for sensitive skin
Cons:
The packaging for this product could stand to be improved
Frequently Asked Questions
What should I look for in a good skincare serum?
This answer will differ depending on your skin type and specific needs. If you have aging or dull skin, look for a serum that's packed with vitamin C, as this will brighten and protect against environmental aggressors. Struggling with acne? Get a serum with glycolic and/or salicylic acid. And, dry complexions will really benefit from hyaluronic acid-based serums.
When I'm doing my skincare routine, when do I apply my serum?
When it comes to skincare products, the order of application matters. You're not going to reap the benefits of your serum if you apply it after a thick face oil, for example. You should apply your serum after cleansing and toning and never after moisturizing.
Think of your serum as your skincare superpower tool. It's the most targeted treatment in your arsenal, so you want to ensure that you're applying it directly on your skin, not over other products.