The Best Silk Pajamas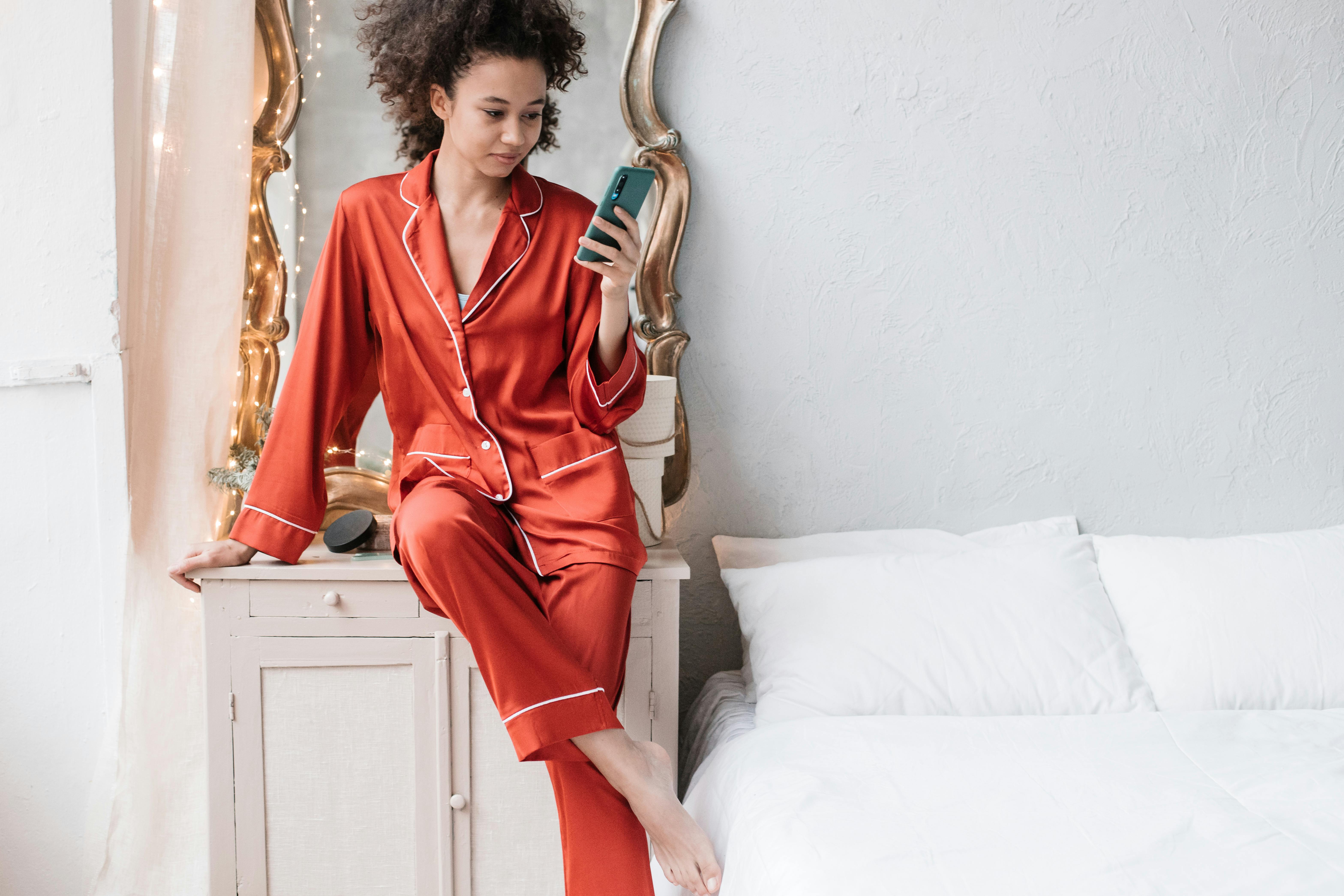 Silk is the ultimate in sensual comfort. It glides across your skin smoothly and helps you feel like you're wrapped in luxury. Although you can get lots of different clothing and accessories made of this delicate fabric, pajamas are our favorite. We love to take long baths, use our favorite lotions, and then put them on to snuggle up in bed. It's truly the height of our day, and it helps us feel like we've taken a little extra care for ourselves. We're hoping you to share the wealth, which is why we put together this list of our favorite silk pajamas. We built this list with a heavy focus on style and comfort. We want to ensure that no matter which set you choose, you'll love sleeping in it. For example, the Swomog Short-Sleeved Loungewear is exceptionally comfortable and super cute. Then again, it doesn't have the warmth and versatility of the all-inclusive Sapjon set, which comes with everything you need, even a robe. Take a look at the list below if you're interested in seeing more.
Swomog Button-Down Silk Pajamas
Easy care and cute designs define this silky set.
This button-down silk pajama set by Swomog is the perfect blend of comfort, style, and convenience. It's super cute and comes in several different color and print options, so almost anyone can find a set they love. The smooth silk and simple button-up closure make it a dream to put on as well. And the best part, at least as far as we're concerned, is that it can go straight into your washing machine when it gets dirty.
Pros:
We think these pajamas are ideal for group activities like bridal parties because they're affordable and luxurious.
They're lightweight and breathable, so they're the perfect choice for those of us who get hot in bed.
You can wash them repeatedly, and they'll hold up well.
Cons:
The sizing may be off, so we always recommend checking the size chart.
Ekouaer Silk Loungewear
Give your friends the gift of comfort with these soft and silky pajamas.
Silk pajamas are a beautiful, unique option when you're looking for a gift for a friend or family member. That's what makes this silk loungewear by Ekouaer such a fabulous choice. They're comfortable, luxurious, and breathable. In addition, there are dozens of color options so that you can find a pair in almost anyone's favorite shade.  Gift them to anyone you think may need a little pick-me-up.
Pros:
The quality is fantastic, and we find that the stitching and fabric are all very well-made.
They tend not to bunch up or twist, ensuring they stay comfortable all night long.
All of the colors are bright, bold, and hold up through washing.
Cons:
The fabric can stain if it comes in contact with lotions and other beauty products, so we recommend not putting them on until you're done with your routine.
Swomog Long Sleeve Silk Loungewear
When the temperature drops, choose these pajamas to wrap yourself in luxury and warmth.
As the weather cools, you may struggle to stay warm in your usual short-sleeved silky pajama set, but don't worry. Swomog has you covered with this cozy loungewear. It's got the smooth softness and luxurious feeling that your tanks and shorts have while holding in your body heat. The color and print options add a unique flair too. Overall, they're fabulous.
Pros:
These pajamas are comfortable and allow you a full range of movement, and they won't bunch up or irritate you.
We think they help you look put together and stylish in photos, making them an excellent choice for holidays and other picture-perfect moments.
Unlike many of their competitors, these pajamas are true to size.
Cons:
You may not reach for them as often once it gets warmer outside.
Sapjon Silk Sleepwear Set
Give yourself options with this wonderfully silky set.
Are you struggling to decide between shorts, pants, tanks, and all of the other options? We did, which is why we went with this fantastic set from Sapjon. It includes a tank top, shorts, nightgown, pants, and a robe. They're all cohesive, comfortable, and perfectly matching. When you choose this set, you get year-round comfort for one affordable price.
Pros:
The silky fabric helps you feel your best, and we love putting these pajamas on after a nice long bath.
They're as sexy as they are silky, and we find they are an excellent choice for honeymoons and date nights.
All of the colors are gorgeous, and they're made to last.
Cons:
The little foam inserts at the bust aren't very comfortable, so feel free to take them out.
Verdusa Silk Lingerie Pajama Set
Show off your body and gain confidence with this silky number.
Getting ready for a date night or your honeymoon can be very exciting, but you'll also have a lot of decisions to make, including which lingerie is best. We recommend this silk lingerie set from the Verdusa Store. Its sexy lace details are unique, and the bright colors make it a breeze to find a set in your partner's favorite color. Or yours, if you're dressing for yourself.
Pros:
This lingerie set is much more comfortable than it looks, so you aren't sacrificing sleep for style.
We noticed that the silk is thick and stretchy; you don't need to worry about it being too see-through. It still leaves plenty to the imagination.
Although lace is often itchy and irritating, this lingerie is not.
Cons:
The top doesn't always fit large busts very well, so you may need to size up.
Frequently Asked Questions
Why is silk so expensive?
Silk costs a lot of money to produce, and it can be hard to come by, which is why it can be hard to find and afford all-natural silk pajamas. That's why we recommend silk blends. They're more affordable, but they usually offer the same level of comfort.
Why Trust Us
Since 2007, TotalBeauty has been committed to helping millions of people find the right makeup, skincare, and haircare products for their needs. Our experts know what works best for every face shape, skin type, hair type, and more. They are here to share that knowledge with everyone looking to upgrade their beauty routines or try something new.