The Best Silicone Resin Molds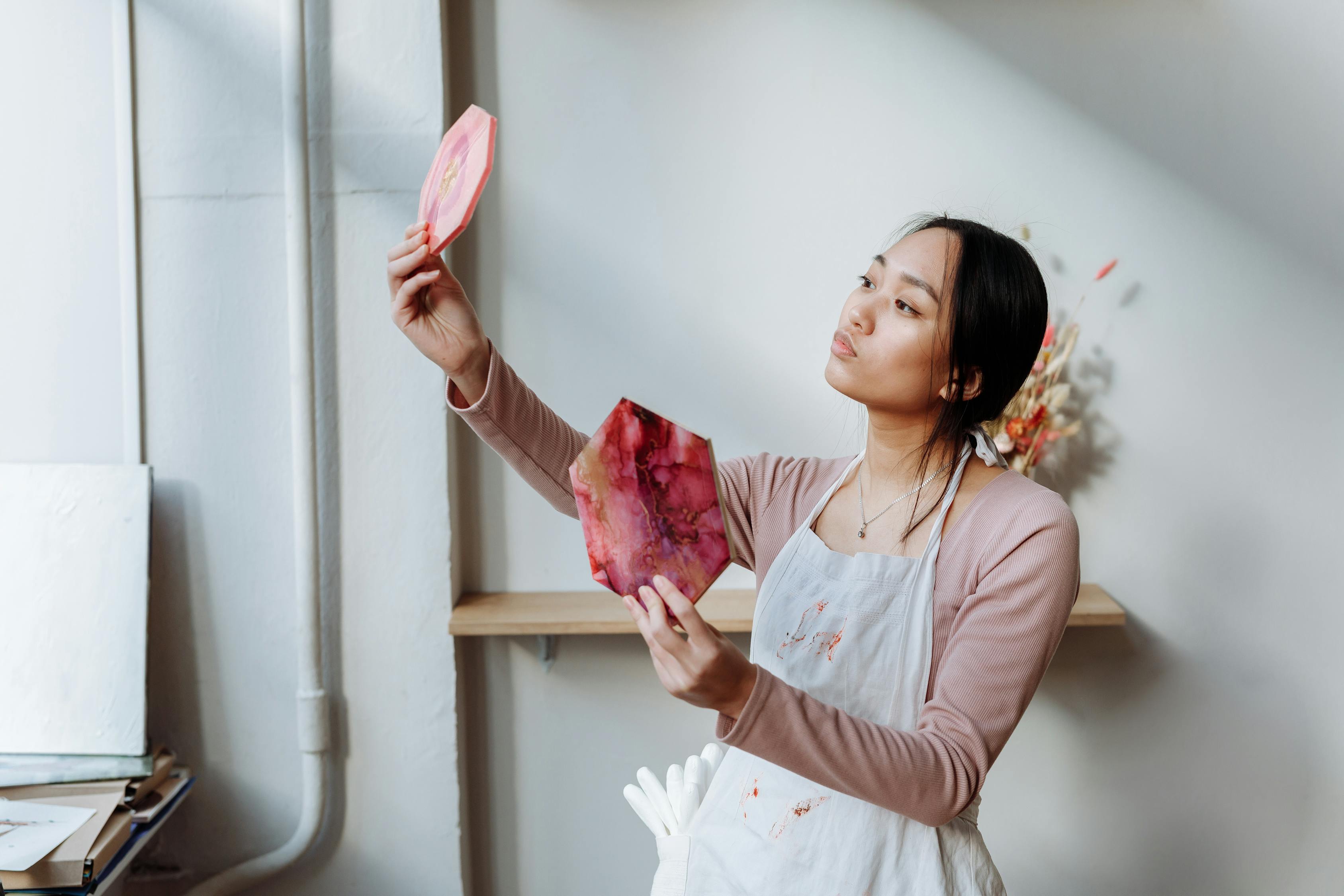 If you're a crafty type who has yet to discover the world of resin, you're in for a treat. This art form is more popular than ever, and it's never been easier to create unique pieces you can cherish for years. Resin in a two-part liquid polymer that you can pour into a mold to make a variety of three-dimensional pieces. Resin casting allows you to create such items without needing too many supplies, which is great news for crafters of all stripes. You can use mold putty made of silicon rubber to capture a form that you then use to make more forms or opt for pre-made silicone resin molds for a much simpler way to craft. When looking at the best silicone resin molds, we considered three main factors: the quality of the materials used, the variety of shapes and usability, and the ease of use. Our favorite silicone resin mold was Repinsta's five-piece set because each mold uses silicone that is durable and long-lasting. However, these molds may not be quite as easy to use as the tray mold from Let's Resin, which was another favorite of ours. Read on to learn more about our top picks for silicone resin molds.
Repinsta Silicone Resin Molds
These molds allow you to create gorgeous shapes again and again.
Are you looking to create fun pieces for your home that are unique and can't be purchased by anyone else? Then these molds are the ones for you. This five-piece mold set helps you make all sorts of fun shapes to use around your home or anywhere else you'd like. These molds can be used over and over again and simply require cleaning with soapy water in between uses.
Pros:
These are great for people that are first-timers with resin molds.
They provide a great way to make gifts for loved ones or friends.
This set is a great value for all of the materials that you get.
Cons:
The cube is harder to work with than the other shapes and tends to get stuck.
DHSHRUN Box Resin Molds
You can use the boxes these molds create to store all the cash you saved.
Some crafting projects can get quite expensive, which may deter you from doing them. If the cost of crafting has kept you from embracing your creativity in the past, maybe it's time to get into resin. These silicone resin molds from DHSHRUN are great when you're on a budget, as they give you what you need without breaking the bank. You just need a few other items to get your project going, and next thing you know, you have a variety of boxes to use for yourself or a gift. The molds are made of high-quality silicone and are soft and easy to de-mold.
Pros:
The molds are flexible yet still stiff enough to hold shape as you pour the resin into them.
These molds are excellent to use with kids in crafting.
The boxes made from these molds are thick enough to be stable but thin enough to still show the light shining through.
Cons:
The molds may tear easily, so be sure not to stretch them when you're taking the resin out.
Let's Resin Resin Tray Mold
A tray mold is a great place to start with resin crafts.
If you're new to the art of resin, you may want to start with something simple that has a little wiggle room for error. A tray mold is a great way to begin. It's sometimes easier to work with than the smaller and thicker molds, and you won't notice small mistakes as much as you will with the smaller molds. This tray mold from Let's Resin is made with high-quality silicone, and the inside is glossy, so you won't need to polish the finished product. In addition, this tray mold is much stronger than other brands and can hold up to repeated use to create multiple trays.
Pros:
It takes less resin to fill than you would expect something this large to require, which is a pleasant surprise.
The bottom is not super thick, which means you can de-mold and add a decal followed by another layer of epoxy.
It works well with a release agent, making it easy to get the resin out successfully.
Cons:
When you take out the finished resin, you can see the lines on the bottom of the tray.
Let's Resin Epoxy Resin Molds
Make all kinds of trinkets with this pack of molds.
Many hours of crafting are in your future with the purchase of this variety pack from Let's Resin. This kit includes nine different silicone resin molds so that you can make everything from jewelry boxes to paperweights. There are six different sizes of rectangles included in this set, so get creative with what you can use each of the sizes for. All you have to do with these molds is twist them to release the resin once it's cured — there is no need to stretch and potentially ruin the mold.
Pros:
The molds come with instructions on using and caring for them, which is helpful information to have on hand.
Though these are intended for resin casting, you can also use them to make things such as candles, soaps, and bath bombs.
The silicone is heavier than other brands, so they're more durable and will last longer.
Cons:
The sphere mold is more difficult to use than the other shapes.
Leobro Flexible Silicone Molds
When you need a bit more space to create the design of your dreams, these larger molds can help bring your vision to life.
When you want to craft some bigger pieces with resin, these are the molds you want to go with. They are the perfect size to make things like coasters, photo frames, and more. This set comes with three different shapes: a heart, a circle, and a rectangle, and they are all big enough for you to add in different elements like seashells, flowers, and more. This set also comes with tweezers that serve as the perfect tool to help you adjust your different add-ins so that your fingers stay resin-free.
Pros:
These molds are thick enough to use pressed flowers and other accessories to take your pieces to the next level.
Though it is advised to use resin mold release, we found that it isn't always necessary with these molds.
These are sturdy and easy to work with, and unmolding your items is a quick process that doesn't leave a lot of mess.
Cons:
The molds are not as deep as we hoped they would be.
Frequently Asked Questions
Do I need to grease my silicone mold for resin?
We say yes. Greasing the silicone molds before using them keeps the hardened epoxy resin from sticking to the mold, giving you a clean release.
Do you need mold release for silicone resin molds?
It is a good idea to use mold release for silicone resin molds. If you don't use a mold release, you may find that your project is ruined and potentially the mold as well. It's better to err on the safe side and get the release.
How do you clean your silicone molds after using resin?
The best way to clean your silicone resin molds is to wash them with warm water and mild soap. Then you want to make sure they dry completely before storing them away.
About the Author
Why Trust Us
Since 2007, TotalBeauty has been committed to helping millions of people find the right makeup, skincare, and haircare products for their needs. Our experts know what works best for every face shape, skin type, hair type, and more. They are here to share that knowledge with everyone looking to upgrade their beauty routines or try something new.