The Best Shampoo And Conditioner Sets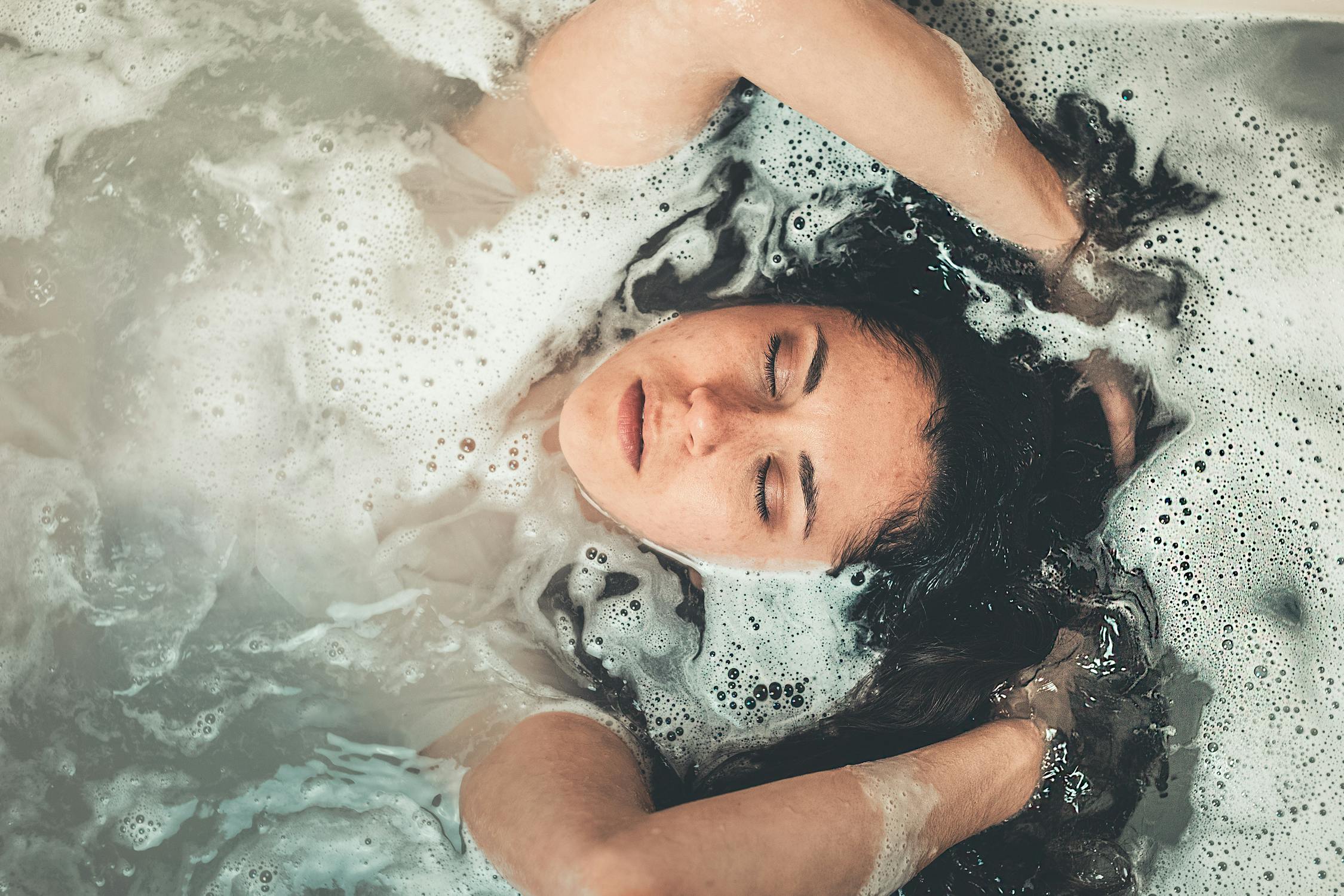 Choosing the right shampoo and hair conditioner can make all the difference. Especially if you're washing your hair several times a week, it's best to choose products that address your specific needs. Whether you're looking for more volume, shine, or strength, we've found some of the best shampoo and conditioner sets out there. Check out some of our favorites and get ready for a serious hair care upgrade.
Pura D'Or Original Gold Label Anti-Thinning Set
This powerful duo can help you achieve thicker, more hydrated locks.
Pura D'Or is known for their anti-thinning hair products, and they don't disappoint with this bestselling shampoo and conditioner set. The key is a proprietary herbal blend of 17 ingredients, including red Korean seaweed, hibiscus, green tea, black cumin seed, and nettle leaf extract. Gentle yet powerful, these ingredients strengthen the hair shaft while also protecting your hair from future damage. The shampoo will thoroughly cleanse your scalp, while the conditioner hydrates dry and brittle strands.
Pros:
Extra-hydrating conditioner is enhanced with aloe vera
Made in the USA
Clinically shown to help reduce hair loss with long-term daily use
Cons:
Since this product contains many unique ingredients, you may want to do an allergy test on the inside of your elbow before using
OGX Thick and Full Biotin and Collagen Set
This set infuses your hair with key nutrients for luscious locks.
Have you ever gazed enviously at a hair commercial, wondering how to achieve model-status hair? Well, OGX has it all figured out. OGX's hair philosophy is inspired by nature and the ingredients that are already found in healthy hair. This shampoo and conditioner set contains biotin and collagen. Vitamin B7 biotin boosts hair growth by helping grow healthy hair proteins. Collagen, on the other hand, helps strengthen your hair and nourishes the scalp. Together, these ingredients can help you achieve fuller, bouncier hair.
Pros:
Works with most hair types, including oily, damaged, and curly hair
Smells fantastic
Sulfate-free
Cons:
13-ounce bottles don't contain as much as some other bottled sets
Olaplex No. 4 and No. 5 Bond Maintenance Set
This set goes above and beyond to repair your damaged hair.
This set by Olaplex is formulated with their patented bond-building chemistry. When hair is damaged through heat, bleaching, or environmental factors, it results in the breakage of the hair's disulfide bonds. These formulas from Olaplex work to help restore these bonds. Bond-builders are often touted as the miracle workers of hair products, and we can't help but agree. This is a unique set that will provide healing for your stressed strands from the inside out.
Pros:
Safe for daily use
Uses a chemical process to repair hair damage
Beneficial for any hair types
Cons:
Can be pretty pricey for the size
Shea Moisture Coconut and Hibiscus Curl and Shine Set
This moisture-boosting set will give your covet-worthy curls the care they deserve.
Shea Moisture specializes in curly hair care, and their expertise is evident in this shampoo and conditioner set. It contains nourishing ingredients like shea butter, coconut oil, and sweet hibiscus, which are especially important for combating frizz. The shampoo offers a gentle cleanse, while the conditioner helps seal damaged ends. In combination, these two products work to create smooth and well-formed curls. It's time to embrace your natural waves and curls, and Shea Moisture is here to help you do just that.
Pros:
Sweet hibiscus and coconut scent will linger in your hair
Shampoo does lather lightly, unlike some other curly hair shampoos
Sulfate-free and safe for color-treated hair
Cons:
Since this product contains heavier ingredients like coconut oil, it may not work well for straight, fine, or thin hair
Joico Color Endure Sulfate-Free Set
This set will help your freshly dyed locks remain vibrant and healthy-looking.
Best For Color-Treated Hair
After investing time and money into dying your locks, there's nothing worse than having the color fade before its time. Color fading can happen as a result of using heat styling tools, sun damage, or using the incorrect hair products. That's where Joico's Color Endure line comes to the rescue. Used together, this set can protect color vibrancy up to 33% longer than other professional sulfate-free shampoos. It preserves the majority of your hair color over 18 washes, which is saying a lot. Not to mention, it'll help add strength and moisture back into your color-treated hair. Whether you're going for a dark brunette, a vibrant red, or a fun purple hue, Joico will help your look last.
Pros:
Uses a special multi-spectrum defense complex and UV protectors to fight factors that cause hair color to fade
Good deal for the large size
Scent is mild and pleasant
Cons:
Comes in a squeeze tube, not a pump bottle
Frequently Asked Questions
Is it necessary to use a shampoo and conditioner set?
In short, it's not necessary, but it can be pretty helpful. The great thing about a set is that the products are designed to work in tandem. For example, a shampoo for curly hair may be gentle and natural, and the accompanying conditioner will be extra moisturizing. The shampoo and conditioner may have complimentary or similar ingredients that may boost efficacy if used together. And, of course, it's always great to have coordinated scents.
How can I choose the right shampoo and conditioner for my hair type?
Make sure to prioritize your top one or two hair goals. Are you looking to increase volume or repair damage? Are you concerned about a dry scalp or hoping for smoother hair? Even for the most specific needs, chances are that there's a hair care line designed for you. Plus, we always think it's a good idea to experiment and switch up your shampoo and conditioner once in a while.