The Best Scented Soap For Men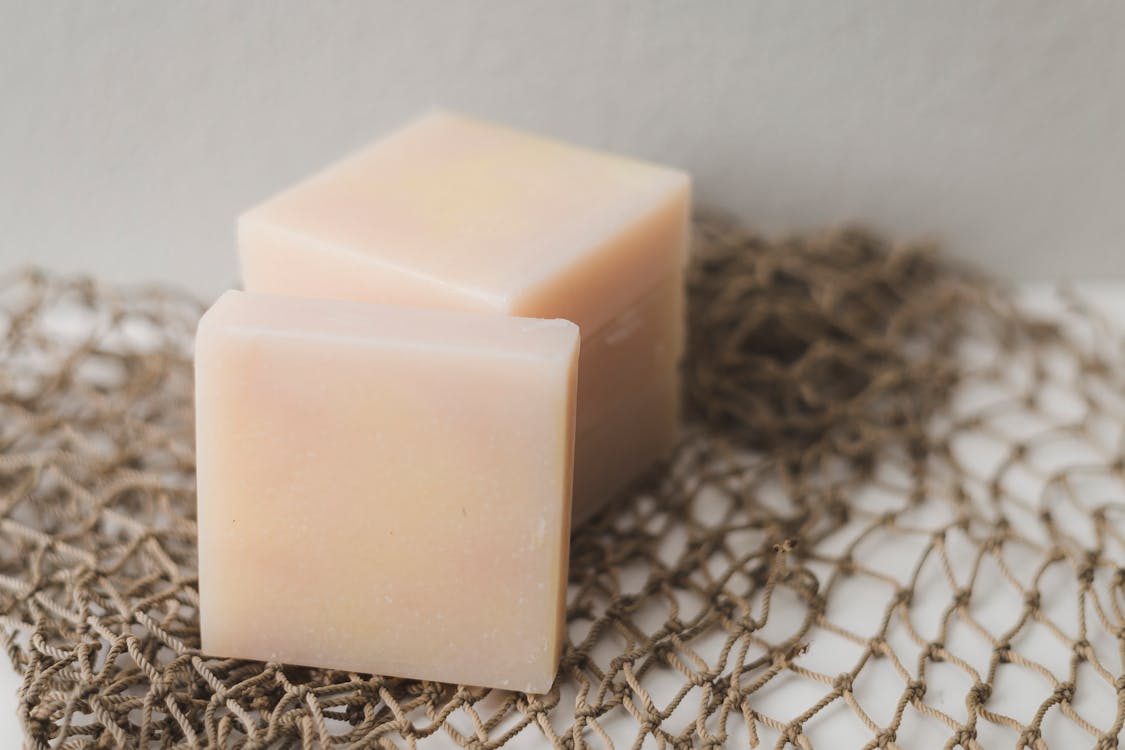 Few things are as refreshing as a long shower and the fresh scent of a good bar of soap. But in addition to smelling good, a good soap should do more than just remove dirt and grime — it should also nourish and hydrate your skin, keeping it healthy so you feel your absolute best. While a bunch of bars out there contain harsh chemicals and detergents, check our list of the best scented soap for men for a collection of skin-friendly soaps with awesome aromas.
Dr. Squatch Men's Variety Pack
Embrace your wild side with these excellent aromatic bar soaps.
Dr. Squatch's scented soap three-pack will help you tame your rugged side and bring out the man within. Made with organic plant oils — like palm, olive, and coconut — these bars of soap will clean and nourish your skin without the dangers of chemicals or other harsh ingredients. It comes in three fantastic scents, leaving you not only feeling fresh but smelling it too. Buy it for yourself or give it as a gift, and help expose others to a brand-new approach to hygiene.
Pros:
Made with sustainable oils that nourish your skin
Includes three of Dr. Squatch's most popular scents
Great for exfoliating your skin as you wash
Cons:
A bit pricey, though made with premium ingredients
Crate 61 "For Him" Set
This vegan cold-process soap is handmade with care using natural ingredients.
For vegan bars of soap that will leave your skin feeling smooth and moisturized, Crate 61 offers a box set of six different scents to keep you fresh. Made with premium essential oils and all-natural ingredients, these soaps are perfect for a variety of skin types. They're made by hand in small batches, ensuring the consistency of each bar so that you can have a great experience every time. Ditch synthetic soaps that are harsh on your skin, and grab a box of Crate 61 today.
Pros:
Completely vegan, made with natural ingredients
Comes in a pack of six unique scents
Gentle on skin
Cons:
Bars are on the smaller side
Aegean Natural Bar Soap
This simple olive oil-based bar of soap features complex scents to refresh the skin and mind.
Aegean natural soap is artisan crafted soap made the old-fashioned way. Formulated with the best, 100% natural ingredients like vegetable-based oils and herbal fragrances, these cold process soaps are great for all skin types, including those with extra sensitive skin. They're also completely vegan, containing no animal products and never being tested on animals. Consisting of the oils and nutrients your skin needs and keeping out everything it doesn't, Aegean's natural bar soap lets you wash your worries away.
Pros:
Hypoallergenic, making it great for those with sensitive skin
Made without any animal products and has never been tested on animals
Artisan and hand made
Cons:
Fragrances can be a bit mild for those who want a stronger scent
Gold BJJ Submission Soap
This premium soap is made with activated charcoal to help eliminate odors and clean pores.
When you're extremely active, it's even more important to treat your skin well. Gold BJJ Submission Soap was created with you in mind, made with essential tea tree and eucalyptus oils to keep your skin fresh and healthy as you work hard. Originally designed by grapplers who spend a lot of time sweating on the mat, this soap has been specifically formulated to clean your skin and protect its natural defenses that inferior quality soaps often destroy. Vegan and cruelty-free, Gold BJJ has taken the time to ensure its process is ethically conscious, allowing you to clean your body and ease your mind.
Pros:
Protects your skins natural defenses
Made with organic oils to promote healthy skin
Thoroughly cleans to eliminate odors
Cons:
Limited selection of available scents
Pré de Provence No. 63
This warm, spicy bar of soap is complex, sensual, and masculine.
Crafted with care and attention, Pré de Provence's No. 63 is a sophisticated bar of soap that exudes manliness. With its perfect combination of warm, spicy, and citrusy notes, No. 63 is a complex, elegant scent that will leave you (and others) pleasantly impressed. It's made in France through their classic quad-milling process for a smoother, more luxurious feel, and its enriched shea butter helps keep you moisturized even after you finish washing. For soap that will make everyone's heads turn, wash with No. 63.
Pros:
Extremely moisturizing shea-butter-enriched soap base
Sophisticated, spicy fragrance
Quad-milled creation creates a smoother lather
Cons:
A bit pricey, but the premium fragrance is well worth the cost for many
Frequently Asked Questions
What is "cold process" soap? Why do some manufacturers utilize this soap-making method?
"Cold process" is a method of soap making that uses no external heat source. By purposely keeping heat levels low, it allows soap makers to slow the soap creation process down so they can create intricate, artisanal designs. Many other soap-making methods require heat to speed up the process, allowing them to make large batches of it at a time.
What is the purpose of activated charcoal in some soap varieties?
It's said that activated charcoal may help draw out toxins, impurities, and bacteria from your skin, helping keep it healthy and prevent premature aging. It may also be good for people with skin conditions and heavy acne, tightening pores, absorbing excess facial oils, and helping to exfoliate skin naturally. The combination of activated charcoal and essential oils may prove to be just the boost your skincare routine needs.