5 Best Rose Waters for 2019 – Total Beauty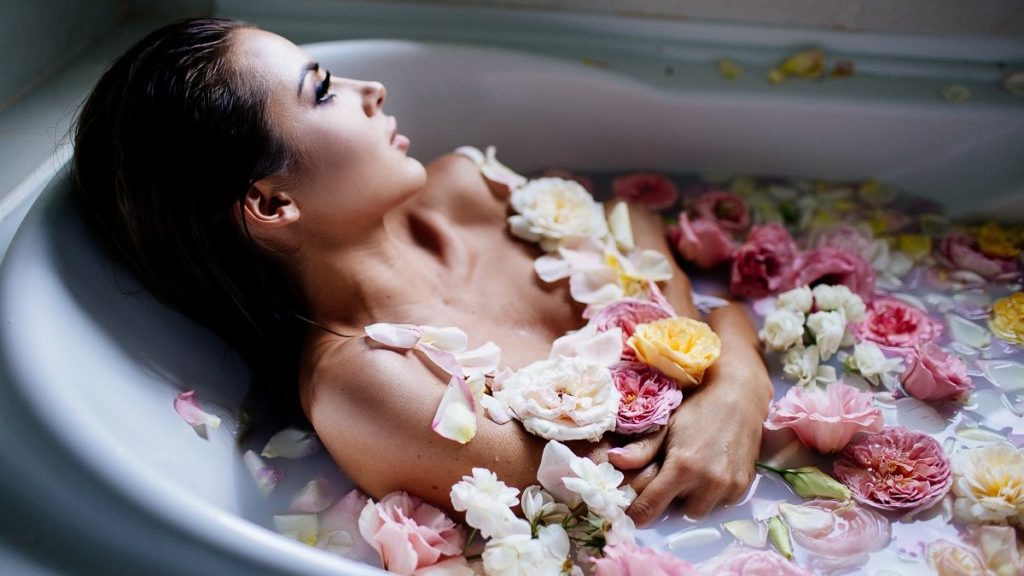 Rose water is a natural cosmetic solution with multiple benefits. You can use it to promote the appearance and health of your skin and hair and to keep your makeup set for a long time. If you want to find the maximum potential of this product, you need the best rose water money can buy. Check out our top five rose water picks to find your favorite. We also included a buying guide that can help you pick the most suitable product for your needs. Don't forget to read our FAQ section to get answers to some of the most common questions about this item.
Best Choice
This Jurlique mist contains rose water, marshmallow root, and aloe vera leaf extract to maximize its hydrating and soothing effect on your skin.
Pros:
Jurlique sources ingredients from an organic farm that they own in South Australia. It secures the highest quality control possible for each of the ingredients. Apart from the rose water, its formula includes aloe vera leaf extract to soothe your skin and marshmallow root extract to hydrate and soften it. The formula is high in antioxidants and has a pleasant smell. It is easy to use, and it only takes a couple of seconds to apply it. The bottle's compact size allows for easy travel.
Cons:
This formula contains some ingredients that may be unsuitable for sensitive skin. Alcohol denat, benzyl benzoate, and even fragrance may cause irritation if your skin is sensitive. Although the formula is powerful, these additional ingredients mean you won't receive pure rose water. Additionally, the price tag is a bit high for 3.3 fl. oz of mist in a bottle.
Best Organic Rose Water
Alteya Organics sources roses for its products from an organic farm in Bulgaria. The USDA has certified this formula, confirming the ingredients' organic origins.
Pros:
If you have sensitive skin, you need the purest products money can buy. Alteya Organics' product includes only organic rose water in their formula. Apply the product to your face or body after showering to soothe your skin. The formula has a pleasant aroma and is easy to apply. Choose between small sprayers and big bottles that fit up to 17 fluid ounces of product. The product has obtained the USDA certificate and is even vegan-friendly.
Cons:
If you have never used rose water before, the scent may be strong at first. Pure rose water has a distinctive smell. However, you should get used to it quickly. The shape of the bottle seems a bit impractical; be cautious, or the bottle might slip out of your hands while applying it.
Best for Skin
The Peak Scents Organic Rose Rose Water Phyto3 Facial Toner Spray offers a highly effective formula that primarily takes advantage of a unique rose water extract for improvement in skin repair.
Pros:
A 100% organic product that does not contain any type of additives or synthetic ingredients that could be bad for the user's skin. The product is easy to use and is simply sprayed on the face to experience the full benefits. It contains a wide range of plant-based components from rose, including acai stem cells and peptides. Additional ingredients further enhance the efficacy of the product.
Cons:
The bottle is relatively small, which means there may be a need for a new supply more frequently as with other facial toners. Some people do not prefer to spray toner on their skin, but rather to apply it with a cotton pad. The product also does have a price tag that is higher than some competitors, especially when taking the volume into account.
Best Rose Water for Hair
The Bioprocess Rose Water Toner Spray Mist is a 100% natural product made to produce a way of toning, hydrating, and balancing the complexion of the face instantly.
Pros:
This is a 100% natural product with the main ingredient being processed from Rosa Damascena flowers. The product is great for sensitive skin, but still suitable for any skin type. Three-in-one action provides instant hydration, complexion balancing, and toning effects. The product also helps to improve the pH balance of the skin. Excess oils are absorbed by the unique formula used in the production of the mist.
Cons:
A relatively expensive product when compared to alternative options on the market. Many people prefer a product that is more targeted to their skin type, instead of one that does not take skin type into account at all.
Best for Makeup
Spellbinder has perfected a spray that ensures your makeup stays in place for a long time. The formula contains rose water, pineapple juice, and honeysuckle.
Pros:
If you put your makeup on in the morning and don't have time to touch it up during the day, this product can be of assistance. The formula contains rose water that soothes your skin and promotes makeup setting power. According to the company, using this product will make your makeup will stay in perfect shape for up to fifteen hours. The product is enriched with pineapple juice with anti-inflammatory benefits and honeysuckle extract that brightens your complexion and rejuvenates your skin. Choose between two bottles: a standard 4-oz or a compact 1-oz version that's perfect for traveling.
Cons:
Spellbinder Makeup Spray is not a formula for those looking for pure rose water. The product includes natural ingredients, but it also lists alcohol and some other artificial components on its ingredients list. Although it doesn't contain parabens, the formula may cause irritation on sensitive skin. Make sure to shake the product well before use, or it might not be as effective.
What Really Matters
If you want to ensure you get the most out of rose water, you need to choose a solution of the highest quality. The factors below will help you to identify the product that best suits your needs.
Other Ingredients
Whatever cosmetic product you plan to buy, closely analyze its ingredients. If you are aiming for the highest purity of rose water, look for formulas where rose water is the only ingredient. The product should be free from parabens and other artificial additives. That is particularly important for those with sensitive skin as fillers can cause irritation and redness.
You can also find a rose water formula that contains other active ingredients. This can be a wise choice if you want to take advantage of other compounds, too. It ultimately depends on what you expect out of the product. However, stick to ingredients that are obtained from natural sources such as plants.
Packaging
Rose water will come in plastic or glass. If you plan to use your cosmetic product while traveling, plastic may be easier to transport. Once you open rose water, you may extend its longevity by keeping it in a glass container in the fridge.
The product bottle should contain a sprayer. Spraying rose water on your face or skin is the easiest mode of application. Make sure that the sprayer is reliable and long-lasting.
Size
Rose water bottle sizes can significantly vary. The standard packaging contains approximately four fluid ounces of the product. You can also find travel-friendly packs with a single fluid ounce. While they can fit in any purse or luggage, these products won't last long.
If you are looking to stock up on rose water, look for big bottles. Depending on the manufacturer, you might find eight fluid ounces or even 15-20 fluid ounces in a single container. If you buy large quantities at once, make sure to keep the bottles in your fridge to prolong their lifespan.
What's in Right Now?
Buyers are more informed today than they were decades ago, and they attend to every detail. The latest trend in the cosmetic industry is sourcing ingredients with organic means, and rose water products are not an exception.
Customers also better trust the companies show corporate responsibility by keeping their products vegan and cruelty-free.
Price
Apart from the formula fitting your skin and preference, the product needs to meet your budget. The price of rose water may vary due to varying ingredients or bottle type and size. Here is what you can expect from three basic product categories:
Cheap
Cheap rose water does not cost more than $10. For the price, you may find pure rose water, but it might not be organic. Make sure to check the formula and confirm that there are no ingredients that might irritate your skin. You also shouldn't expect a large quantity per bottle–in this price range, the maximum is usually around four fluid ounces.
Mid-Range
The average cost of rose water between $10 and $20. For that money, expect high-quality solutions sourced from organic farms. The packaging size might vary, but you can find deals that provide plenty of bang for your buck.
Expensive
Companies that offer expensive formulas take care of every detail. Everything starts with the formula, which should be free from parabens and other possible skin irritants. You can also expect a nicely designed bottle with a reliable sprayer.
FAQs
Q: Can rose water help to get rid of acne?
A: The main cause of acne is a skin inflammation. Rose water has anti-inflammatory characteristics that can help deal with acne. However, be sure to choose pure rose water and apply it regularly. That way, you maximize the soothing properties of this ingredient.
Q: Can rose water be used on hair?
A: Yes, most rose water products are hair-friendly. Experts indicate that the compound can reduce hair damage and promote strength and volume. It can also help to deal with dandruff and oiliness, and its anti-inflammatory properties can assist in fighting eczema and psoriasis. Additionally, your hair will smell great once you apply rose water.
Q: How does rose water benefit skin?
A: Rose water has multiple skin benefits, including ridding your skin of excess oil and maintaining your skin's pH levels. The compound has anti-inflammatory characteristics that soothe sensitive skin and help to deal with eczema, acne, and dermatitis. Rose water also has hydrating effects that can moisturize your skin for a refreshed appearance.
Q: How do I use rose water?
A: Depending on the container, spray or otherwise apply the solution to your face, hair, or skin. Most rose water solutions should be applied daily, but make sure to read the product instructions first to see its intended usage.